Join thousands of RV travellers
Sign up for our Go By Camper newsletter to receive inspirational travel content and awesome deals, and we'll send you a copy of our Ultimate RV guide!
Thanks
Please confirm subscription in your email.
Throughout the length and breadth of New Zealand you will find a vast choice of holiday parks. While you are likely to stay in campgrounds for the majority of your holiday, we find that many people like to stay in a hotel close to the branch the night before pick up if they've travelled a long way to pick up the vehicle.
It's a good idea to book your first and last night's stay, especially over the peak season of Christmas until the end of February.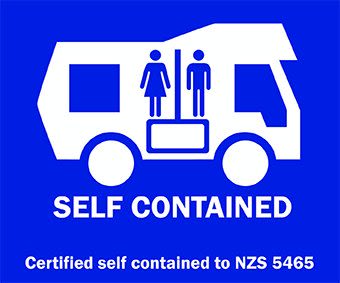 Local Stays
We recommend booking a Local Stays membership for $59, which provides access to a network of more than a hundred places throughout New Zealand where you can stay overnight in your Certified Self Contained maui motorhome.
What does self-contained mean? The vehicle meets the ablutionary and sanitary needs of the occupants of the motorhome for a minimum of three days without requiring any external services for discharging any waste. Basically your campervan has fresh water, a toilet and waste tanks, therefore providing more options about where you can freedom camp.
Once you become a member for $59 per year, you can stay at local boutique businesses including restaurants, wineries, olive groves, boutique breweries, farms. The idea is to meet the locals, try their products, purchase some of their delicious products or have a meal – and in return stay with them overnight at no extra charge!
With Local Stays you will
C​onnect - Get off the tourist trail and avoid the crowds. Connect with local artisans and gourmet producers. Meet real Kiwis.
Stay - Park overnight with welcoming Kiwi hosts in safe, quiet, friendly surroundings – all as part of your membership!
Experience - Taste fresh, locally grown product, purchase world-famous wines, oils and gourmet condiments, visit lesser-known sights and experiences.​
Experience New Zealand with Department of Conservation (DOC) campsites
Vary your motorhome holiday around New Zealand by staying at some of the DOC campsites located throughout the country. With more than 200 to choose from, you'll find them located in stunning forest settings, lake shores and sandy beaches. DOC campsites are idyllic places to relax and enjoy the New Zealand landscape. To check out DOC campsite locations, click here.