Motorhome Hire Christchurch
---
The lively and unique city of Christchurch couldn't be a better place to begin your New Zealand motorhome adventure. Seamlessly combining urban regeneration and innovation with heritage, culture, and a hive of adventurous activities bound to get your adrenaline rushing. Spend some time in the city exploring a bustling hospitality scene, street art, and relaxing green spaces before hitting the open road.
You will soon discover how great travelling this region by motorhome really is. Choose to head north along the coast towards Kaikoura for some incredible views and local wildlife encounters, or south towards the adventure capital of Queenstown.
Hire a fully self-contained motorhome with everything you need for an unscripted holiday experience in Christchurch.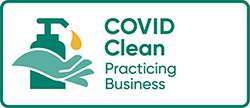 Christchurch Branch Info
Monday: 8am - 4:30pm
Tuesday: 8am - 4:30pm
Wednesday: 8am - 4:30pm
Thursday: 8am - 4:30pm
Friday: 8am - 4:30pm
Saturday: 8am - 4:30pm
Sunday: 8am - 4:30pm
All of our New Zealand branches are closed Christmas Day (25 December).
Vehicles must be collected/returned at least one hour before closing time.
We offer a shuttle service to and from the airport four times a day. The shuttle area is outside door 1 and 2 in the domestic area. Look for the orange and white shuttle with maui logos on it.
Leaves airport to branch: 0915, 1115, 1315, 1515
Leaves branch to airport: 0900, 1100, 1300, 1500
There is no customer parking available inside the grounds of our branch, but there is a wide range of safe, secure, convenient and affordable parking options situated close by. We recommend using Parkopedia to research options.
The Christchurch maui branch is equipped with everything you need to start and end your trip in the best way possible.
Toilets
Showers
Free unlimited wifi
Power outlets for charging your devices
Drinks vending machine
Snacks vending machine
Filtered drinking water
Tea/coffee making facilities
Local staff on hand to give suggestions and tips on great places to go and things to see
Luggage storage
Whether this is the first time you've taken a campervan journey or you're a regular to hiring motorhomes, our expert team will be on hand to answer any questions you have before heading out on the road.
You can purchase our Express Return Pack – which means at the end of your hire, you don't need to fill up the gas bottle or fuel tank. And if you've also purchased the Liability Reduction Option or Inclusive Pack, take advantage of our express key return service and just drop the keys off at the dedicated desk and set off on your way.
Where pick-up originates or returns to Christchurch from Auckland, a one-way fee of NZ$150 will apply. From 1st April 2023, a one-way fee of NZ$170 will apply between 01 April and 30 September, and a one-way fee of NZ$280 will apply between 01 Octover and 31 March.
Where pick-up originates or returns to Christchurch from Queenstown, a one-way fee of NZ$50 will apply between 01 April and 30 September or NZ$75 between 01 October and 31 March. From 1st April 2023, a one-way fee of NZ$170 will apply between 01 April and 30 September or NZ$85 between 01 October and 31 March.
A NZ$100 surcharge will apply to all campervan rentals picking up and/or dropping off in Christchurch on the following public holidays;
New Year's Day
Day after New Year's Day
Waitangi Day
Good Friday
Easter Monday
ANZAC Day
Queen's Birthday
Labour Day
Boxing Day
From 1st April 2023, this surcharge will increase to $115 NZD.
Refer to the Rental Agreement for exact dates.
To help you prepare for pick-up, make sure you have:
Vehicles must be collected/returned at least one hour before closing time.
Motorhome Hire Christchurch
maui Christchurch are the experts for campervan hire in the lively city of Christchurch. Collect your camper and get out on the road to explore this adventure playground.
Why travel with maui motorhomes
maui is New Zealand's most recognised premium motorhome brand with modern vehicles, panoramic views, plenty of storage, and all the amenities for a fully self-contained holiday. Don't miss your chance to see New Zealand like never before, in a maui Motorhome.
Christchurch Campervan Deals
Popular Roadtrips from Christchurch
See Christchurch at it's very best. Explore the epic natural wonders that are spread throughout this region and take advantage of the lively hospitality scene of the inner city. Experience true adventure by using one of our itineraries to plan your trip.
---

Whoops, it seems like we haven't got any Popular Routes
Please try a different combination or click below to reset your search
Things to do in Christchurch
Ashley Rakahuri Regional Park
The Ashley Rakahuri Regional Park encompasses the Ashley River and berm area from the Okuku River downstream to Ashley Estuary. The park is a popular spot for keen mountain bikers, and there are multiple trails suitable for all abilities. Spend a day here exploring the park with a walk, swim, picnic or ride. Overnight camping is prohibited in this area but make sure you include it on your itinerary as an action-packed day trip.
Lake Tekapo Regional Park
Lake Tekapo Regional Park is located on the eastern shores of Lake Tekapo. Covered in conifer trees, this park has incredible views from the popular walking, cycling and running tracks. Spend your time here enjoying a range of recreational activities such as mountain biking, swimming, boating and hours of entertainment for the kids on the bumpy pump bike park.
Northern Pegasus Bay
Northern Pegasus Bay stretches north from the Waimakariri River, and encompasses the beach communities of Kairaki, The Pines Beach, Woodend, Waikuku, Leithfield and Amberley. The beaches of this bay are sandy and pebbly, and make for an incredibly beautiful environment to spend a few days. Locals and visitors enjoy recreational activities here such as fishing, swimming, bird watching, camping and horse riding.
Christchurch is home an incredible array of outdoor activities, as well as a lively hospitality scene. Full of unique character and lush spaces, check out our top things to do to make the most of your time.
Explore the street art
Get your fix of adrenaline at Christchurch Adventure Park
Peruse the Christchurch Art Gallery
Catch a movie at an outdoor cinema
Go pedal boating on the Avon River to take in some incredible scenery
Stroll through the Botanic Gardens
Spend some time sampling great food and exploring boutique shops on the iconic New Regent Street
Spend your Saturday Morning at the farmer's market
Go for a swim at Sumner
Christchurch is an epic place to explore by campervan. With holiday parks located in scenic spots, you will be spoilt for choice when choosing somewhere to park up for the night.
If you are staying at any TOP10 Holiday Park, purchase our stay deal and pay only $75 for one night stay at a powered site for 2 people. This deal also includes a two-year TOP10 Club Membership which allows you access to heaps of benefits and discounts.
We recommend downloading thl Roadtrip app (Powered by Campermate) before you hit the road. The ultimate travel companion; the thl Roadtrip app provides everything you need to help find places to stay and play across New Zealand, including the closest campgrounds for campervans on your route.
Christchurch has a relatively dry climate with low rainfall. Overall, there are comfortable daily temperatures all year round, although winter nights can be cold and frosts are common.
Summer in Christchurch (December – February)
The average high temperature falls between 20-20 degrees and lows are about 12 degrees, with minimal rainfall.
Autumn in Christchurch (March-May)
Humidity and temperatures combine to make Autumn in Christchurch feel moderately cold. Rain is common with 3 to 5 days of precipitation each month. This period is the second busiest for tourism.
Winter in Christchurch (June – August)
Winter brings cold weather with low temperatures. These months see the most precipitation. June to August is the busiest season for tourism in Christchurch, when the neighbouring ski fields come alive.
Spring in Christchurch (September – November)
Spring daily highs range from 14 - 20 degrees and lows are between 3 - 7 degrees. Rain and snowfall are low during these months. Warmer temperatures are combated with a cool sea breeze.
Looking for something to do in Christchurch? The lively city is an epic place to explore, whether you're parked up for a few days or just passing through. Check out our list of the best events in Christchurch and immerse yourself in the different experiences on offer.