Motorhome Hire Queenstown
---
Sitting on the shores of Lake Wakatipu, against a dramatic backdrop of alpine ranges, Queenstown is full of majestic beauty and adventure and is the perfect place to start your South Island motorhome adventure. A popular holiday spot at any time of the year, Queenstown is well known as the adventure capital of the world. With an abundance of outdoor activities guaranteed to get the adrenaline pumping, take your pick from skiing, bungy jumping, sky diving, jet boating, horse trekking, and rafting.
If you're looking to take it easy, experience one of many stunning walking trails, a sightseeing tour, or treat yourself with an indulgent spa treatment. Be sure to sample some of the boutique shopping and world-class wine and food.
Explore the inner city of Queenstown before heading further afield to discover nearby icons such as Arrowtown, Glenorchy, and Central Otago. There's no better way to get around the South Island than by motorhome! Hire a fully self-contained motorhome from Maui Queenstown with everything you need for an unscripted holiday experience in the South Island and beyond.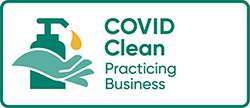 Things to do in Queenstown
Monday: 8am - 4:30pm
Tuesday: 8am - 4:30pm
Wednesday: 8am - 4:30pm
Thursday: 8am - 4:30pm
Friday: 8am - 4:30pm
Saturday: 8am - 4:30pm
Sunday: 8am - 4:30pm
All of our New Zealand branches are closed Christmas Day (25 December).
Vehicles must be collected/returned at least one hour before closing time.
Our Queenstown shuttle operates from 8am to 3:30pm, Monday to Sunday. It is available on request and can fit up to nine people. On arrival at Queenstown Airport, head out the main entrance, to the Commercial Transfers area, and use the Freephone located there to call us. You will see instructions to press 809. Once you dial, you'll be given three options; press "require assistance" and this will put you directly through to the Branch for pick up. If you wait here, the white electric shuttle with maui logos will be there to pick you up.
There is no customer parking available inside the grounds of our branch, but there is a wide range of safe, secure, convenient and affordable parking options situated close by. We recommend using Parkopedia to research options.
The Queenstown maui branch is equipped with everything you need to start and end your trip in the best way possible.
Toilets
Free unlimited WiFi
Power outlets for charging your devices
Filtered drinking water
Tea/coffee making facilities
Local staff on hand to give suggestions and tips on great places to go and things to see
Luggage storage
Dump station for toilet and waste water emptying and refilling fresh water for customer use
Whether this is the first time you've taken a campervan journey or you're a regular to hiring motorhomes, our expert team will be on hand to answer any questions you have before heading out on the road.
You can purchase our Express Return Pack – which means at the end of your hire, you don't need to fill up the gas bottle or fuel tank. And if you've also purchased the Liability Reduction Option or Inclusive Pack, take advantage of our express key return service and just drop the keys off at the dedicated desk and set off on your way.
Where pick-up originates or returns to Queenstown from Auckland, a one-way fee of NZ$150 will apply. From 1st April 2023, a one-way fee of NZ$170 will apply between 01 April and 30 September when picking up from Auckland and returning to Queenstown, and a one-fee way of NZ$280 will apply between 01 October and 31 March when picking up from Auckland and returning to Queenstown.
Where pick-up originates or returns to Queenstown from Christchurch, a one-way fee of NZ$50 will apply between 01 April and 30 September or NZ$75 between 01 October and 31 March. From 1st April 2023, a one-way fee of NZ$170 will apply between 01 April and 31 March when picking up from Christchurch and returning to Queenstown or NZ$85 between 01 October and 31 March when picking up from Queenstown and returning to Christchurch.
A location fee of NZ$200 applies for pick up and drop off in Queenstown (if you are picking up and dropping off in Queenstown, the fee will only apply once).
A NZ$100 surcharge will apply to all campervan rentals picking up and/or dropping off in Christchurch on the following public holidays;
New Year's Day
Day after New Year's Day
Waitangi Day
Good Friday
Easter Monday
ANZAC Day
Queen's Birthday
Labour Day
Boxing Day
From 1st April 2023, this surcharge will increase to $115 NZD.
Refer to the Rental Agreement for exact dates.
To help you prepare for pick-up, make sure you have:
Vehicles must be collected/returned at least one hour before closing time.
Motorhome Hire Queenstown
The adventure capital of Queenstown is the perfect place to start your road trip. Pick up your motorhome from our branch and begin your adventure by exploring this city.
Why travel with maui motorhomes
maui is New Zealand's most recognised premium motorhome brand with modern vehicles, panoramic views, plenty of storage, and all the amenities for a fully self-contained holiday. Don't miss your chance to see New Zealand like never before, in a maui Motorhome.
Queenstown Campervan Deals
Popular Roadtrips from Queenstown
Explore New Zealand's southern adventure playground at it's very best by campervan. Start your adventure with one of our epic itineraries.
---

Whoops, it seems like we haven't got any Popular Routes
Please try a different combination or click below to reset your search
Things to do in Queenstown
Aoraki Mount Cook National Park
Mount Cook is the tallest mountain in New Zealand. With sky-scraping peaks, glaciers, and snowfields under a starry night sky, this national park is not one to miss. Enjoy your time here with a range of activities, from scenic walks to helicopter rides and delicious meals with a view. With so many activities to be enjoyed, we recommend spending a few days here.
Fiordland National Park
Fiordland National Park is one of New Zealand's treasured natural icons and is internationally recognised as a UNESCO World Heritage Site. Home to glaciers, mountain ranges, dense forests, and alpine lakes – this location is unique to New Zealand and draws in travellers from all walks of life. New Zealand is one of the only places in the world where you can admire the sight of glacial carved fiords so, be sure to include Fiordland National Park on your itinerary.
Queenstown is an incredible destination for adventure and scenery, especially when travelling by motorhome. With an epic food and wine scene, as well as world-class views, and an abundance of action-packed experiences, there couldn't be a better place to start your New Zealand road trip. Check out our list of highlights below.
Queenstown is an epic spot to explore by campervan. With holiday parks located in scenic spots and nearby to an abundance of South Island icons, you will be spoilt for choice when choosing somewhere to park up for the night.
If you are staying at any TOP10 Holiday Park, purchase our stay deal and pay only $75 for one night stay at a powered site for 2 people. This deal also includes a two-year TOP10 Club Membership which allows you access to heaps of benefits and discounts.
We recommend downloading thl Roadtrip app (Powered by Campermate) before you hit the road. The ultimate travel companion; the thl Roadtrip app provides everything you need to help find places to stay and play across New Zealand, including the closest campgrounds for campervans on your route.
As a popular holiday destination all year round, Queenstown is well known for its distinctive seasons.
Summer in Queenstown (December – February)
Summer brings warm sunshine and long evenings. Temperatures range from 20-30 degrees, and the hot summer sun is combatted with a fresh alpine breeze.
Autumn in Queenstown (March - May)
Autumn brings a beautiful burst of red and gold as the trees shed their leaves. These golden hues dominate the region and make for a striking backdrop for your trip. Temperatures in Autumn fall between 5 - 25 degrees.
Winter in Queenstown (June – August)
Winter in Queenstown brings crisp days with blue skies. From early June onwards every year, Queenstown transforms into a winter wonderland and welcomes snow sports enthusiasts from all over. Temperatures fall between –4 - 8 degrees.
Spring in Queenstown (September – November)
Spring in Queenstown retains the snow from winter but brings longer and warmer days. Temperatures range between 8 - 22 degrees. Spring is a special season in Queenstown where ski fields often stay open until early October.