Join thousands of RV travellers
Sign up for our Go By Camper newsletter to receive inspirational travel content and awesome deals, and we'll send you a copy of our Ultimate RV guide!
Thanks
Please confirm subscription in your email.
So what to pack? We've put together the below checklist as a general guide. But remember, there's no need to panic if you have forgotten anything as you can always purchase supplies close to the branch. Plan to stock up on shopping when you arrive as all branches are within a few minutes drive of a supermarket.
It's a good idea to pack your gear in soft luggage bags as they are a lot easier to store in your motorhome than a hard suitcase. However, if you opt for a hard suitcase, you can unpack your belongings into the vehicle and leave the suitcase at our branch (if you are returning to that same branch).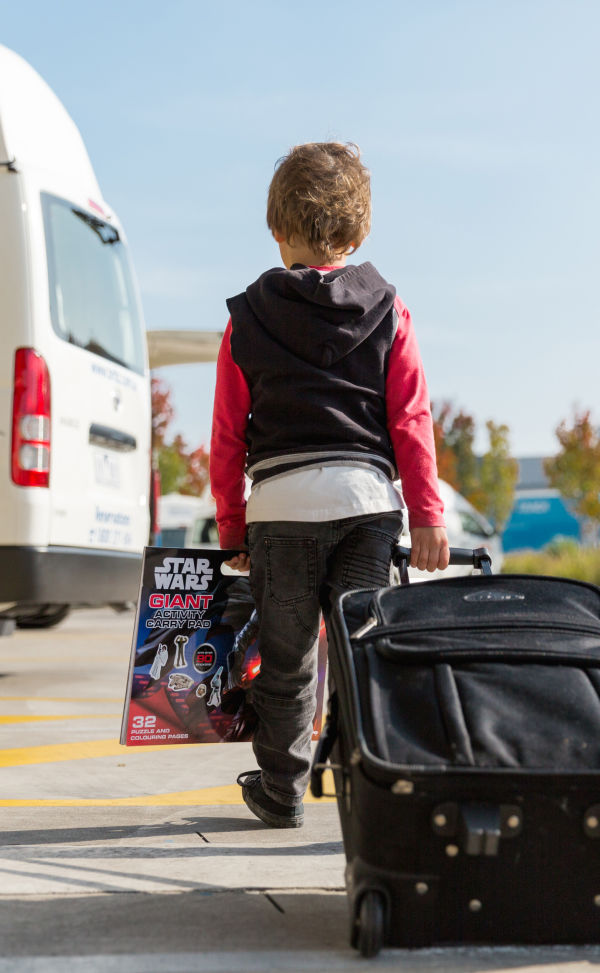 General
Tickets
Travel insurance (always worth having even when travelling domestically) – leave one copy of your policy at home and take one copy with you
Driver's Licence*
Day pack
Camera, battery charger / extra batteries, spare memory stick
Watch with alarm
Mobile phone & charger
Laptop and power cord
Sunscreen – we suggest you pack this for all seasons
Torch – handy if you need don't want to disturb your travelling companion during the night and need to search through a cupboard or bag or if you prefer to use campground bathroom facilities rather than your campervan toilet
Eco plastic bags – handy to store your dirty laundry, wet towels and rubbish. Zip lock bags are handy to keep meal leftovers fresh
Medical
Contact lens/eyeglasses prescriptions
Prescriptions for any medications you may need – always carry medicines in correctly labelled containers
Doctor's certificates / vaccination certificates
First aid kit – or you can purchase this from any maui branch
Travel sickness tablets
Aspirin
Antihistamine
Mosquito repellent
Scissors
Tweezers
Safety pins
Toiletries
Toothbrush & toothpaste
Shampoo / Conditioner
Soap
Deodorant
Razor / shaving cream
Cosmetics
Clothing & footwear
Check the seasonal conditions so you pack appropriately
Swimming gear
Comfortable walking shoes
Sandals / thongs / jandals / flip flops – handy to use at communal campground bathrooms
Sunhat
Sunglasses
Apartment-styled kitchen equipment – all you have to do is check out our menu suggestions for inspiration, stock your fridge and choose the view you want to create your culinary delights in front of. Your maui motorhome will come with china plates, bowls, cups, cutlery, wine glasses, drinking glasses, coffee plunger, bottle/can opener, mixing bowls, colander, saucepans, frying pans, chopping board, electric jug, gas kettle, tea towel, toaster.
Freshly laundered linen & bedding for the best night's sleep including pillows, pillowcases, duvets (doonas), sheets, towels. Other useful items to make your holiday easy: pegs, clothes hangers, dustpan & brush, biodegradable toilet chemicals, fire extinguisher, dishwashing detergent, bucket & hose, broom, matches, toilet roll and bin liner.
Remember to pack your drivers licence
* A current and full motor vehicle driver's licence is required and must be produced upon vehicle collection. Should a foreign licence be in a language other than English, it must be accompanied by an accredited English translation. The translation must be provided by a NZ Transport Agency authorised translation service or a diplomatic representative at a high commission, embassy or consulate, or the authority that issued your overseas licence (an International Driving Permit may be acceptable as a translation if in English).