Join thousands of RV travellers
Sign up for our Go By Camper newsletter to receive inspirational travel content and awesome deals, and we'll send you a copy of our Ultimate RV guide!
Thanks
Please confirm subscription in your email.
What is freedom camping?
Freedom camping is the ultimate outdoor experience for campervanners wanting to explore the country. Done the right way, it is one of the best ways to experience the wonders of New Zealand. Imagine waking up to stunning, uninterrupted views from the comfort of your motorhome. Just you, nature and your fellow travellers to share it with. It is an experience no one could possibly forget.
What is freedom camping?
Freedom camping is the ultimate outdoor experience for campervanners wanting to explore the country. Done the right way, it is one of the best ways to experience the wonders of New Zealand. Imagine waking up to stunning, uninterrupted views from the comfort of your motorhome. Just you, nature and your fellow travellers to share it with. It is an experience no one could possibly forget.
Rules for freedom camping in New Zealand
If you're imagining that freedom camping means you can sleep anywhere in your campervan in New Zealand, we're afraid that is not the case. Many a campervanner in New Zealand has mistakenly thought freedom or free camping meant parking up on the side of the road wherever and just curling up for the night. You cannot do that. There are rules put in place by councils to protect the environment, local communities, and to keep travellers safe. But there are over 420 dedicated freedom camping sites on public land to choose from right across both the North and South Islands. You can sleep at some amazing, beautiful, remote places for next to nothing. We simply ask that you respect the land and your fellow travellers by following these rules.
Leave nothing behind but footprints
New Zealand is precious, and everyone who lives and travels here has a responsibility to look after it. We ask that all travellers and visitors follow the Tiaki Promise and act as guardians, protecting, preserving and caring for New Zealand, our home. We ask that you tread lightly on the land, sea and nature and leave no trace.
Dispose of waste correctly
Leave all freedom camping spots clean by taking away all waste (including greywater, toilet waste, and rubbish) and disposing of this correctly. A recycling station is the best place to dispose of general waste, including bottles, plastics, etc. You can safely and responsibly dispose of waste from your campervan at a designated dump station. To make things easy, you can find both rubbish and dump stations using the thl Roadtrip app.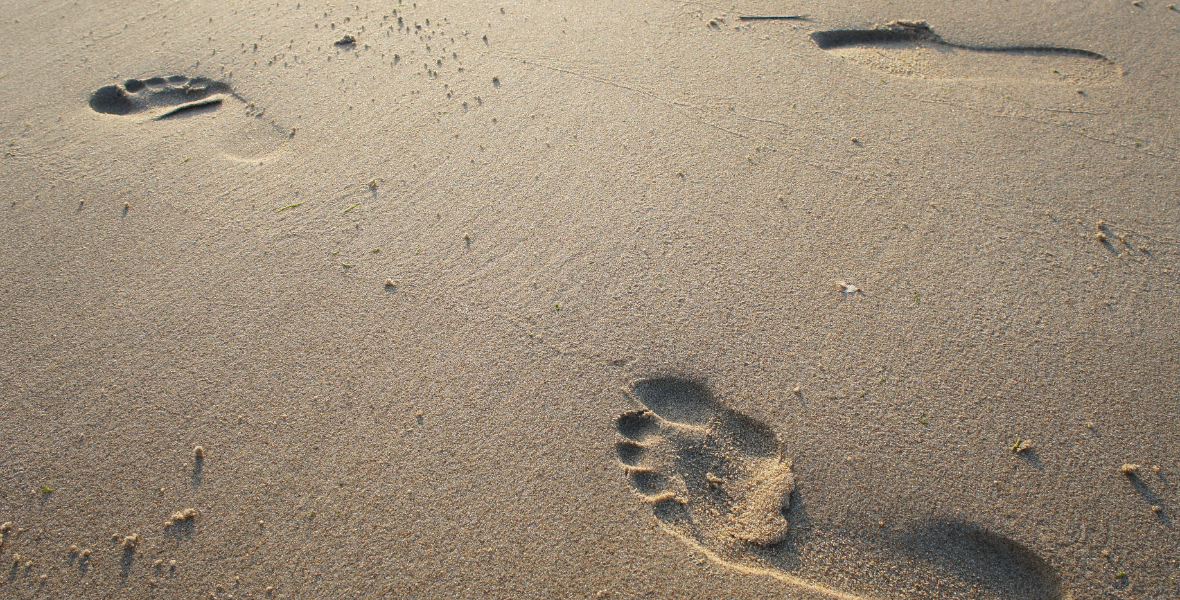 Image Source: Unsplash
The benefits of freedom camping in a motorhome
The freedom you get from being able to pull up and sleep at some of the most beautiful places Aotearoa, New Zealand, has on offer is truly hard to compare. Think outside the box, and rather than being just another van in a crowd, you can find the hidden gems.
Freedom camping offers flexibility. You can travel at your own pace without pressure to check in or out of campgrounds at set times. If you like where you are, then stay. You can change your mind and plan your trip as you go. It is kinder on your wallet. There's also a good chance you will run into like-minded travellers with whom you can share travel tips, stories, laughs, and the odd drink. What's not to love?
It allows you to explore more of New Zealand
Freedom camping spots in New Zealand tend to be in the most scenic parts of the country. They are often remote. They can be down a dirt road less travelled next to a river, lake or beach or in the bush. A place where you and a few other campers will spend the night at a basic campsite with little or no facilities. So, while you don't have to plan your trip in too much detail, planning does help. But if being able to head off the beaten track to enjoy spectacular scenery isn't reason enough to think ahead, we don't know what is.
It's a great budget-friendly way to travel
Some freedom camping locations are truly free, while others charge a small fee. There are around 250 public camping areas managed by the Department of Conservation. Many of these DOC freedom camping sites are located in out-of-the-way areas where you'll wake up to the sound of the birds. That's why we call it freedom camping.
While these sites are managed, some have more facilities than others. The more facilities, the higher the cost per person per night. Fees range from free to $8.00 per night for basic campsites with a toilet to around $20.00 for camping sites with more facilities. Or, there are some scenic DOC campsites in some truly jaw-dropping locations. The more basic campsites usually operate on a first-come-first-served basis. You can book a spot at the serviced campsites online. These are more likely to have hot showers, toilets, cooking and rubbish facilities. Some scenic DOC campsites have power.
Staying at these campsites is a great way to explore more of New Zealand on a budget. Spending less on where you park up means more to spend on adventures, activities, and delicious food on your travels. You can view the amenities available at DOC locations ahead of visiting.
Motorhomes are self-contained
To enjoy freedom camping in New Zealand, all vehicles must be self-contained. If you're looking for the best way to make your freedom camping and van travel experience in New Zealand as stress-free as possible, then rent a self-contained vehicle. All maui campervans are certified as self-contained. Your hotel on wheels has fresh water, a toilet and waste tanks. It meets the ablutionary and sanitary needs of the occupants of the motorhome for a minimum of three days, all without requiring any external services for discharging any waste. It will also come loaded with all the equipment and utensils you may need to cook, store food and be super-cosy and comfortable.
How to find freedom camping spots
Freedom camping is not a ticket to parking anywhere. In fact, park overnight in the wrong place and you will get a $200NZD ticket that you will have to pay. "How do I know where I can freedom camp in NZ?", I hear you ask. It's actually pretty easy. Look for signage, use the thl Roadtrip App, or visit the DOC website, Freedom Camping NZ website, or check on the local council websites. Helpful sites include Auckland council or the Northland - Whangarei site. The council websites also list the number of freedom spots available. Be warned; they are limited and monitored. You can also go to visitor centres - "I-sites" – for info.
I-sites are dotted all over NZ. The knowledgeable staff can tell you all about council regulations and campsites. They'll share local knowledge, advice and maps with your camping options and tell you where to find rubbish bins, toilets and good cafes.
Rankers and Campermate are two other apps to use. They list freedom spots based on official websites and traveller reviews and are very helpful. But a word to the wise. A review such as "parked up here last night, no problems", could in fact mean "camped here and didn't get a ticket". The next person might not be so lucky. We suggest you check. Our recommendation is that you assume nothing. Checking will save any fines and prevent you from upsetting the locals.
How long can you freedom camp without power?
If you're planning to freedom camp regularly on your New Zealand road trip, we recommend you put some planning in. You don't want to run out of power in the middle of nowhere. The best way to avoid this happening is by plugging in and powering up your camper every second night. To do that, you may want to go to a holiday park or a Scenic DOC campground. Be mindful that the more equipment you have, the quicker your batteries drain. Parking your campervan in the shade can also reduce power capacity. If you're wondering what works in your motorhome if you're not plugged into power be sure to read our guide.
Many freedom campsites have a maximum stay of just a few nights. But, moving on and powering up is not usually an issue. After all, the point of a Kiwi road trip is to keep going and explore New Zealand.
Top tips for successful freedom camping in a motorhome
Freedom camping done the right way works. Respect the environment, respect the rules and have a bit of respect for how your campervan best operates and everybody's happy. We've got four final top travel tips for successful freedom camping in a motorhome that we think will help.
1. Switch off electrical equipment when not in use
The battery in your campervan will last longer.
2. Have a disposal plan
You need to identify designated dump stations ahead of your freedom camping visits. Using water sparingly, so you don't get caught with full tanks and no water is also a good idea.
3. If you don't know if you can camp somewhere, don't assume you can.
Check by downloading the thl Roadtrip App, check with the district council or just ask a local. Don't assume anything. Believe us, you'll be pleased you didn't.
4. Freedom camping spots are limited and popular. You are not alone.
Be sure to arrive early to places. Freedom camps have limited spots. You'll want to avoid turning up to a remote camping spot at night only to find there is no availability. You'll need a backup plan.
Ready to book your freedom camping adventure?
With the number of freedom camping sites available to campers, you're sure to find a place to wake up and be absolutely blown away by the beauty of Aotearoa, New Zealand. So, take your time and enjoy the peace and quiet. Just remember to leave the land as you found it and dispose of any rubbish properly. Then book your maui campervan online and take off from your nearest maui branch for your adventure of a lifetime.