Join thousands of RV travellers
Sign up for our Go By Camper newsletter to receive inspirational travel content and awesome deals, and we'll send you a copy of our Ultimate RV guide!
Thanks
Please confirm subscription in your email.
Why to Travel New Zealand Off-Season


If you're looking to explore wide open spaces – look no further. New Zealand is a breath of fresh air, deservedly experiencing exponential attention from international travellers. Geographically located in the beautiful Pacific region with more than 15,000 kilometers of coastline, the country boasts a beautiful, maritime climate.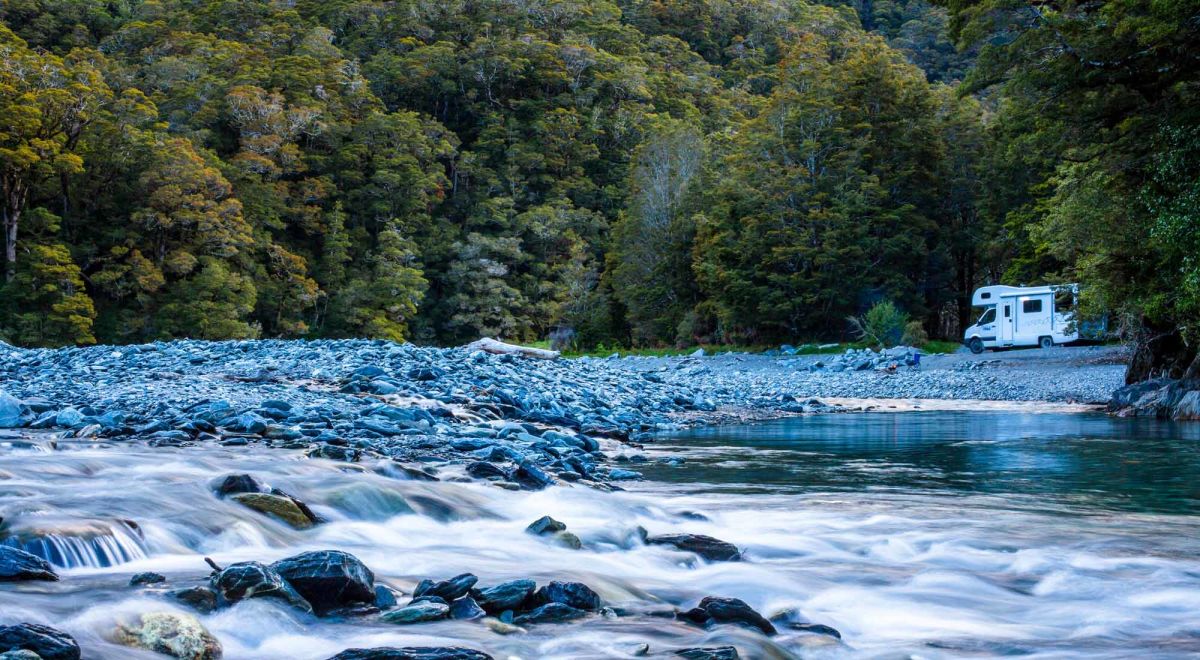 It's a year-round destination, stretching from the subtropical north to the cool temperate south with an abundance of micro-climates and regional activities to suit everyone in between. The traditional shoulder seasons of spring and autumn, when the crowds have subsided, can frequently be the perfect time for visitors to experience the very best that the country has to offer with an off-peak holiday. Here are just some reasons to experience the best of New Zealand during the autumn and spring.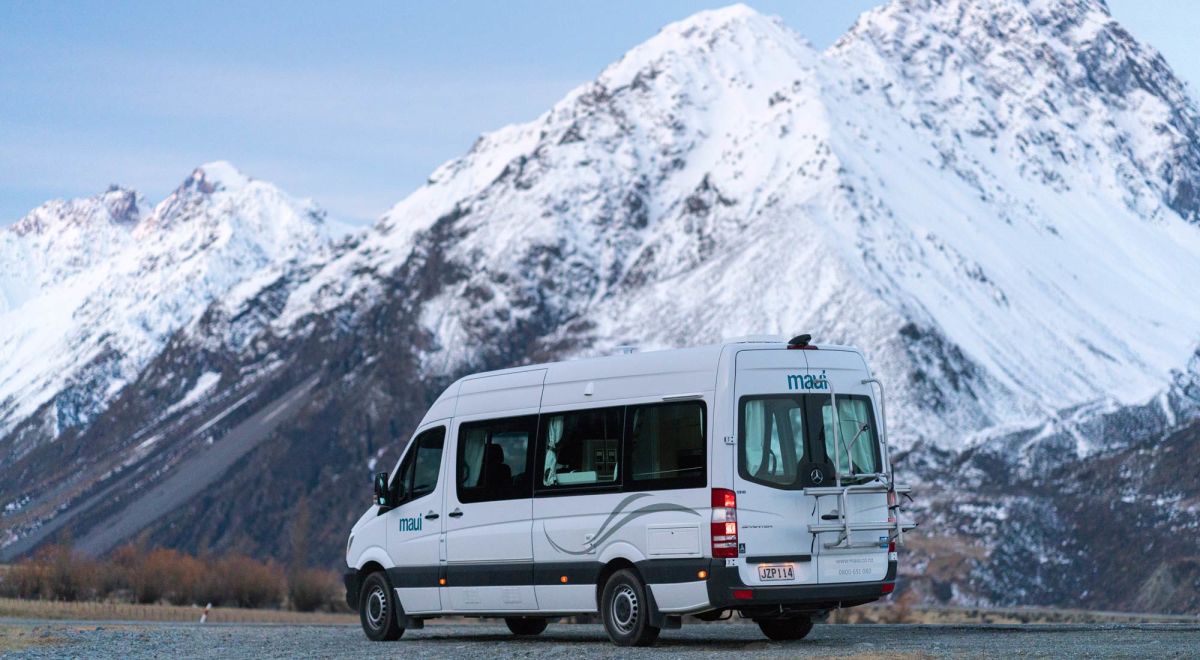 Top 5 reasons to see New Zealand during Spring & Autumn
School's out for summer
If you want to beat the crowds, it pays to know when they'll be at their peak. Kiwis – as the locals like to call themselves – frequently take their annual holidays during the peak summer season. New Zealand schools close from late December to early February, and many families take advantage of school and office closures during the festive season to take their annual breaks beside the sea. In winter, the country offers world-class winter activities and the attention moves to the magnificent mountain towns, so the shoulder seasons of spring and autumn, when children are mostly still in school and the winter attractions are not yet in full swing can mean its much quieter on the roads and in the holiday parks. Off-season travel like this is a great option for people looking to avoid the rush of peak seasons.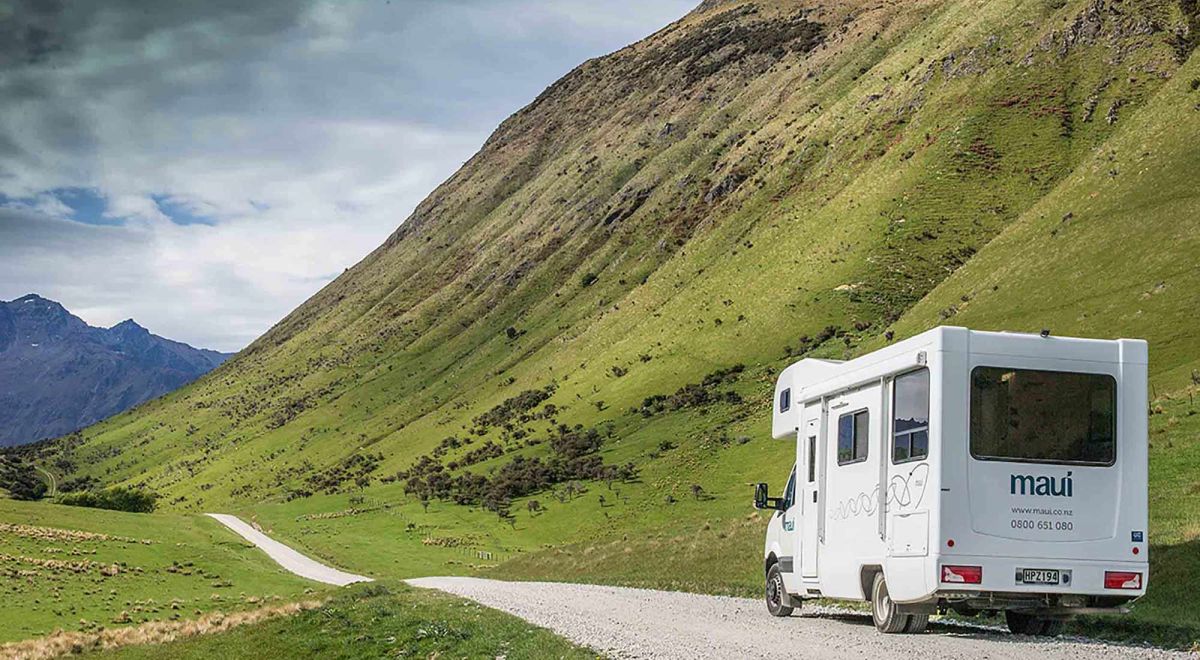 An 'Indian Summer'
Travel during November, when the sea is warming from the cold grey winter into a much more temperate, stunning turquoise; or in the breathtakingly beautiful Indian summer that the country enjoys during March and April - each makes perfect sense. While Autumn temperatures are lower than at the peak of summer, the weather is generally excellent, with warm days and comfortable nights meaning your summer clothes are still appropriate and it's often warm enough to swim well into April. But most beautiful are the golden autumn colors which make the surroundings look like a surreal painting. Therefore, it's a must do to go for a long scenic drive with your Maui motorhome to admire all the beautiful fall foliage.
Spring will be a little cooler but travel late spring, into November, and the weather will be warming up to summer climes. The temperature will be higher than winter and you'll enjoy a mix of crisp sunny days and occasional spring showers.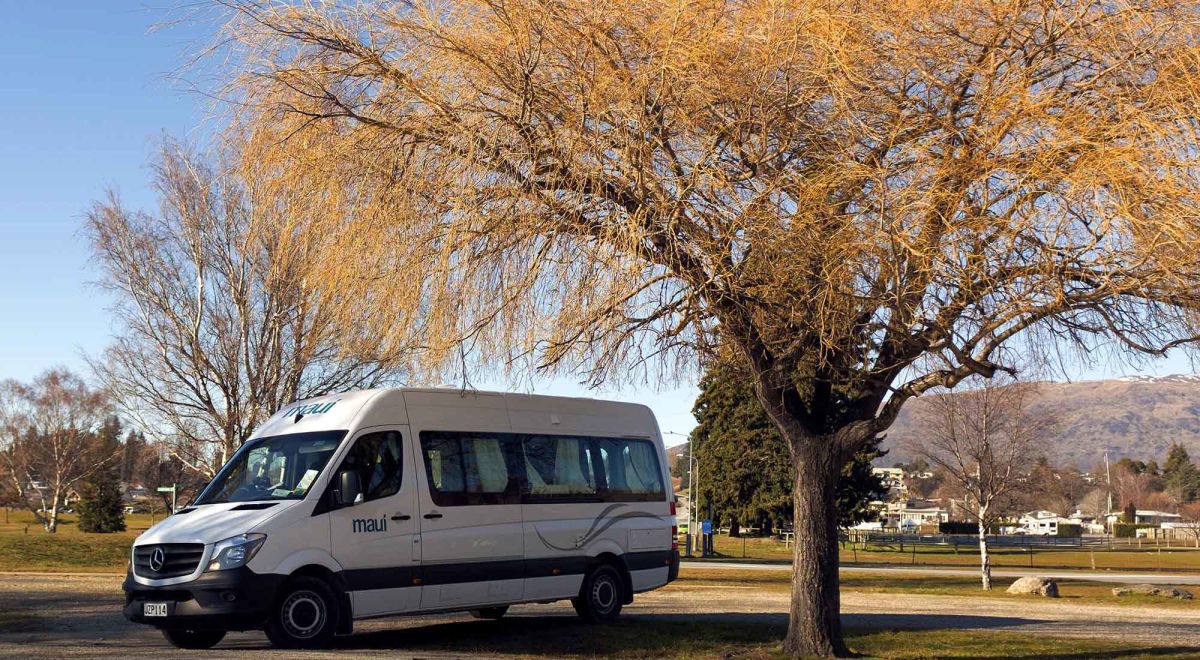 No queues
Travelling outside of peak holiday periods will make it easier access to activities and destinations, and you'll often be rewarded with discounted prices. Ask anyone who has tried to book one of The Great Walks during the peak season and couldn't book for love or money. Wait until the crowds go and you'll likely enjoy unlimited access to these - and many other - uncrowded assets.
For example, if you prefer two wheels to two feet, New Zealand has a national cycle (Nga Haerenga) which connects 22 Great Rides with a network of local rides suited to all levels of age and experience. These are open all year and you'll enjoy easier access to the trails and campgrounds in the small towns scattered along each route during Spring & Autumn.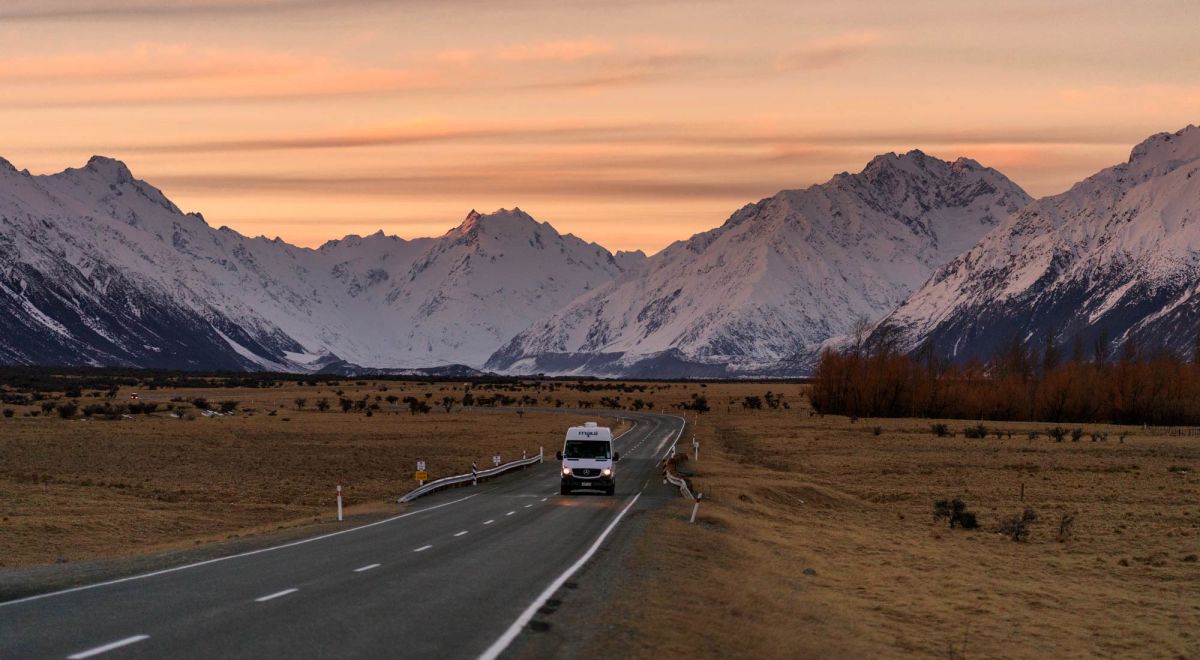 Perfect for outdoor activities
It's a well-known fact that New Zealand is the perfect destination for outdoor activities. Whether it's hiking, mountain biking, or kayaking that you're after, New Zealand has them in spades and Spring and Autumn are the ideal times for these activities. No one wants to hike up a mountain in the heat of summer or spend all day cycling in the pouring winter rains, so the shoulder seasons offer more temperate climates perfect for spending time outdoors.
Due to the clear skies in autumn and very little light pollution, New Zealand holds some of the best stargazing locations in the world. We recommend visiting the Aoraki Mt Cook National Park and Tekapo to see shooting stars and constellations in sparkling dark skies. Additionally, a lot of the spectacular hikes are still do-able in autumn and winter, the Tongariro Alpine Crossing, for example, is exceptional in winter (book a guide) and you will be rewarded with stunning white views. Embrace yourself in New Zealand's snowy magic and do a motorhome trip through the stunning scenery. And if you are into skiing the South island is unmissable, head to Queenstown or Wanaka which are the country's best ski destinations.
The colder winter days are also ideal to enjoy the plentiful free geothermal hot pools and springs spotted around New Zealand, especially in the Taupo and Rotorua areas. Where the earth's crust gets thinner it heats up the water and when those hot streams reach cold rivers the water gets a comfortable temperate to relax in. The hot pools are perfect to relieve your aches from hikes or simply to enjoy the nature views. Head to the Hot Water Beach in Coromandel, the Otumuheke Stream in Taupo, or the Wai-O-Tapu Springs in Rotorua to experience a wonderful thermal retreat.
Time to smell the roses
If you enjoy a loosely-planned, fairly spontaneous sort of holiday, rather than one you need to plan to the second to secure accommodation or activity preferences, then you'll love New Zealand in the shoulder season. The remote beaches, the empty van parks, and the uncrowded tourist attractions mean you'll have plenty of time to stop and smell the roses along the way, without having to rush to make pre-arranged bookings. Found a little town you absolutely love? Why not stay a few extra days? You'll find accommodation much easier (and cheaper) to come by at this time of year. Plus, you won't be spending your holidays living cheek by jowl with other travellers. New Zealand has it all going on at any time of the year, but you might have more elbow room to enjoy it if you book to travel during spring and autumn.