Join thousands of RV travellers
Sign up for our Go By Camper newsletter to receive inspirational travel content and awesome deals, and we'll send you a copy of our Ultimate RV guide!
Thanks
Please confirm subscription in your email.
Why visit NZ in Spring?
Anyone with a green thumb will know that spring offers up the best opportunity to admire the beauty of nature. You'll find flowers blooming almost everywhere you look, from tulips to daffodils, cherry blossoms and lupins; the list is long! As you travel between towns, you'll spot gorgeous hanging baskets, local botanical gardens and parks to admire. Don't forget to pack your antihistamines to avoid any hint of allergies in your candid snaps along the way.
Further afield, you'll spot plenty of baby animals in the farmlands of New Zealand. Keep your eyes peeled for baby lambs and goats as you drive along the state highways.
If marine life is of interest, head towards parts of coastal New Zealand for seal pups and whale migrations. There's plenty of wildlife to watch from the comfort of your camper with a cup of coffee. It might not be warm, but the wilderness will undoubtedly be fascinating! If you're up for it, tackle some of New Zealand's fantastic walking tracks now that the worst of the weather is over.
Spend some time in the towns and cities along your journey and enjoy the markets and festivals celebrating all manner of things. You'll often find market stalls, local food trucks and a fantastic atmosphere to enjoy. Park up nearby and settle in for the day.
Spring offers a few other benefits too. With school in session and no public holidays in September, the roads and campgrounds are often more comfortable to use. You'll find fewer visitors at popular attractions, get the best camping spots, and generally avoid the crowds, meaning you can really relax and unwind during your trip. Learn more about the benefits of off-peak travel with a motorhome.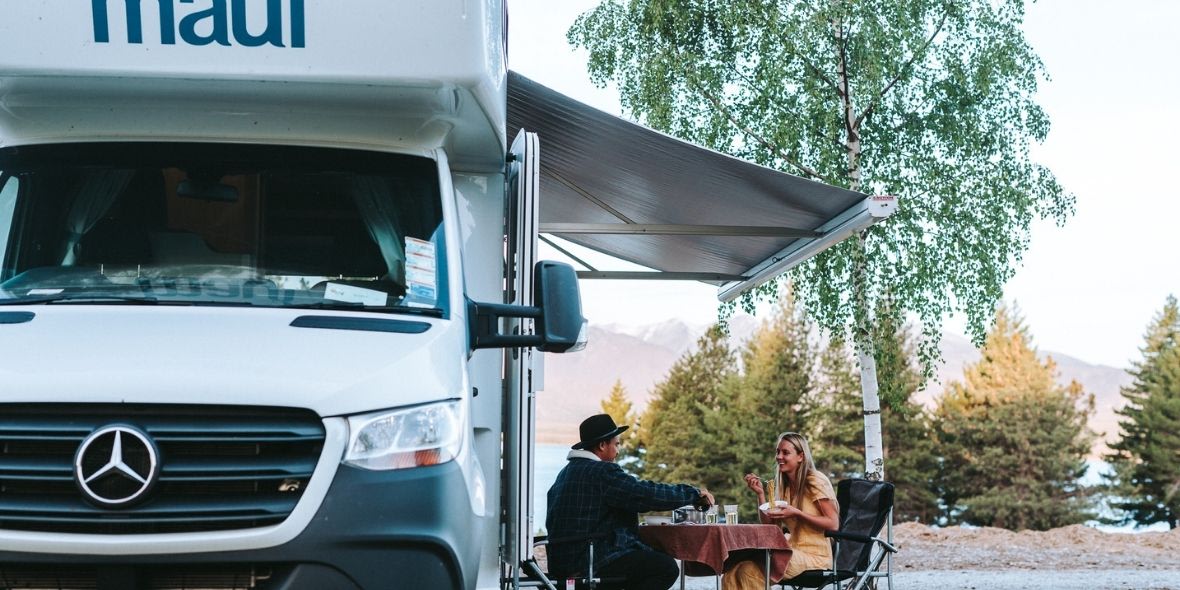 What is the weather like in Spring in NZ
While New Zealand weather can be wild, springtime often offers up sunshine, milder temperatures and longer days. This combination is perfect for campervan travel, as it makes it easy to sleep in your campervan. However, you will still need a jacket during your travels as there is still a chance of rain and some spots can be windy.
Due to New Zealand's unique geography, you'll find spring can feel very different in the North and South islands. Temperatures between September and November can fluctuate as much as 10 degrees between Auckland and Queenstown.
What to pack for spring travel in NZ?
Unlike travel in summer or the depths of winter, you can pack pretty lightly for spring, meaning you have a bit more room to stretch out in your campervan. Don't forget, you can add on extras like bikes, camping chairs and more to make your trip extra comfortable without all the bulk.
On top of all the usual things you'd take on holiday, visitors to New Zealand often have the best success by packing lots of layers. That means as cool mornings turn into warm afternoons, you don't need a complete change of outfit; you can just add or remove layers as required.
Given the harsh Kiwi sun, we always recommend bringing sun protection with you - especially if you're heading to alpine regions.
To make the most of the freedom a campervan offers you, bring along some good shoes that will be comfortable as you explore the outdoors. Don't forget to pack a raincoat in case those spring showers make an appearance. If the rain does show up, a good book, card game, or board game can be the perfect way to spend a day staying warm and dry inside.
If you're planning on spotting wildlife, bring along your binoculars and a camera.
Don't forget your motorhome comes with all the basics you'll need for your trip. With bedding and kitchen equipment included, there's no need to bring those things along with you!
So, now that you know why you should visit New Zealand during the springtime and what you'll need to bring, here are our top 10 springtime destinations that you'll love visiting in spring.
Best places to visit in Spring in NZ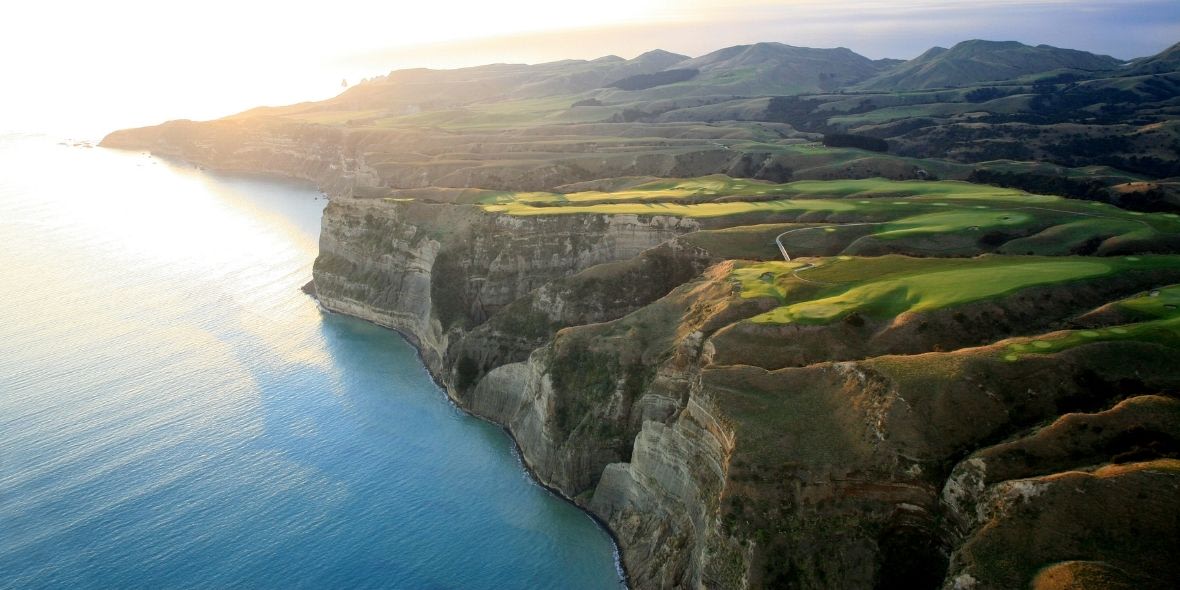 Image Source: Tourism NZ Visual Gallery
Hawkes Bay
From orchards to vineyards, you'll find plenty of delicious spots to stop and relax in Hawkes Bay. Make the most of the shoulder season and explore the Hawkes Bay wine trail while it's not too busy. If you're up for something a bit more festive, attend the Edible Fashions awards show or head straight for the Hastings Blossom Festival. You'll also find plenty of Spring fling events, organised coastal walks and boutique farmers markets to enjoy. Give yourself plenty of time to soak it all in. For some more Hawkes Bay inspiration, check out the Pacific Coast Highway or the Thermal Explorer Highway itineraries.
Waikato
Middle earth fans won't want to miss a trip to the Waikato. Enjoy popular activities like visiting the Hobbiton movie set with fewer people around to get in on your snaps. Keep an eye out for baby animals while you're in rural New Zealand. Then, head to cities like Hamilton and Cambridge for some more 'townie' activities. Visit Hamilton Gardens and admire the stunning flower displays or check out Culinary Cambridge for local food and wine picks.
Given its proximity to Auckland, you'll find Hobbiton featured on route two of these Auckland itineraries.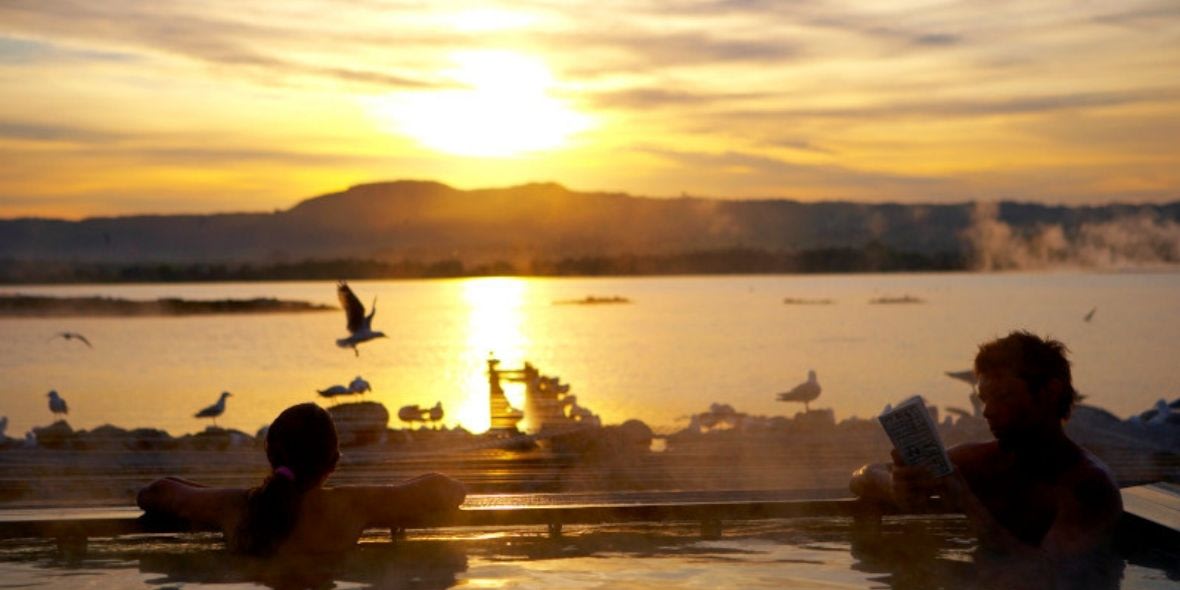 Rotorua
One of New Zealand's most popular destinations! Visiting Rotorua in the spring gives you the chance to park right in the city centre and to see some of the popular tourist spots with fewer people around.
Once you've taken in the sights (and smells!), check out stunning spring displays at the Rotorua Festival of gardens, enjoy the Aronui festival featuring indigenous films and art displays, or participate in the Rotorua bike festival.
Rotorua is a key destination on the thermal explorer highway. Get inspired by everything else you can see and do with the Thermal Explorer itinerary.
Wairarapa
Only 90 minutes from the Capital, Wellington, the Wairarapa offers up plenty of sunshine, wine and things to do. Hit up the Martinborough music festival for a reason to put on your dancing shoes or catch an artsy movie at the Wairarapa film festival. If you're up for a big day, score tickets to the locally famous event TOAST to enjoy music, wine and food from all over the region. You'll get a real taste of everything the Wairarapa has in store. Check out the classic wine trail itinerary for real wine connoisseurs (or those of us who just like a tipple).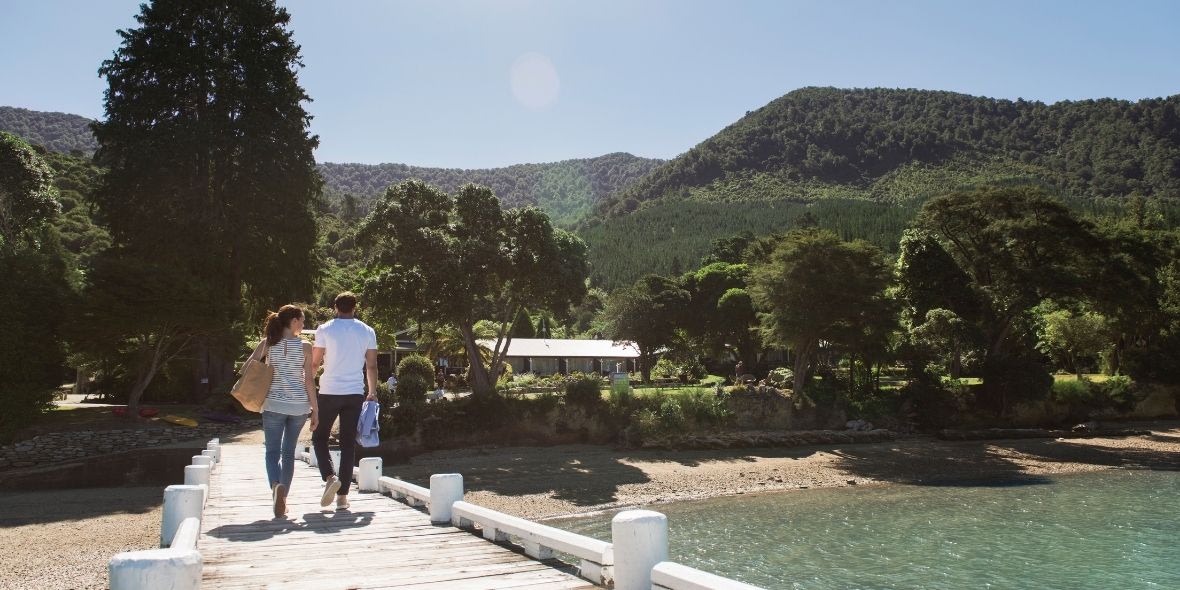 Image Source: Tourism NZ Visual Gallery
Marlborough
Situated right between the North and South islands, the Marlborough sounds offer a playground for anyone interested in some water-based activities like kayaking. If you'd prefer to stay as dry as possible, take a cruise through the Marlborough sounds to enjoy the fresh spring air. Head inland to enjoy the Garden Marlborough event and taste local food and wine before checking out the fine art at The Diversion Gallery.
Marlborough is the gateway to the South Island and the Kahurangi National Park. Explore the South Island native park itinerary and see what else Marlborough will give you access to.
Central Otago
Once famous for its gold rush, Otago now boasts a bustling wine region and world-class bike trail.
Before the heat of the summer hits, bike the Otago Central Rail Trail - you'll get to see some of New Zealand's most spectacular views. The hard work on the bike will make a glass of Central Otago Pinot Noir go down a treat at the end of the day.
If you need to rest your weary legs, indulge in some culture at the Latin America and Spain film festival or head to the Eat taste Central food festival. You'll find local restaurants and wineries offering a unique menu for this special event.
Hit the central Otago region on the South Island winery tour itinerary.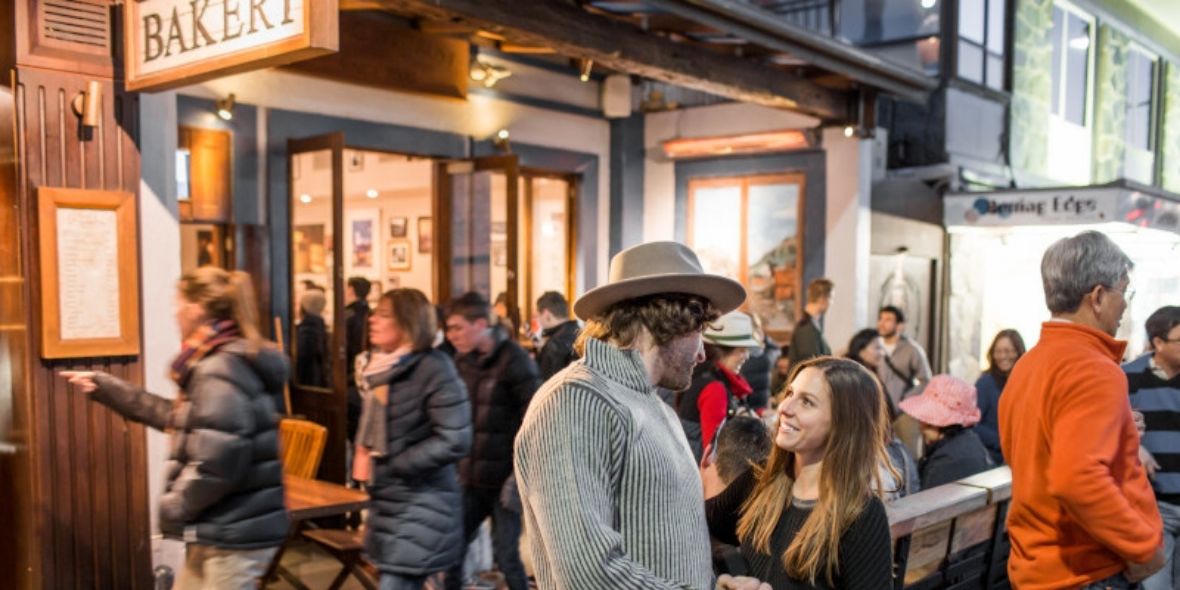 Queenstown
An adventurers paradise, Queenstown offers up everything from bungee jumping to whitewater rafting, skiing to vineyards. There is plenty to see and do here!
If the ski season is still in swing, head up The Remarkables and hit the slopes. You'll be able to spread yourself out while fewer people are around, and you'll benefit from those longer daytime hours too! Even off the mountain, other popular activities like the Shotover jet, a trip up the Gondola or a burger from Fergs will be more accessible during the shoulder season.
Note that there are road restrictions on some Queenstown roads and ski fields access roads where you are not permitted to drive your motorhome, so it pays to know about these and park up the camper to shuttle up the mountain.
If you're not one to be seen on skis (or you need a recovery day), take a stroll on the Queenstown garden trail. You can admire the cherry blossoms and other flowering beauties at your own pace.
To get into the groove of things, hit the Queenstown Jazz festival and don't forget to drive over to neighbouring Arrowtown for a spot of boutique shopping and even a try at panning for some gold!
Queenstown is a key destination in our Christchurch to Queenstown itinerary and is a popular stopping spot for campervans.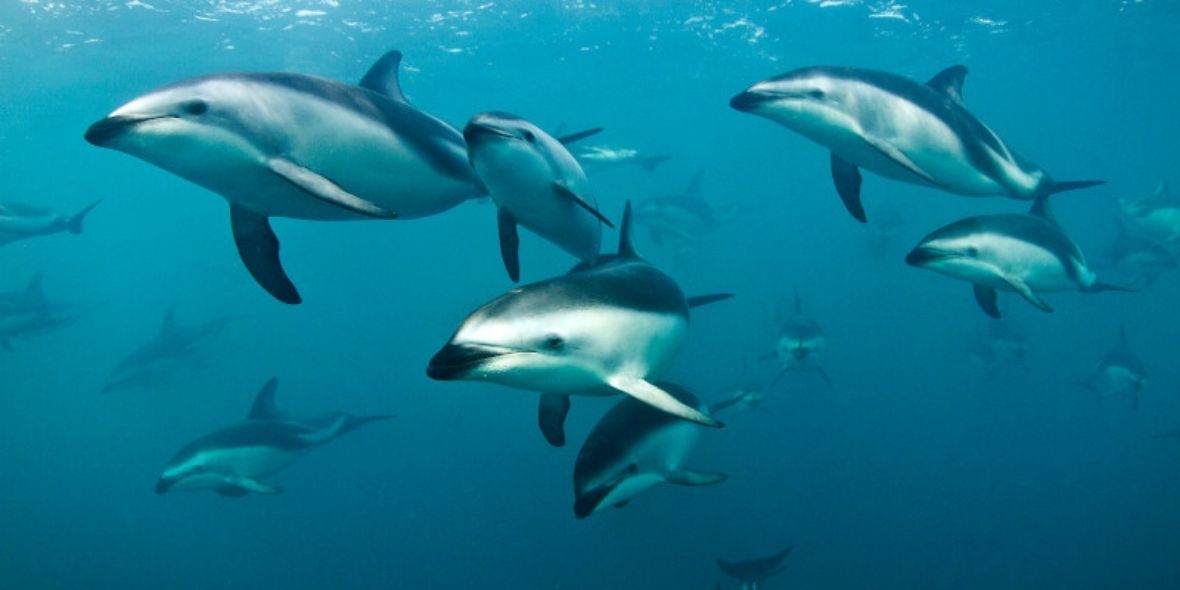 Kaikoura
A popular spot for marine life, Kaikoura offers up the chance for you to have your own one-of-a-kind encounters.
Park up near the water's edge and see what marine life you can spot, from baby seal pups to the migrating humpback whale and plenty in between. Or, explore something a little different and try an Albatross encounter. If you've got your sea legs, jump aboard and spot dolphins on a dolphin encounter cruise.
Back on terra firma, visit the Kaikoura lavender farm. Here you'll enjoy a stroll around the gardens before a light meal at the tea rooms and the chance to take away all sorts of lavender products. These make for great gifts!
You'll find more inspiration around Kaikoura on the South Island native parks itinerary or the Alpine Pacific Highway route.
Fiordland
Known as the world's sightseeing and walking capital, Fiordland offers up plenty of tracks and even more incredible views.
Enjoy the spring landscape on a cruise across Te Anau lake. You'll be surrounded by mountain ranges and dense forests, which offer up a chance for you to breathe deeply and relax. If you're feeling more adventurous, take in the fresh spring air on a kayak trip instead.
To recharge after a day on the water or a day hiking the local tracks, visit Black Dog Bar and catch a film at the on-site cinema - the perfect way to end the day.
See what else you can discover on the way to Fiordland on the Southern Scenic route.
Plan a spring adventure with maui
Are you ready to spring into action and book in your New Zealand campervan holiday? With so many places to visit and almost endless springtime options, now is a great time to plan your itinerary. Book with maui today.