Join thousands of RV travellers
Sign up for our Go By Camper newsletter to receive inspirational travel content and awesome deals, and we'll send you a copy of our Ultimate RV guide!
Thanks
Please confirm subscription in your email.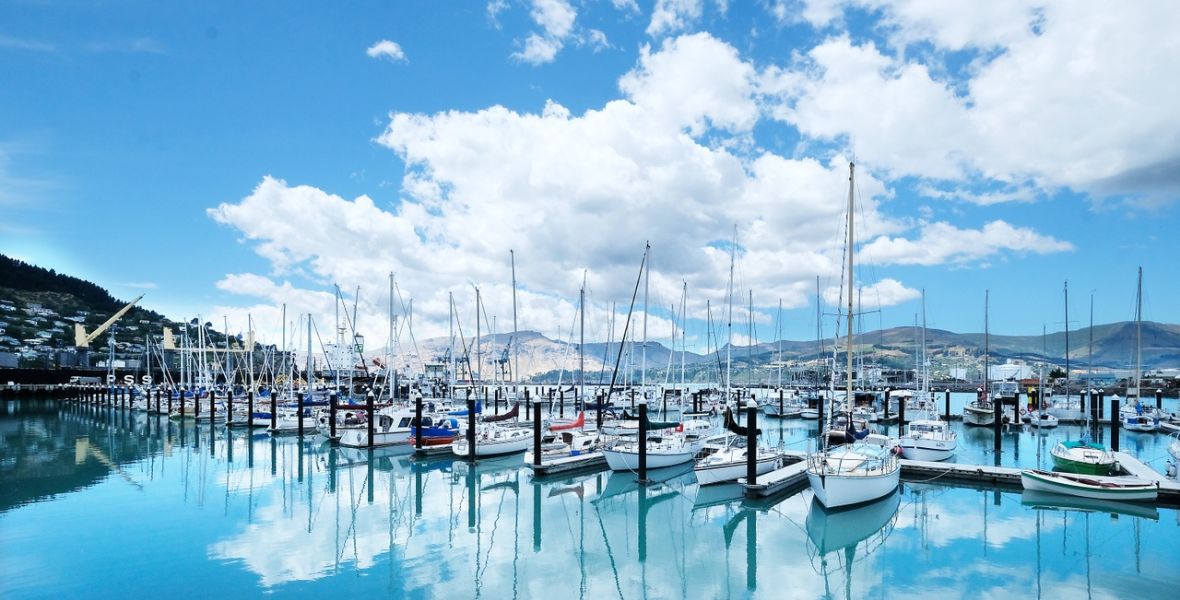 Image Source: Christchurch Image Library
Of all the cities in New Zealand, Christchurch is the ideal backdrop to a romantic getaway - unbelievable food, a vibrant local art scene, and stunning natural attractions. Best of all, with so many incredible places to visit in the South Island so close by, it's the perfect place to kick off a South Island road trip.
Whether you are looking to stay in Christchurch or explore the nearby South Island attractions, these are our top picks of romantic things to see and places to visit in Christchurch and its surrounds.
15 most romantic things to do in Christchurch
Despite being the South Island's largest city, Christchurch is deceivingly compact. Within a short distance, you can enjoy a night at the theatre, grab a drink on a rooftop bar, explore lush botanical gardens, and so much more. On top of that, Christchurch is the gateway to the South Island.
With so many incredible South Island attractions on your doorstep, stretching from the Southern Alps to the Pacific Ocean, there are plenty of romantic attractions and experiences to choose from. Let's dive into the top 15 most romantic things to do in Christchurch and its surrounds.
1. Enjoy a night at the theatre
The art deco exterior of the Isaac Theatre Royal is just the start of the magic in-store with a night at the theatre. This spiritual heart of Christchurch's art scene has been entertaining and delighting audiences for over a century. What better way to soak up the unique ambience and exceptional storytelling of this theatre than with your favourite human by your side.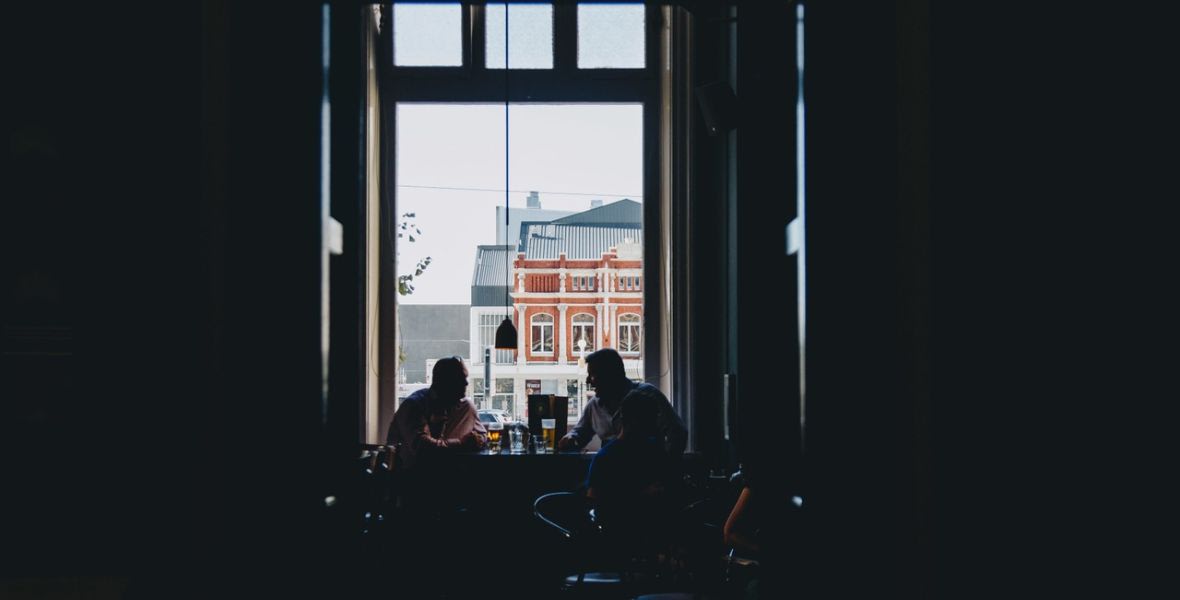 Image Source: Christchurch Image Library
2. Enjoy a candlelit dinner
Ranked in the top three restaurants (of over 800+) in Christchurch by TripAdvisor, 5th Street is a dining event not to be missed. The dimly lit black and wooden trims with lush plants dotted around the interior give a stunning ambience. Choose from a range of small, medium and large plates to start, including smoked ora king salmon, slow-roasted lamb shoulder, triple-cooked potatoes, or fried polenta. Then finish it off with a shortbread affogato or an apricot sorbet with vanilla crumble. If that doesn't get your mouth watering, we don't know what will. This restaurant caters to a variety of different diets, including vegetarian, vegan and gluten-free - so there is something for everyone.
Top tip: If you are planning a proposal, this fine dining experience paired with the beautiful interior makes it the perfect location for a dinner proposal. The friendly staff are known to be very accommodating and can help you organise the perfect surprise.
3. Experience something unique
Gliding through the scenic botanic gardens on a handcrafted Edwardian-style boat with a punting on the Avon River tour is a must-do romantic Christchurch activity. Discover the Avon River Precinct as you and your partner are expertly guided along the tranquil waters of the Avon River. This picturesque boat ride starts at NZD$35 for around 30 minutes and offers two options for departure: Antigua Boat Sheds and Worcester Bridge.
4. Enjoy some live music
Enjoy a night of humming jazz and soulful blues at the OGB. Housed in a beautiful heritage building, you will drink and dine beneath crystal chandeliers and next to wooden barrel tables. If that wasn't enough, the carefully curated drinks and food menu is bound to impress. Cosy up for an afternoon drink or enjoy the late-night ambience of this 1920's inspired bar. This is a must-do Christchurch activity.
5. Grab a drink at a rooftop bar
The Mr Brightside bar is located in the heart of Christchurch's hospitality precinct, perched atop the public-trust building. This penthouse-style bar is the perfect place to leave your troubles behind and enjoy the 360-degree panoramic views of the flowing Avon River, Port Hills and the snow-capped Alps in the distance. What better place to relax and enjoy a gourmet meal with a beverage or two!
6. Sample the delicious local wines
Located just 45 minutes north of Christchurch, Waipara Hills is one of the top Christchurch attractions for wine lovers. Here you can join a tasting tour and experience a selection of award-winning aromatic varietal wines. From the classic Pinot Gris to the unique Gewurztraminer varietal, you can taste them all from the on-site cellar door.
7. Stroll down New Regent Street
New Regent Street Precinct is fondly known as the soul of the city. Buzzing with quirky boutiques, vibrant bars, entertainment and to-die-for dining, it's not hard to see why. There are so many ways to enjoy this part of Christchurch. Start by grabbing a coffee from the Caffeine Laboratory and devouring waffles at the Waffle Haus. Then you can treat yourself to a little retail therapy, head to the theatre, or simply wander and soak up the ambience of this lively cultural quarter.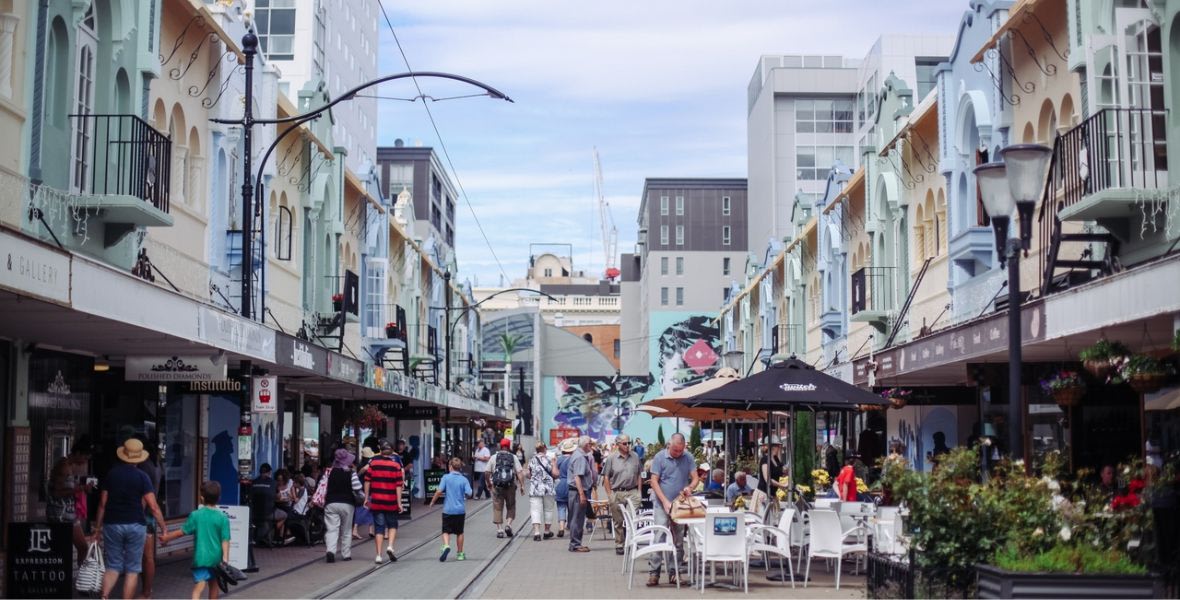 Image Source: Christchurch Image Library
8. Have a picnic at Victoria Park
If hikes in nature are your idea of the perfect romantic getaway, then Victoria Park should be on your South Island itinerary. This park is one of the best places to visit in Christchurch to escape into nature. Enjoy the array of hikes and walking tracks leading to the peak. Here you will be rewarded with panoramic views of Christchurch and the Canterbury Plains. If you're lucky, you may even catch a glimpse of a dusting of snow on the Southern Alps.
9. Enjoy the view from above
If you want to see Christchurch from a different perspective, you will not want to miss The Gondola Ride. The 862-metre cable car is located in the Port Hills region. Enjoy an intimate experience with a max of four per carriage as the gondola winds its way to the peak of Mt Cavendish. From the summit station, you will experience the best views of the city and beyond, including stunning views of Lyttelton Harbour, snow-capped Southern Alps and turquoise waters of Pegasus Bay. From here, you can also enjoy the many walking tracks, grab a bite to eat at the Red Rock Cafe or hop on board a discovery ride. Tickets start at $119 per person.
10. Sample the local produce
Riverside Market is a 7-day indoor farmers market providing a huge selection of fresh, organic and local produce. With over 30 independent food outlets and 40 fresh produce stalls, as well as butchery, delicatessen, bakery and fishmonger stores - there is bound to be something to delight your taste buds.
Couples staying central in Christchurch can enjoy a day in foodie heaven. However, if you are planning a New Zealand South Island road trip, this is also the perfect place to stock up on the best local produce in the region for your upcoming adventures.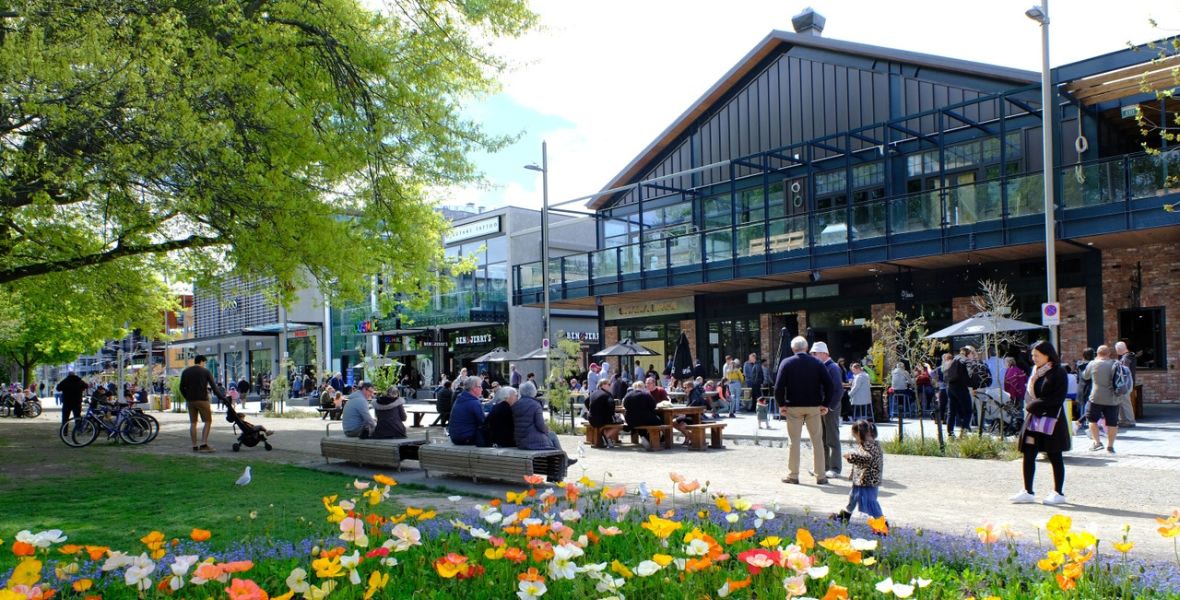 Image Source: Christchurch Image Library
11. Discover the local art scene
Christchurch Art Gallery is home to a diverse range of art installations, exhibitions and events. The goal of this gallery is to invest in the creation of new work as well as to create a space to host the city's treasury of art. Here you will find a rich collection of history, memories, culture and ideas that make this city and country what it is today. The huge variety of art, history and culture, paired with the unbeatable free entry, makes this one of the best places to visit in Christchurch for art lovers and those looking to learn more about New Zealand culture.
12. Take a day trip
Lyttelton is a bohemian town known for its historic centre and mouth watering cafe scene. Just a 20-minute drive from the city centre of Christchurch city, it's the perfect day trip adventure.
As this colourful harbourside town is located on the side of an extinct volcano, to reach it, you will travel through an impressive road tunnel. While you're here, there is plenty to see and do. Enjoy a romantic breakfast for two, roam through the vibrant Saturday markets, or take a walk down the historic Bridle Path that was said to lead the first settlers to Christchurch.
13. Take a sunset stroll
New Brighton Pier is best known as being the biggest ocean pier in Australasia. Standing at 300 metres long, you can enjoy a leisurely stroll, go fishing or pack a picnic and enjoy a meal surrounded by panoramic views of the ocean.
14. Experience a speakeasy
Pull out your best flapper dress and suspenders, and experience Christchurch's favourite speakeasy bar: the Austin Club. Complete with hidden doors and secret passwords, this basement cocktail bar is the perfect location to cosy up in the lounges and enjoy a night of nibbles, cocktails and jazz.
15. Roam through the Botanic Gardens
Christchurch Botanic Gardens, or the Te Māra Huaota o Waipapa, is a tranquil oasis filled with opportunities for romance. Explore conservatories, enjoy a picnic under the colourful leaf displays in autumn, or stop and smell the roses (literally) in the impressive flowering gardens.
These gardens also host a range of events throughout the year, so be sure to check out what's on at the botanic gardens during your planned visit.
Image Source: Christchurch Image Library
Ready for a romantic getaway?
Christchurch is buzzing with romance. From romantic boat rides and authentic 1920s speakeasy venues in the city to the nearby top natural New Zealand attractions, there really is something for everyone.
Ready to begin planning your very own romantic city escape? Choose the right motorhome for your adventure and book your maui campervan online today. Then, all that's left is to pack your bags and pick up your motorhome from the Christchurch branch for a romantic getaway in this fairy-tale city.