Join thousands of RV travellers
Sign up for our Go By Camper newsletter to receive inspirational travel content and awesome deals, and we'll send you a copy of our Ultimate RV guide!
Thanks
Please confirm subscription in your email.
If you are an adventurous couple, one of the best ways to take advantage of the beautiful scenery and the surrounding local attractions is by travelling and exploring in a campervan. Renting a travel van is a great way to spend quality time together and ensure that the journey is as good as the destination! For more tips on van travel, check out the guide to motorhome holidays in Australia. Otherwise, let's dive into the 12 most romantic things to do in Byron Bay!
1. Take a sunset walk along the beach
Long walks on the beach are a romantic trope for a reason. There is something about the sand between your toes, long bouts of nature and crashing waves that make for the perfect backdrop to meaningful conversations with your favourite person. Add a sunset and the mild and temperate Byron Bay weather, and you have the perfect romantic activity. Some of the best beaches for a romantic stroll include Belongil Beach, Main Beach and Clarkes Beach. Why not park up near the water, enjoy a walk, and then cook up a bite to eat as you watch the fading light.
2. Book a cruise
Byron Bay is surrounded by marine parks and incredible wildlife. What better way to experience it all than with a local cruise. Out Of The Blue Adventures offer a range of cruises exploring the surrounding marine park, including dolphin and whale cruises. Starting at $95 per person, these typically last two hours or so. With a marine biologist guide on board, you will also have the chance to learn about the fascinating creatures you may encounter.
Alternatively, if you prefer a more tranquil cruise, check out Brunswick River: Sunset Eco Rainforest River Cruise starting at $95 per person. This sunset cruise winds its way down the Brunswick River and offers incredible opportunities for birdwatching. Kick back, relax and enjoy the free on-board tapas.
3. Sea turtle snorkelling
Sea turtles are majestic creatures. Seeing one together up close, floating through these beautiful underwater worlds, is something neither of you will forget. Byron Bay Dive Centre offers a range of sea turtle snorkel tours departing from the dive store in Byron Bay. Starting at $110, you will be provided with full equipment hire, a boat ride out to Julian Rocks and transport to and from the dive store. There is also an option to hire a camera so that you can capture the moment!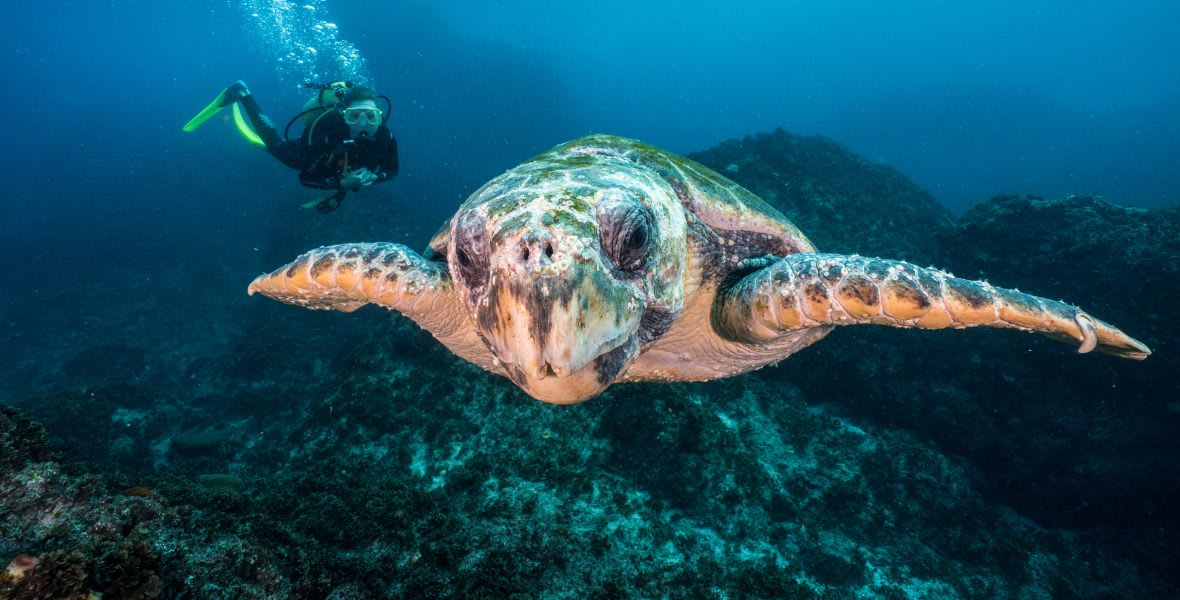 Image Source: Destination NSW Content Library
4. Enjoy fine dining
There are endless incredible food and wine experiences in New South Wales, and Byron Bay is no exception. Show your loved one how much you care with a night of wine and dining to impress. Byron Bay is full of fantastic options, but arguably some of the best in town with great outdoor dining options and views include:
Fig Tree Restaurant. Featuring fresh produce from the on-site gardens and orchards, Fig Tree Restaurant is farm-to-table dining at its finest.
Azure Bar and Grill. Delight your taste buds as you create new memories in this ever-evolving al fresco dining experience. Azure Bar and Grill is not to be missed!
Eclair At The Bay. If you are searching for a dessert place, don't miss a stop by Eclair At The Bay. This little specialty dessert shop features a range of unique flavoured eclairs from salted caramel to cappuccino … talk about yum! There is something for everyone.
Grabbing a meal from one of these incredible restaurants or a bite from one of the local Byron Bay cafes is a must-do when it comes to things to do in Byron Bay, Australia.
5. Take a hot air balloon ride
Riding in a hot air balloon is a once-in-a-lifetime experience, especially over such a beautiful area as Byron Bay, NSW. As Australia's most easterly point, you can be one of the first lucky few to see the sun rise over the Australian mainland. Byron Bay Ballooning and Balloon Aloft Byron Bay are two local companies that offer ballooning rides. Starting at $289 per person, these rides include a sunrise balloon flight and a delicious breakfast at Three Blue Ducks at The Farm.
6. Visit Cape Byron Lighthouse
Cape Byron Lighthouse is Australia's most easterly point and offers spectacular views of this region. The parking lot can get quite busy, so instead, park up in town and take a romantic walk together to the lighthouse. Be sure to pack your camera - it's a stunning spot to grab a picture together.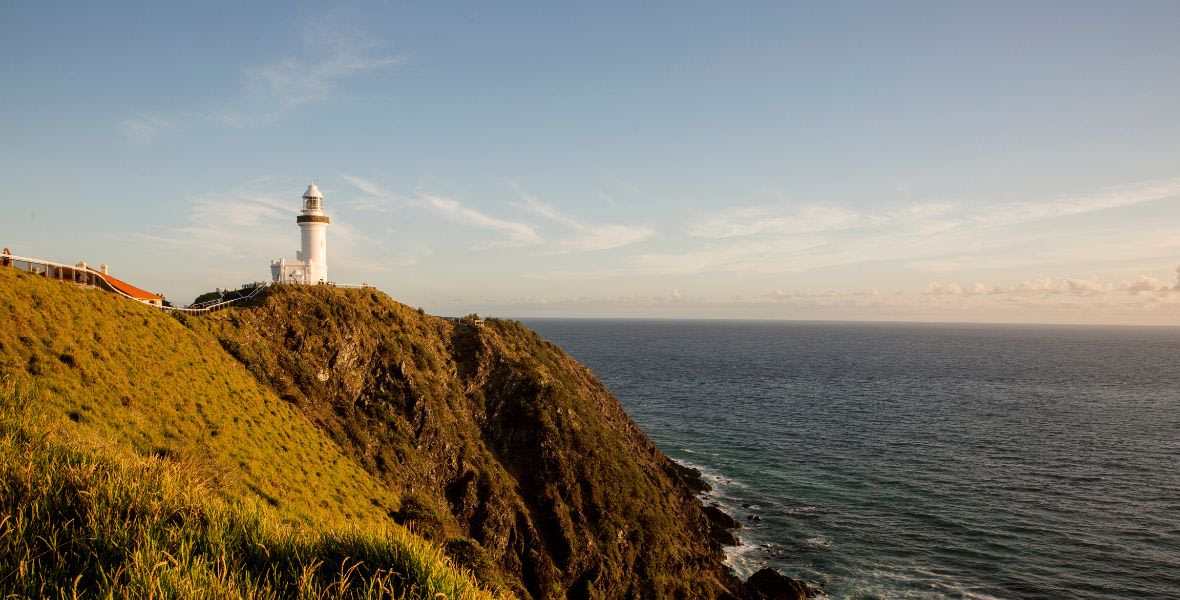 Image Source: Destination NSW Content Library
7. Stand-up paddle boarding
Stand-up paddle boarding is a fun way to get out on the water together, all while staying active and enjoying the incredible views of the area. Byron Bay Stand Up Paddle offers daily tours starting at $75 per person. Tours include equipment hire, guide and an introductory lesson for first-timers!
8. Whale watching
The east coast of Australia is famous for being a prime whale migratory route and a great place for whale watching. Imagine bobbing in the ocean, looking out at the clear blue waters only to see a whale breach. Who better to share this incredible moment than your partner?
There are two major operators in town: Whale Watching Byron Bay and Blue Bay Whale Watching Byron Bay. Starting from $119 you will have the chance to get up close with whales, dolphins and other marine life.
9. Try surfing together
If you're looking for something a little more adventurous to do together instead of paddle boarding, why not give surfing a go. Byron Bay is famous for its surfing and even more so for its safe, learner-friendly waves at Clarkes Beach. There are a few local surf schools, including Let's Go Surfing Byron Bay and Style Surf Byron Bay. Starting at just $70 per person for a small group lesson, or $200 for a two-hour private lesson, you will be sure to get a taste for this sport. Who knows, it may inspire you to keep going once you're home and become your new favourite couple activity.
Finish up with a coffee from one of the great Byron Bay cafes and sit back by the beach, watching the locals rip up the waves.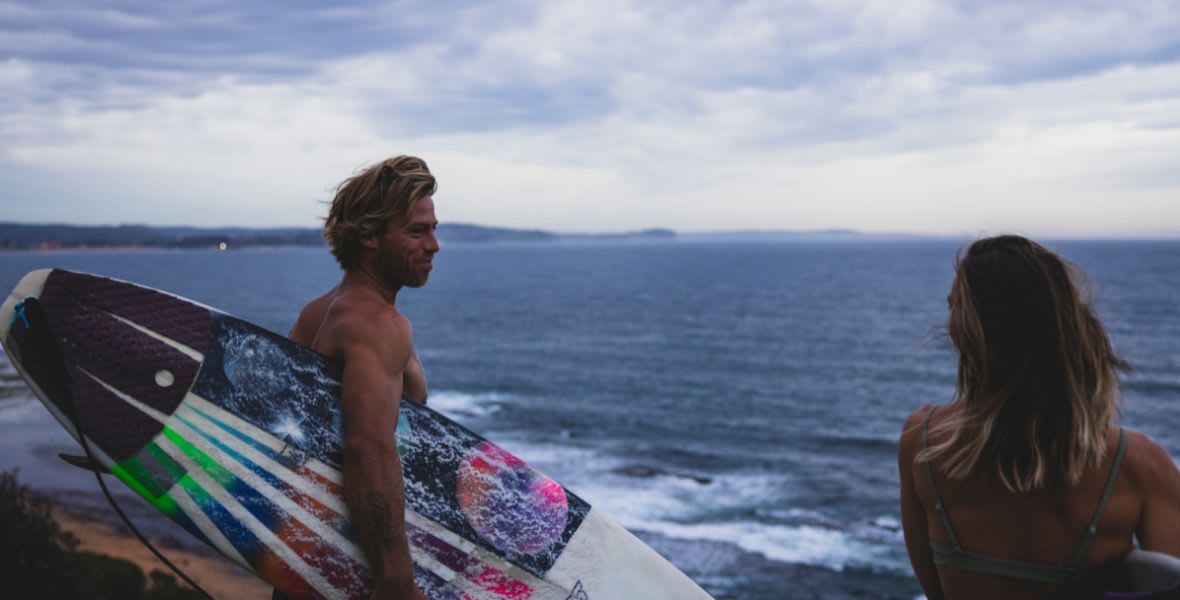 Image Source: Destination NSW Content Library
10. Ride horses along the beach
If surfing and walking on the beach don't quite tick your 'romantic' boxes, why not try riding a horse instead! Zephyr Horses offers small personalised horse tours along the beach, through subtropical woodlands and farmlands. For the ultimate romantic ride, book in for their sunset or sunrise forest to beach ride. Starting at $250 per person for two hours of riding, you will wander along a forested path before emerging onto the beach to witness a magical sunrise or sunset. If you are a more experienced rider, you will have the chance to trot and canter for parts of this ride. However, it is also incredibly beginner friendly. Simply sit back, relax and soak up the ambiance of the incredible surroundings.
11. Rent a sea kayak
Booking a sea kayak or taking a sea kayak tour is a unique way to get out on the water and tour this incredible marine park. It's a great option if you're not confident in doing surfing or stand-up paddle boarding, but don't want to miss the incredible wildlife waiting out to sea. Go Sea Byron Bay Kayak and Cape Byron Kayaks offer daily tours starting at $69 per person. These tours include kayak hire as well as any additional safety gear and warm gear such as wetsuits for the cooler months. Be sure to pack a hat and sunglasses, as it can get glary out on the water!
12. See glow worms
Settle into the darkness as your eyes adjust to the soft twinkling light of thousands of glow worms. Experience it all with your partner by your side with the Byron Glow Worms and Hinterland Forest Experience. This guided experience kicks off with a walk to a waterfall for a refreshing swim, followed by exploring the rainforest. Then you can enjoy an organic vegetarian meal as the last light begins to fall. Finally, finish off the adventure by exploring the glow worm caves. Lasting over six hours, for only $98 per person - this is a must do hinterland, NSW experience.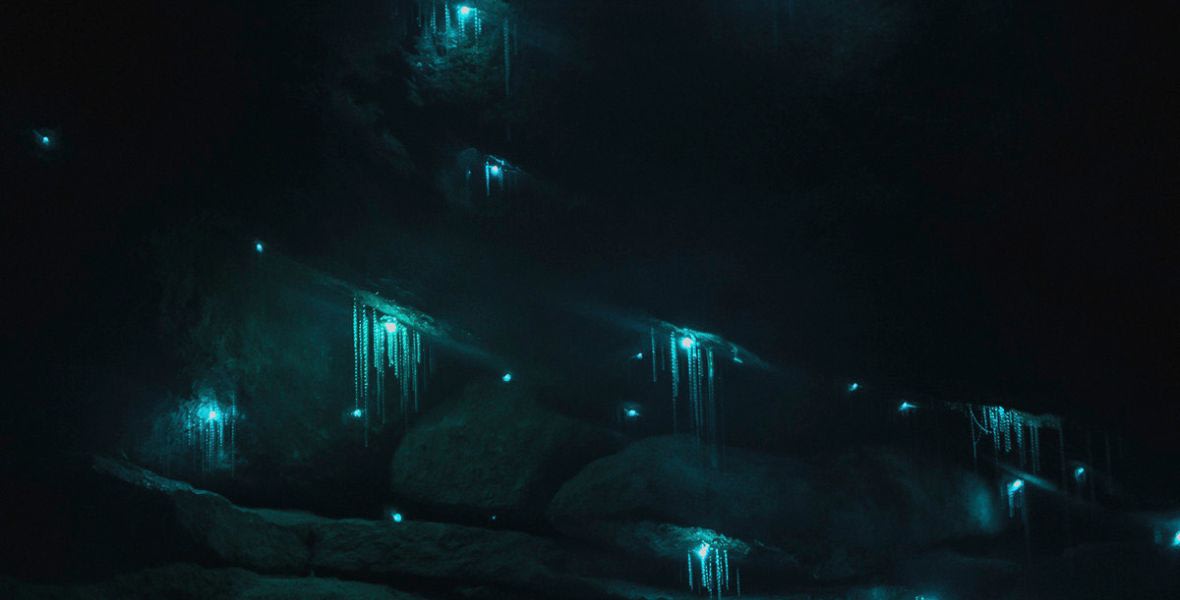 Image Source: Destination NSW Content Library
Ready for some Byron Bay romance?
Byron Bay is rich with incredible food, wildlife experiences and stunning natural attractions. From riding horses and swimming with turtles, to fine dining experiences and lighthouse lookouts. Byron Bay delivers some of the most romantic experiences perfect for sharing with your partner.
Ready for some Byron Bay romance? Book your maui campervan online today. For more tips on choosing the right motorhome for your upcoming getaway, what's included in your hire, what to pack and more, check out the blog.