---
Sitting in the centre of Australia, with the Southern Ocean to the right, South Australia offers spectacular landmarks and scenery, perfect for exploring by motorhome. From Adelaide, head south to discover world-class wine country and sample food that compares with some of the best in the world. If you're after a more rugged escape, head into the Outback and discover true adventure. For a coastal holiday escape, follow the coast and embrace the laidback lifestyle of these stunning spots.
Travelling by motorhome is the best way to drive throughout South Australia. With road trips tailored to all kinds of travellers, no matter what you're into, you are sure to find one of your new favourite destinations.
Hire a fully self-contained motorhome from maui Adelaide, with everything you need for an unscripted holiday experience in South Australia.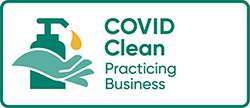 Adelaide Branch Info
1 May 2022 - 31 August 2022
Monday: 9am - 3:30pm
Tuesday: 9am - 3:30pm
Wednesday: 9am - 3:30pm
Thursday: 9am - 3:30pm
Friday: 9am - 3:30pm
Saturday: 9am - 3:30pm
Sunday: Closed
1 September 2022 - 31 March 2023
Monday: 9am - 3:30pm
Tuesday: 9am - 3:30pm
Wednesday: 9am - 3:30pm
Thursday: 9am - 3:30pm
Friday: 9am - 3:30pm
Saturday: 9am - 3:30pm
Sunday: Open to meet customers with pre-confirmed bookings at pre-arranged pick-up time slots
Note: All Australian branches are closed on Good Friday (15 April), Christmas Day (25 December), New Year's Day (1 January) and Australia Day (26 January).
After-hours drop-off is available upon request (for those who have purchased the Liability Reduction Option or Inclusive Pack - please contact our Booking Hosts on 1800 827 821 (+61 2 6698 4031) to arrange.
Vehicles must be collected/returned at least one hour before closing time.
The branch is only a 5-10 minute walk from the airport. It is accessible by bus or taxi; there are no transfers available from the airport/city.
Parking is available at the Adelaide Airport Long Term Parking, only 2.5km from our branch.
Whether this is the first time you've taken a campervan journey or you're a regular to hiring motorhomes, our expert team will be on hand to answer any questions you have before heading out on the road.
You can purchase our Express Return Pack – which means at the end of your hire, you don't need to fill up the gas bottle or fuel tank (not available from 1st April 2023). And if you've also purchased the Liability Reduction Option or Inclusive Pack, take advantage of our express key return service and just drop the keys off at the dedicated desk and set off on your way.
Where pick-up originates or returns to Adelaide from another location, a one-way fee of AU$165 will apply. From 1st April 2023, the one-way fee is AU$185.
A $100 AUD surcharge will apply to all campervan rentals picking up and/or dropping off in Adelaide on;
Easter Monday
ANZAC Day
Queen's Birthday, Adelaide
Labour Day, Adelaide
Adelaide Cup
Boxing Day
From 1st April 2023, this surcharge will increase to $115 AUD.
Refer to the Rental Agreement for exact dates.
To help you prepare for pick-up, make sure you have:
Vehicles must be collected/returned at least one hour before closing time.
The Adelaide maui branch is equipped with everything you need to start and end your trip in the best way possible.
Toilets
Free unlimited WiFi
Power outlets for charging your devices
Filtered drinking water
Local staff on hand to give suggestions and tips on great places to go and things to see
Luggage storage
Motorhome Hire Adelaide
maui Adelaide are the motorhome hire experts in South Australia. Collect your motorhome in Adelaide and get out on the open road to explore the highlights of this incredible state.
Why travel with maui motorhomes
Maui leads the way in premium motorhomes for Australia; with modern vehicles, panoramic views, plenty of storage and all the luxuries for a fully equipped holiday. Don't miss your chance to see Australia like never before, in a maui Motorhome.
Popular Roadtrips in Adelaide
maui Adelaide are experts for campervan hire in Adelaide. Collect your camper from our friendly staff and get out on the open road to explore the natural wonders of this amazing place.
---

Whoops, it seems like we haven't got any Popular Routes
Please try a different combination or click below to reset your search
Things to do in Adelaide
Adelaide is a great destination for motorhome enthusiasts as there is room to spread out and enjoy all that the city has to offer. For a full list of the top things to do in and around Adelaide, check out our blog. The highlights are below:
Adelaide is the perfect place to explore by campervan. With so many regions within this incredibly diverse state, you will be spoilt for choice when looking for a place to spend the night.
If you are staying at any BIG4, Discovery Parks, or G'Day Holiday Parks, don't forget that you can get a 10% discount on your stay when you check in with a maui campervan hire. Check out our accommodation guide for more information.
We recommend downloading thl Roadtrip app (Powered by Campermate) before you hit the road. The ultimate travel companion; the thl Roadtrip app provides everything you need to help find places to stay and play across Australia, including the closest campgrounds for campervans on your route.
Adelaide experiences mild winters and warm summers. Adelaide is the driest of all Australian capitals, and it enjoys the lowest humidity.
Summer in Adelaide (December – February)
During summer, average temperatures range from 16 - 29 degrees and rainfall is not frequent. Occasionally temperatures soar to 40 degrees.
Autumn in Adelaide (March - May)
In autumn, temperatures average between 12-22 degrees with very little rainfall. The countryside and city are enveloped in a red, golden hue.
Winter in Adelaide (June – August)
Winter in Adelaide is the wettest time of the year. Average temperatures drop between 8 - 16 degrees and frosts are common, especially in the nearby Adelaide Hills.
Spring in Adelaide (September – November)
Spring in Adelaide sees the weather warm up with average temperatures between 11 - 22 degrees. Rainfall is low in this season but evenings can bring brisk temperatures.
Adelaide's events calendar is full of incredible celebrations all year round – there is bound to be something happening in the city when you are visiting. For a full view of Adelaide's calendar check out the cities website.