---
The vibrant city of Hobart is the perfect place to begin your motorhome trip through Tasmania. Home to a dynamic culinary scene, lively art, and an abundance of incredible natural wonders, Hobart has something for all kinds of travellers.
Tasmania is home to 5 distinct regions, each with new and different things waiting to be discovered. From Launceston and its heritage estates, the legendary East Coast, perfect for a cruise down the coast, and the West Coast, full of iconic national parks.
The best part about travelling in Tasmania is that everything is so close together, making it the perfect destination for a motorhome escape. Read on for some more ideas to plan your trip starting in Hobart.
Hire a fully self-contained motorhome with everything you need for an unscripted holiday experience in Tasmania.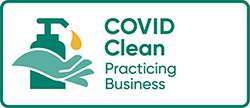 Hobart Branch Information
Motorhome Hire Hobart
You'll be pushed hard to find somewhere as beautiful and varied as the island state of Tasmania. maui Hobart is perfect for campervan hire in this glorious state. Collect your camper from our Hobart depot and hit the road, once you start exploring, you'll realise how extraordinary this place truly is.
Why travel with maui motorhomes
Maui leads the way in premium motorhomes for Australia; with modern vehicles, panoramic views, plenty of storage and all the luxuries for a fully equipped holiday. Don't miss your chance to see Australia like never before, in a maui Motorhome.
Popular Roadtrips from Hobart
See Tasmania at its very best. Discover the incredible natural wonders spread throughout this island state. Experience close encounters with friendly wildlife and take in the local culture of the region. Start your adventure in Hobart with one of our epic itineraries.
---

Whoops, it seems like we haven't got any Popular Routes
Please try a different combination or click below to reset your search
Hobart Things To Do
Nature is what Tasmania does best. With 19 national parks scattered throughout the state, from quiet beaches, bush walks, towering mountains, curious wildlife and an abundance of flora and fauna - Tasmania's national parks are a nature lover's paradise. As well as Freycinet, Cradle Mountain, and the Tasman Peninsula, there are even more incredible and notable national parks to explore on your Tasmania Road trip.
Maria Island National Park
A wildlife sanctuary and off-shore retreat, Maria Island is a must-see spot for anyone travelling to Hobart and Tasmania. Located off the east coast of Tasmania, and only accessible by ferry, Maria Island is the perfect spot for a day trip. Spend your time here exploring the many walks through buildings and ghost towns, before discovering the peaceful shoreline and its wealth of tidal zone marine life.
Mount Field National Park
Just over an hour out of Hobart lies Mount Field National Park. As Tasmania's first national park, and one of the most accessible in the state, Mount Field is not one to miss! With stunning views, great walks, and abundant wildlife, Mount Field is a popular spot for all kinds of nature lovers and travellers.
Ben Lomond National Park
Although an all-year-round park, Ben Lomond truly shines in winter. Home to one of Tasmania's two ski fields, snow sports enthusiasts can spend their time here skiing the slopes of their majestic mountain. If you are visiting after the snow melts, be inspired by the beauty of the rocks set against incredible views. There are great walks and rock-climbing experiences to better acquaint you with this off-the-beaten-track gem.
Tasmania is one of the easiest places to explore by campervan. With over 50 caravan parks around the state, you are sure to have a true wilderness experience on or off the beaten track! Check out a full list of the best campervan locations in Tasmania here
If you are staying at any BIG4, Discovery Parks or G'Day Holiday Parks, don't forget that you can get a 10% discount on your stay when you check in with a maui campervan hire. Check out our accommodation guide for more information.
We recommend downloading thl Roadtrip app (Powered by Campermate) before you hit the road. The ultimate travel companion; the thl Roadtrip app provides everything you need to help find places to stay and play across Australia, including the closest campgrounds for campervans on your route.
Hobart is Australia's smallest capital city, and it sure punches above its weight when it comes to striking natural beauty, the culinary scene and cultural attractions. Check out our list of things to do in Hobart:
Hobart experiences four very distinct seasons, each with its own beauty. Winter is great for a cold escape, relax indoors by a fire or explore winter storms beachfront, whereas Autumn is a great time to visit for foodies.
Summer in Hobart (December – February)
Summer time in Tasmania is the season of festivals and the busiest time of the year. During summer in Hobart, average temperatures range from 11-21 degrees. January and February are also the driest, and beaches are perfect for swimming!
Autumn in Hobart (March-May)
Autumn has many calm, sunny days, with average temperatures between 9-17 degrees. The city is cloaked in deep red and yellow hues as the trees begin to change. Autumn is one of the best times of year to tour and explore by foot. The days are calm and sunny and the nights are cool, with an abundance of autumn colours taking over.
Winter in Hobart (June – August)
During winter, Tasmania feels the southerly winds blowing from the Antarctic and experiences some of the coolest temperatures in Australia. Mount Wellington is dotted in snow and average daily temperatures range between 5-12 degrees. Nights get chilly with temperatures dropping as low as 3 degrees.
Spring in Hobart (September – November)
Spring brings the return of long, warm days contrasted with fresh cool nights. The gardens are in bloom and the rivers are abundant with trout. During Spring, temperatures range from 8-17 degrees. This is the wettest season of the year.
Looking for something to do in Hobart? This destination is an epic place to explore, whether you're parked up here or just passing through. Check out our list below and immerse yourself in the different experiences on offer in Hobart and further throughout Tasmania.