---
Cairns is one of Australia's well-kept gems, all thanks to its remote location, tropical weather, and proximity to the Great Barrier Reef – the world's largest living ecosystem.
Kick-off your epic Queensland road trip by cruising the coast and heading to the iconic tropical north. The gateway to Great Barrier Reef and Wet Tropics World Heritage Rainforest, Cairns is host to brilliant cafes, bustling markets, and an abundance of spectacular beaches to visit for some rest and relaxation or fix of adrenaline. Or, head further afield to explore the red sands of the Australian Outback.
Home to 13 spectacular regions, cruise your way through Queensland and take in the amazing sights, develop a connection to the strong culture, and find some local secrets on the way. Hire a fully self-contained motorhome from maui Cairns with everything you need for an unscripted holiday experience in Queensland.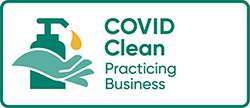 Cairns Branch Information
01 March 2023 – 31 August 2023
Monday: 9:00am – 3:30pm
Tuesday: 9:00am – 3:30pm
Wednesday: 9:00am – 3:30pm
Thursday: 9:00am – 3:30pm
Friday: 9:00am – 3:30pm
Saturday: 9:00am – 3:30pm
Sunday: Open to meet customers with pre-confirmed bookings at pre-arranged pick-up time slots
1 September 2023 – 31 March 2024
Monday: 9:00am – 3:30pm
Tuesday: 9:00am – 3:30pm
Wednesday: 9:00am – 3:30pm
Thursday: 9:00am – 3:30pm
Friday: 9:00am – 3:30pm
Saturday: 9:00am – 3:30pm
Sunday: Closed
Note: All branches are closed on Christmas Day (25 Dec), Good Friday (7 April 2023, 29 Mar 2024), Australia Day Observed Holiday (26 Jan).
After-hours drop-off is available upon request (for those who have purchased the Liability Reduction Option or Inclusive Pack and 4WD Max Cover for 4WDs) - please contact our Booking Hosts on 1300 738 087 (+61 2 6698 4031) to arrange.
The branch is accessible by bus or taxi. Parking may be available onsite by pre-arrangement. Contact the branch team on +61 7 4032 2611 to arrange prior to your arrival.
Whether this is the first time you've taken a campervan journey or you're a regular to hiring motorhomes, our expert team will be on hand to answer any questions you have before heading out on the road.
You can purchase our Express Return Pack – which means at the end of your hire, you don't need to fill up the gas bottle or fuel tank (not available from 1st April 2023). And if you've also purchased the Liability Reduction Option or Inclusive Pack, take advantage of our express key return service and just drop the keys off at the dedicated desk and set off on your way.
Where pick-up originates or returns to Cairns from another location, a one-way fee of AU$165 will apply. From 1st April 2023, the one-way fee is AU$185.
A $100 AUD surcharge will apply to all campervan rentals picking up and/or dropping off in Cairns on;
Easter Monday
ANZAC Day
Labour Day
Queen's Birthday
Boxing Day
From 1st April 2023, this surcharge will increase to $115 AUD.
Refer to the Rental Agreement for exact dates.
To help you prepare for pick-up, make sure you have:
Vehicles must be collected/returned at least one hour before closing time.
The Cairns maui branch is equipped with everything you need to start and end your trip in the best way possible.
Toilets
Shower
Free unlimited WiFi
Power outlets for charging your devices
Filtered drinking water
Local staff on hand to give suggestions and tips on great places to go and things to see
Luggage storage
Motorhome Hire Cairns
Maui motorhomes Cairns will make sure you have everything you need for your motorhome adventure through the tropical state of Queensland.
Why travel with maui motorhomes
Maui leads the way in premium motorhomes for Australia; with modern vehicles, panoramic views, plenty of storage and all the luxuries for a fully equipped holiday. Don't miss your chance to see Australia like never before, in a maui Motorhome.
Popular Roadtrips in Cairns
---

Whoops, it seems like we haven't got any Popular Routes
Please try a different combination or click below to reset your search
Things to do in Cairns
Whether you're snorkelling through colourful coral or diving into a waterfall, there is an abundance of activities to embrace the tropical climate of Cairns. Check out our list of the top things to do in this sunny spot, with activities suited to all appetites of adventure.
Kuranda
Kuranda village is surrounded by the world's oldest living tropical rainforest. Home to a vibrant arts and craft culture, as well as majestic scenery, Kuranda makes for a perfect day trip from Cairns. Be sure to embrace the cool, tropical climate with a rainforest walk along the Barron River before heading into town and discovering local Aboriginal art at a gallery or sampling some of the area's best restaurants.
Great Barrier Reef
The 2,300km Great Barrier Reef is the largest coral reef system in the world. Home to incredibly diverse marine life, taking on the most vivid colours, the Great Barrier Reef is perfect for adventure and relaxation. Explore the Whitsunday Islands, trek the Daintree Rainforest, or embrace the laid-back vibe on a luxurious tropical beach. The Great Barrier Reef has the adventure to cater to every kind of traveller.
Cairns is the gateway to exploring the icons of Queensland like the Great Barrier Reef and the Wet Tropics. We advise spending your first day of the trip exploring all Cairns has to offer and spending the night here. We know how exciting it can be looking down the barrel of an adventure-packed road trip, but it's important to ensure you are as rested as possible, especially when spending days driving for long periods. Cairns is packed with epic camping spots and caravan parks, making it easy to find your accommodation for each night of the trip and waking up to a new view every day.
If you are staying at any BIG4, G'Day Holiday Parks, or Discovery Parks, don't forget that you can get a 10% discount on your stay when you check in with a maui camper! Check out our accommodation guide for more information.
We recommend downloading thl Roadtrip app (Powered by Campermate) before you hit the road. The ultimate travel companion; the thl Roadtrip app provides everything you need to help find places to stay and play across Australia, including the closest campgrounds for campervans on your route.
Summer in Cairns (December – February)
During summer, average temperatures range from 23 - 31 degrees. The wet season begins in December and most of the annual rainfall occurs in the summer months.
Autumn in Cairns (March - May)
Autumn in Cairns is still very warm, with temperatures averaging between 21 - 29 degrees. Rain stops in April; however, winds can stick around until August.
Winter in Cairns (June – August)
Winter in Cairns brings slightly cooler temperatures, and lower humidity, making it the most popular season for tourists. Temperatures fall between 17 - 26 degrees.
Spring in Cairns (September – November)
In Spring, temperatures fall between 20 - 29 degrees. This marks the end of the dry season and humidity starts to build for the beginning of wet season in December. In November the reef comes to life with coral spawning.
The Cairns Indigenous Art Fair takes place on the Cairns Esplanade every July. This event shines a spotlight on emerging and well-established visual artists.
Every year the Cairns Show takes place to showcase historical displays, performing artists, farm and local produce exhibitions and plenty of opportunities for entertainment for all ages!
Carnival on Collins is an annual event that takes place every September. A great place to spend a family day of fun, exploring market stalls, live entertainment and more.