Join thousands of RV travellers
Sign up for our Go By Camper newsletter to receive inspirational travel content and awesome deals, and we'll send you a copy of our Ultimate RV guide!
Thanks
Please confirm subscription in your email.
Discovery Parks & Top Parks
Discovery Parks and Top Parks is Australia's largest network of holiday parks. As a trusted partner of their G'DAY Rewards programme, maui customers will receive a 10% discount (for up to $50) at over 270 Discovery Parks & Top Parks in the most popular and sensational holiday destinations across the country. To book, contact the Discovery Park or Top Park directly and show your maui key tag on arrival at you park of choice. To find complete details about each of the holiday park locations across the country click on the logo above.
BIG4 Holiday Parks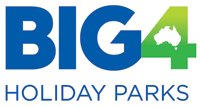 BIG4 is the premier Australian holiday parks and campground group. They have 170 holiday parks located throughout the country, each offering a complete range of facilities, providing convenience for your stay so all you have to do is relax. Each BIG4 park offers a unique experience, so while the facilities may vary from park to park, the common aim of Big4 is to ensure that you are provided with the comfort and convenience you need to really enjoy your holiday. For people travelling in a maui motorhome, powered sites are most suitable. Situated in idyllic spots where you can relax or make new friends with fellow travellers, BIG4 owners and operators always offer a friendly welcome and are local experts so they can assist you with any local information you require. All maui customers receive a 10% discount on all BIG4 Holiday Park bookings. For more details click on the logo above.
So whether you want to stay near the seaside, countryside or wineries, there are accommodation options for everyone. To find the closest campsites to you while on the road, and to plan ahead, we recommend you download the thl Roadtrip app. Download on iTunes here, or Google Play here.

As a helpful hint, we find that many people like to stay in a hotel close to the maui branch on the first night they arrive in Australia. Particularly after a long flight, it's a good idea to start your journey refreshed and not driving while being jet-lagged. Also it's a good idea to book your first and last night's stay, especially over the peak season of Christmas until the end of February.