---
Please note: Our Brisbane branch has moved to 733 Nudgee Road, Northgate, QLD, 4013
The sunny city of Brisbane couldn't be a better place to begin your Queensland motorhome escape. With 13 incredible regions to be explored, each one packed with unique charm and character, there is something for every kind of traveller in Queensland.
Take the road inland and be surrounded by rainforests, explore waterfalls and discover the red sands of the outback, or cruise along the coast and take in the views of The Whitsundays, the Great Barrier Reef, and the charming coastal towns that are dotted along the roads in between. Travelling by motorhome really is the perfect way to see all the highlights of Brisbane and beyond.
Hire a fully self-contained motorhome with everything you need for an unscripted holiday experience in Queensland.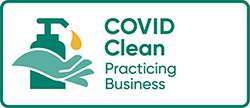 Brisbane Branch Information
Motorhome Hire Brisbane
Our innovative maui motorhomes bring you closer to nature by maximising windows and indoor-outdoor flow. Collect your camper in Brisbane and get out on the open road to explore this subtropical paradise!
Why travel with maui motorhomes
Maui leads the way in premium motorhomes for Australia; with modern vehicles, panoramic views, plenty of storage and all the luxuries for a fully equipped holiday. Don't miss your chance to see Australia like never before, in a maui Motorhome.
Popular Roadtrips from Brisbane
Queensland has something for everyone. From the legendary east coast and the Sunshine Coast to the holiday shores of the Whitsunday Islands, and the balmy tropical north and the Great Barrier Reef. Explore from Brisbane with these great itineraries.
---

Whoops, it seems like we haven't got any Popular Routes
Please try a different combination or click below to reset your search
Brisbane Things To Do
Surrounding Brisbane is an abundance of natural beauty, completely free to explore. From heritage-listed rainforests to sand islands and bushland, the scenery around Brisbane is so diverse that every day spent exploring will provide you with something new. Whatever you are wanting to find, connect with nature at one of these national or state parks around Brisbane.
Moogerah Peaks National Park
Located just a 90-minute drive south-west of Brisbane, Moogerah Peaks National Park is home to an interesting landscape of volcano peaks and the incredible lake Moogerah. Visit this spot and enjoy a hike through the forest before spending the night camping at Mount French.
Lamington National Park
Home to lush rainforests, ancient trees, and incredible views, Lamington National Park is an incredible setting for your exploration of Yugambeh country. Discover the Gondwana Rainforests – a World Heritage area. Choose one of the many walks and find the striking Elabana or Chalahn Falls..
Mt Barney National Park
Home to an abundance of rare animals and plant species, Mt Barney National Park includes the remains of the ancient Focal Peak Shield Volcano that erupted 24 million years ago. Visitors can discover the changing vegetation at some of the highest peaks in South East Queensland. The trails at this park require a moderate level of fitness.
Beautiful Brisbane is the perfect gateway to begin your adventure in Queensland. We recommend spending your first day exploring Brisbane and spending the night there. We know you're itching to get out on the road but it is important to be well-rested when spending days driving for long amounts of time. The sunshine state is packed with camping and caravan parks, making it easy to spend each night of your trip waking up to a different scene of nature's doorstep. Check out our full list of the best holiday parks to stay at in Queensland.
If you are staying at any BIG4 or G'Day Holiday Parks, don't forget that you can get a 10% discount on your stay when you check in with a maui camper! Check out our accommodation guide for more information.
We recommend downloading thl Roadtrip app (powered by Campermate) before you hit the road. The ultimate travel companion; the thl Roadtrip app provides everything you need to help find places to stay and play across Australia, including the closest campgrounds for campervans on your route.
In Brisbane, most of the year is filled with sunny days and there is an abundance of things to do to make the most of the incredible weather. Brisbane is the perfect place to relax, recharge and get outdoors to connect with nature. Check out our highlights of the top things to do in Brisbane, for the full list visit Queensland's website.
Brisbane's climate is a subtropical bliss, with warm sunshine throughout the year. With an average high temperature of 26 degrees and a low of 16, and more than 300 days of sunshine a year, Brisbane's climate is perfect for exploring the great outdoors. We recommend visiting Brisbane between May and October, this timing avoids the summer humidity and rainfall. Because Brisbane is so sunny all year round, it's important to make sure you always wear a hat, sunscreen, and glasses to stay protected, even on cloudy days.
Summer in Brisbane (December – February)
During summer, average temperatures range from 21-30 degrees and the city has its highest rainfall, which can mean it brings thunderstorms and the occasional flood with it.
Autumn in Brisbane (March-May)
Autumn waves the end of the hot summer, average temperatures drop between 15-25 degrees, and the climate becomes less humid with less summer rain.
Winter in Brisbane (June – August)
Winter in Brisbane is generally dry with mild temperatures ranging between 11-21 degrees. Mornings can be crisp but evenings rarely get cooler than 9 degrees.
Spring in Brisbane (September – November)
Spring in Brisbane is similar to Autumn, with average temperatures between 15-25 degrees. Warm sunny days are balanced with cool sea breezes.
Brisbane's subtropical climate offers the perfect setting to immerse yourself in the array of different experiences on offer through Brisbane's events.