---
If you're searching for a motorhome adventure in a destination that is unspoiled and full of adventure, Western Australia is the place for you. Covering a third of Australia's landmass, you will be spoilt for choice with incredible scenery and diversity no matter where the road takes you. Travel from the tropical city of Broome as you explore red dirt, aqua ocean, pearl boutiques, and laid-back breweries as well as an abundance of world-class, action-packed activities.
Broome is the perfect tropical getaway and the gateway to the wild Kimberley. No matter which road you take in Broome, you're bound to find some hidden gems around every bend you take.
Hire a fully self-contained motorhome from Broome, with everything you need for an unscripted holiday experience in Western Australia.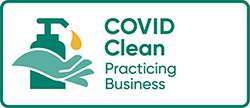 Broome Branch Information
1 April 2023 - 30 November 2024
Monday: 9am - 3:30pm
Tuesday: 9am - 3:30pm
Wednesday: 9am - 3:30pm
Thursday: 9am - 3:30pm
Friday: 9am - 3:30pm
Saturday: 9am - 3:30pm
Sunday: Open to meet customers with pre-confirmed bookings at pre-arranged
1 December 2023 - 31 March 2024
Note: All branches are closed on Christmas Day (25 Dec), Good Friday (7 April 2023, 29 Mar 2024), Australia Day Observed Holiday (26 Jan).
Vehicles must be collected/returned at least one hour before closing time.
The Broome Branch is approximately 2.9 kilometres from the Airport and 2.2 kilometres from the City. It is accessible by taxi or uber; transfers are not available to/from the airport/city.
There is no customer parking available inside the grounds of our branch, but there is secure parking available at Roebuck Smash Repairs, 30 Pembroke Rd, Broome (260m from the branch).
Whether this is the first time you've taken a campervan journey or you're a regular to hiring motorhomes, our expert team will be on hand to answer any questions you have before heading out on the road.
You can purchase the Liability Reduction Option or Inclusive Pack, take advantage of our express key return service and just drop the keys off at the dedicated desk and set off on your way.
A location fee of AU$835 applies for hires picking up or dropping off in Broome.
Where pick-up originates or returns to Broome from another location, a one-way fee of AU$280 will apply.
A $115 AUD surcharge will apply to all campervan rentals picking up and/or dropping off in Broome on;
Easter Monday
ANZAC Day
Western Australia Day
Queen's Birthday, Broome
Refer to the Rental Agreement for exact dates.
To help you prepare for pick-up, make sure you have:
Vehicles must be collected/returned at least one hour before closing time.
The Broome maui branch is equipped with everything you need to start and end your trip in the best way possible.
Toilets
Free unlimited WiFi
Power outlets for charging your devices
Filtered drinking water
Tea/coffee making facilities
Local staff on hand to give suggestions and tips on great places to go and things to see
Luggage storage
Motorhome Hire Broome
At maui we have campervans to suit every adventure. Find the best campervan for your needs from our wide range for hire in Broome. Our friendly team of experts are on hand should you need any help making the right choice.
Why travel with maui motorhomes
Maui leads the way in premium motorhomes for Australia; with modern vehicles, panoramic views, plenty of storage and all the luxuries for a fully equipped holiday. Don't miss your chance to see Australia like never before, in a maui Motorhome.
Popular Roadtrips in Broome
Start your maui engines and be amazed at the dramatic scenery as the red rocks of the Kimberley region meet the Indian Ocean.
Things to do in Broome
Cable Beach
The world-famous Cable Beach is a must-see destination on any road trip through Western Australia. With 22 kilometres of white sand and crystal-clear turquoise waters, this is not one to miss. Watch an incredible sunset go down and tick off a tropical experience as you ride a camel across the beach.
The Kimberley
An ancient landscape covering hundreds of thousands of square kilometres, the Kimberley is one of the world's most precious wilderness regions. Spread over Australia's entire north-western corner, this is one of the last wilderness frontiers in the world. Home to an abundance of wildlife, majestic canyons, freshwater swimming holes and several outback stations.
Dampier Peninsula
The gateway to the Kimberley Coast, a visit to the Damper Peninsula will provide you with a journey taken by the local people for thousands of years. Connect with the past and unlock the secrets of this ancient place and culture. The local Bardi and Nyul Nyul people can teach you about ancient methods of hunting, gathering, bush medicine, fishing and crabbing as well as storytelling.
Karijini National Park
Set in the heart of Western Australia's Pilbara region, Karijini National Park is the second largest national park in the state. Explore ancient gorges, some of the oldest rocks on the planet, crystal clear and cascading waterfalls. Spend an evening here camping under an outback sky and spend some time discovering the network of walking trails that will take you through some of the most beautiful scenes in Australia.
Tunnel Creek National Park
Dimalurru (Tunnel Creek) National Park is home to the oldest cave system in Western Australia. Part of the same ancient Devonian reef system as Windjana Gorge and Danggu Geike Gorge, the cave has been carved by the waters of Tunnel Creek. Walk 750 metres into the tunnel and admire the beautiful stalactite and stalagmite formations. To experience the cave, make sure you wear old sneakers and be prepared to get wet. Visiting the cave system with a cultural guide will help you gain insight into the spiritual significance of the area, especially to the local Bunuba people.
Broome is an epic place to explore, even by 2WD! With caravan parks all over, located in scenic spots, you will be spoilt for choice when choosing somewhere to park up for the night.
If you are staying at any BIG4, Discovery Parks or G'Day Holiday Parks, don't forget that you can get a 10% discount on your stay when you check in with a maui campervan hire. Check out our accommodation guide for more information.
We recommend downloading thl Roadtrip app (Powered by Campermate) before you hit the road. The ultimate travel companion; the thl Roadtrip app provides everything you need to help find places to stay and play across Australia, including the closest campgrounds for campervans on your route.
Broome is home to a tropical climate, defined by a wet season and a dry season.
The wet season (November – April)
During the wet season, Broome experiences heavy, short downpours of rain that usually take place in the afternoons or late evenings. Average temperatures range from 5 - 34 degrees, it is a humid time of year. November is the hottest month of the year with high levels of humidity. Between January and March it is monsoon season, which brings rain, possible cyclones and flooding. The average rainfall during this time is 464mm and spectacular lightning displays and thunderstorms are common.
The dry season (May – October)
During the dry season Broome experiences warm days and clear blue skies with temperatures falling between 17 - 30 degrees. The dry season is less humid, and nights are cool. Rain is uncommon at this time of year. Between mid-June and mid-August is the most popular time of year to visit Broome as all roads and attractions are usually open.
Broome is home to a collection of fantastic local events. From regular events to annual exhibitions, check out Broome's epic calendar and see what's on when you're visiting.
The Broome Courthouse Markets are held in the stunning heritage listed gardens of the Broome Courthouse. Started over 25 years ago by a group of locals, they are now a major tourist attraction in Broome and host up to 115 creative stalls over the Dry Season.
The Mowanjum Aboriginal Centre and Culture Centre is a creative hub for the Worrorra, Ngarinyin and Wunumbal tribes who make up the Mowanjum community outside Derby. Taking place in July each year, the Mowanjum Festival is a celebration of culture under the stars. Enjoy a night of traditional song and dance, and the passing on of knowledge and culture.
Staircase to the Moon is a natural phenomenon that takes place when a full moon rises over the tidal flats of Roebuck Bay. Enjoy this phenomenon at the Staircase to the Moon markets at Town Beach and sample local produce, international food and handmade products as you listen to the sounds of local entertainers.