Join thousands of RV travellers
Sign up for our Go By Camper newsletter to receive inspirational travel content and awesome deals, and we'll send you a copy of our Ultimate RV guide!
Thanks
Please confirm subscription in your email.
Australian guide to motorhome accommodation
Australia has a thriving camping culture which is welcoming and well organised throughout the country. When you're travelling by campervan, there are plenty of different holiday parks and campsites to choose from.
We recommend staying at Discovery Parks, Top Parks, and the BIG4 Holiday Park network. Each offers powered camping sites and excellent campsite facilities in unique locations nationwide. That means not only will you enjoy maximum comfort, but you'll also be able to chat with staff who are local experts. They can share advice on the best things to do in Australia, offer great travel tips, and help you make the most of your Australian road trip.
Note, in peak season it's always worth pre-booking as sites fill up pretty quickly.
Let's take a closer look at some of the great campsites and holiday parks worth adding to your Australia road trip itinerary planner:
Discovery Parks & Top Parks
Discovery Parks and Top Parks is Australia's largest network of holiday parks. With 60 parks around Australia, you're sure to find one along your travel path. As a trusted partner of their G'DAY Rewards programme, maui customers will receive a 10% discount (for up to $50) at over 270 Discovery Parks and Top Parks in the most popular and sensational holiday destinations across the country.
To book, contact the Discovery Park or Top Park directly and show your maui key tag on arrival.
BIG4 Holiday Parks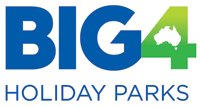 BIG4 Holiday Parks is Australia's premier holiday park and campground group. They have 170 holiday parks located throughout the country, each offering a complete range of campsite facilities. All you have to do is park up your campervan, relax, and enjoy your stay!
Each BIG4 park offers a unique experience. While the facilities may vary from park to park, the common aim of Big4 is to ensure you have the comfort and convenience you need to really enjoy your Australian road trip. For those travelling in a maui motorhome, powered camping sites are most suitable.
Each holiday park is situated in an idyllic spot where you can relax or make new friends with fellow travellers. BIG4 owners and operators always offer a friendly welcome and are local experts so they can offer great travel tips to help you explore Australia.
All maui customers receive a 10% discount on all BIG4 Holiday Park bookings.
Independent caravan parks
Australia is home to some fantastic independent caravan parks. Some of these are surrounded by stunning views, are in remote locations, and are home to some of the nicest locals you could hope to meet! Here are a few worth checking out:
First Sun Holiday Park: Byron Bay – NSW
This beautiful park is located right on the foreshore of Byron Bay's main beach. Enjoy amazing views while being just a short walk from all the major attractions in the area.
Dalrymple Tourist Van Park: Charters Towers – Queensland
You'll be treated to good old-fashioned hospitality at this charming campground in Charters Towers. The park is pet-friendly, there's a golf club next door, and the owner is a head chef who makes a fantastic sticky date pudding!
Batchelor Holiday Park: Batchelor – Northern Territory
Explore beautiful waterfalls, rainforests, walking tracks, natural pools, and historic sites. They're all on the doorstep of this excellent campsite in Batchelor.
Free camping
Free camping, or freedom camping, means staying the night in a designated camping area that isn't an official campground or holiday park. It's a great way to make the most of some of Australia's beautiful camping spots.
There are lots of great locations to choose from – from the dusty outback and lush bushlands to beautiful beaches and even some national parks. But note that you can only free camp at designated sites. Depending on where you are in Australia, you might be able to free camp on public land for free, but often there will be a small overnight charge, usually managed with an on-site honesty box.
Remember, the most important rule for free camping is to leave the environment just as you found it. Take all your rubbish and waste with you and dispose of it responsibly. Most free camping sites will have a dump station nearby. To help you locate these, along with everything else you need to find when travelling by campervan, it's a great idea to download the free thl Road Trip app.
Frequently asked questions
Here are your frequently asked questions about where to stay while travelling around Australia in a campervan.
What is the most popular caravan park in Australia?
There are many great caravan parks in Australia. And depending on where your Australia road trip takes you, you're sure to find plenty to choose from. Before booking your caravan park, check out the park's website and ensure it has everything you need and want.
To help you find the best campsite or caravan park for you, remember to download the free thl Road Trip app. This handy app is ideal for finding caravan parks as well as other amenities such as supermarkets, dump stations, public toilets and more. You can also check out feedback from other campervan travellers to help you make a good decision about where to stay.
Can you sleep anywhere in a campervan in Australia?
There are lots of great places to park up and sleep in your campervan in Australia. However, you need to be aware that there are rules around where you can park your campervan.
There are plenty of designated sites where you can free camp and sleep in your campervan in Australia. The rules around free camping vary between states so it's a good idea to check the local council's guidelines before your trip.