Join thousands of RV travellers
Sign up for our Go By Camper newsletter to receive inspirational travel content and awesome deals, and we'll send you a copy of our Ultimate RV guide!
Thanks
Please confirm subscription in your email.
Apartment-styled kitchen equipment
All you have to do is check out our menu suggestions for inspiration, stock your fridge and choose your cooking view when you park up. Your maui motorhome comes with china plates, bowls, cups, cutlery, wine glasses, drinking glasses, coffee plunger, bottle/can opener, mixing bowls, colander, saucepans, frying pans, chopping board, electric jug, gas kettle, tea towel and toaster.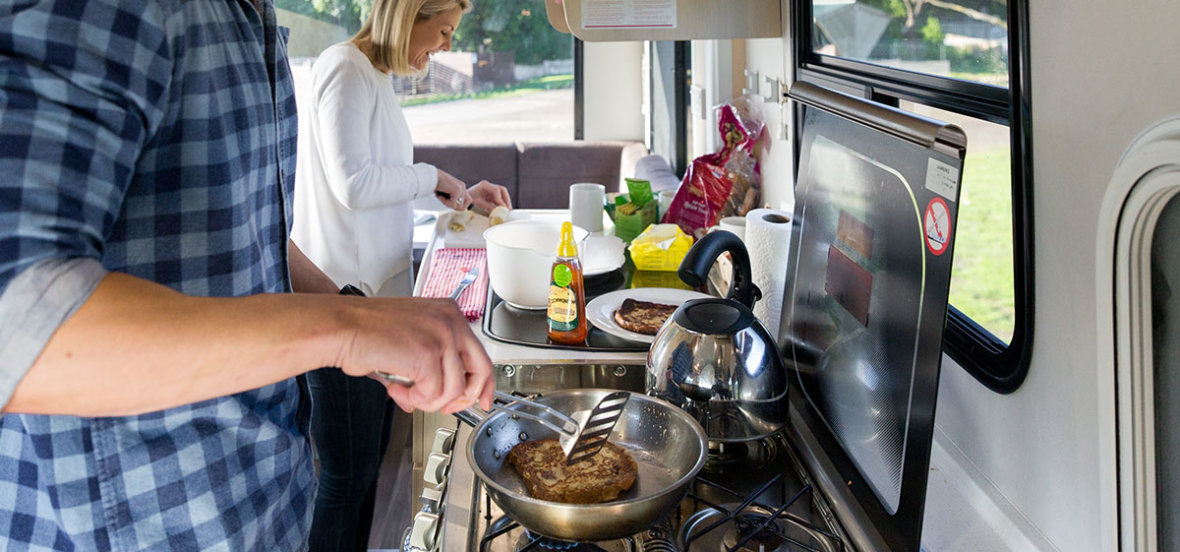 Freshly laundered linen & bedding for the best night's sleep
Includes pillows, pillowcases, duvets (doonas), sheets, towels as well as other useful items to make your holiday easy – pegs, clothes hangers, dustpan & brush, biodegradable toilet chemicals, fire extinguisher, dishwashing detergent, bucket & hose, broom, matches, toilet roll and bin liner.
So what to pack? Read on for our packing tips.