---
The colourful city of Darwin is the perfect place to begin your motorhome adventure through the Northern Territory. Home to a slow pace of life in a balmy tropical climate, as well as an abundance of incredible natural wonders, Darwin has something for every kind of traveller.
On top of the natural wonders, you will find incredible food markets, crocodiles, cruises, and a strong aboriginal culture. Spend some time exploring the aboriginal art that fills streets, museums, and galleries of this city. Experience the delightful blend of Asian flavours with fresh ocean fish to make for a modern dining experience.
Hire a fully self-contained motorhome from maui Darwin with everything you need for an unscripted holiday experience through the Northern Territory.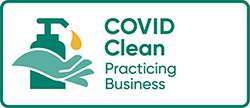 Darwin Branch Information
1 April 2023 - 30 November 2023
Monday: 9am - 3:30pm
Tuesday: 9am - 3:30pm
Wednesday: 9am - 3:30pm
Thursday: 9am - 3:30pm
Friday: 9am - 3:30pm
Saturday: 9am - 3:30pm
Sunday: Open to meet customers with pre-confirmed bookings at pre-arranged
1 December 2023 - 31 March 2024
Note: All branches are closed on Christmas Day (25 Dec), Good Friday (7 April 2023, 29 Mar 2024), Australia Day Observed Holiday (26 Jan).
After-hours drop-off is available upon request (for those who have purchased the Liability Reduction Option or Inclusive Pack - please contact our Booking Hosts on 1800 827 821 (+61 2 6698 4031) to arrange.
Vehicles must be collected/returned at least one hour before closing time.
Our Darwin branch is accessible by taxi or uber; transfers are not available to/from the airport/city.
There is no customer parking available inside the grounds of our branch.
Whether this is the first time you've taken a campervan journey or you're a regular to hiring motorhomes, our expert team will be on hand to answer any questions you have before heading out on the road.
You can purchase the Liability Reduction Option or Inclusive Pack, take advantage of our express key return service and just drop the keys off at the dedicated desk and set off on your way.
Where pick-up originates or returns to Darwin from another location, a one-way fee of AU$280 will apply.
A $115 AUD surcharge will apply to all campervan rentals picking up and/or dropping off in Darwin on;
Easter Monday
ANZAC Day
May Day
Queen's Birthday, Darwin
Darwin Show Day
Picnic Day
Boxing Day
Refer to the Rental Agreement for exact dates.
To help you prepare for pick-up, make sure you have:
Vehicles must be collected/returned at least one hour before closing time.
The Darwin maui branch is equipped with everything you need to start and end your trip in the best way possible.
Toilets
Free unlimited WiFi
Power outlets for charging your devices
Filtered drinking water
Local staff on hand to give suggestions and tips on great places to go and things to see
Luggage storage
Motorhome Hire Darwin
The Northern Territory is truly different in every sense. Hire your motorhome from the experts at maui Darwin and hit the road to explore all the highlights of the Top End's coastal capital.
Why travel with maui motorhomes
Maui leads the way in premium motorhomes for Australia; with modern vehicles, panoramic views, plenty of storage and all the luxuries for a fully equipped holiday. Don't miss your chance to see Australia like never before, in a maui Motorhome.
Popular Roadtrips in Darwin
See where the road takes you and discover what Darwin has to offer with these popular roadtrips.
---

Whoops, it seems like we haven't got any Popular Routes
Please try a different combination or click below to reset your search
Things to do in Darwin
The tropical city of Darwin has an endless list of things to do to make the most of its natural environment and energetic vibe. Check out the highlights below.
Nitmiluk National Park
Three hours out of Darwin, you will find the majestic beauty of Nitmiluk National Park. The highlight of this destination is Nitmiluk Gorge, a stretch of 13 gorges wrapped in towering sandstone walls, the views here will take your breath away. Get the best vantage points with a sunset cruise, hire a canoe, or if you're looking to splash out, a helicopter ride. There are several swimming holes and waterfalls to stop at and enjoy, Edith Falls being a popular one.
Litchfield National Park
Pack your swimsuit and hit the road. 2 hours out of Darwin you will find Litchfield National Park. Once you're within the borders of Litchfield visit the eerie marvels of nature, the Magnetic Termite Moulds, before continuing on to Tolmer Falls. Litchfield is home to an abundance of beautiful falls and pools to swim in, especially enjoyable if you're travelling in the heat!
Darwin is an epic place to explore by campervan. With caravan parks all over, located in scenic spots, you will be spoilt for choice when choosing somewhere to park up for the night.
If you are staying at any BIG4, Discovery Parks or G'Day Holiday Parks, don't forget that you can get a 10% discount on your stay when you check in with a maui campervan hire. Check out our accommodation guide for more information.
We recommend downloading thl Roadtrip app (Powered by Campermate) before you hit the road. The ultimate travel companion; the thl Roadtrip app provides everything you need to help find places to stay and play across Australia, including the closest campgrounds for campervans on your route.
Darwin in the Top End of the Northern Territory, unlike other regions only has two distinct seasons.
The Wet Season (November to April)
The wet season in Darwin is characterised by high humidity, monsoonal rains and storms. Average temperatures range from 25 - 32 degrees and humidity can reach past 80 percent. January is the wettest month of the wet season, although it is considered by many as the most beautiful time of year. Sunny days are met with afternoon storms to make for a perfect environment for animals and plants to flourish. October to December is the season of lightning storms and locals eagerly watch the show from beachside restaurants and bars.
The Dry Season (May to October)
The dry season takes place from May to October. Characterised by warm, dry sunny days and cool nights, temperatures range from 17-23 degrees. This is the perfect time to explore the more remote areas of Darwin which can sometimes be closed due to the wet season.
There's no better way to embrace the relaxed vibes of Darwin than by attending local art and cultural events, festivals or lively outdoor markets.
Be entertained by the Darwin Festival.
Feed your appetite for fun at the Beer Can Regatta.
The Mindil Market will indulge your senses, try one of the incredible food stalls before taking a stroll down to the beach to catch a golden sunset.