Join thousands of RV travellers
Sign up for our Go By Camper newsletter to receive inspirational travel content and awesome deals, and we'll send you a copy of our Ultimate RV guide!
Thanks
Please confirm subscription in your email.
With over 600 wineries in NSW alone, you'll be spoilt for choice when it comes to delicious wine. This region is a foodies heaven, brimming with fine wines and artesian goods. Sample the local produce and prepare to eat and drink your way through the state. To help make your vacation planning a little easier, we've narrowed down the top 10 must-do food and wine experiences in NSW.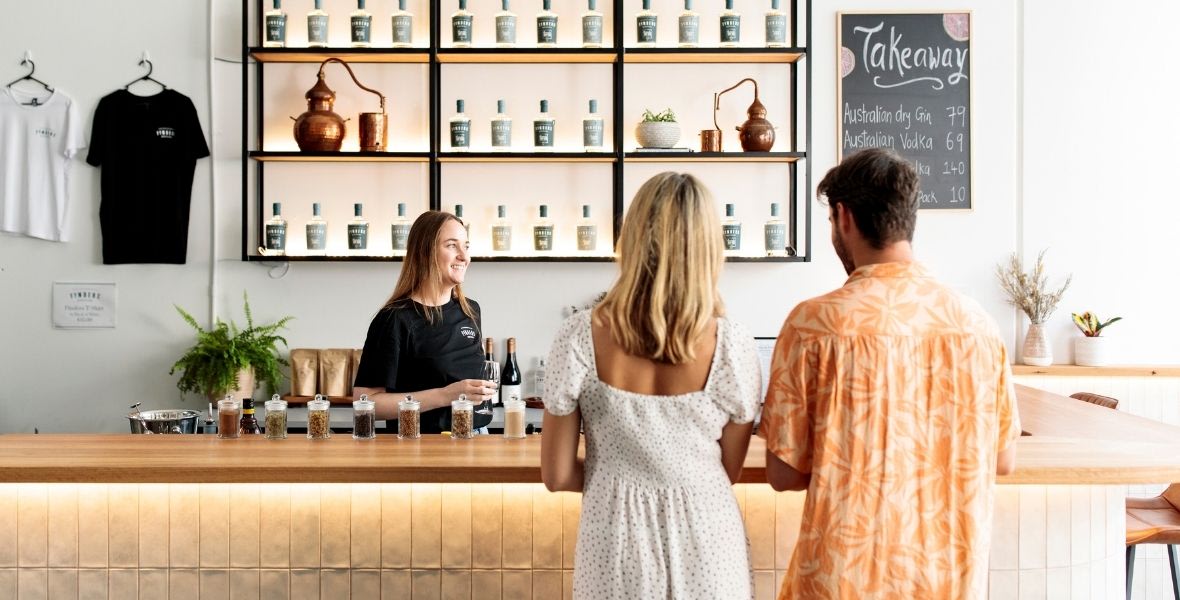 Image Source: Destination NSW Content Libarary
Everything you need to know about food and wine in New South Wales
NSW is famous for its multicultural cuisine, seafood, and Chardonnay and Shiraz grape varieties. You can enjoy seasonal produce at local restaurants and delicious meals at classic country pubs year-round.
Winery harvest time is usually between December and February, which makes this the perfect time of year for winery tours. The wines in this region are your classic dry, crisp, light-bodied cool-climate wines. These are the perfect evening companion when exploring Australian attractions on a scenic road trip through this flavourful corner of NSW.
Travelling in the camper to explore these food and wine regions means you can stock up with wines from cellar doors and local produce to enjoy throughout your trip. Best of all, with plenty of camping spots in Australia, you can simply relax, enjoy, and follow the food and wine trail wherever it takes you!
1. Take a wine tour in the Blue Mountains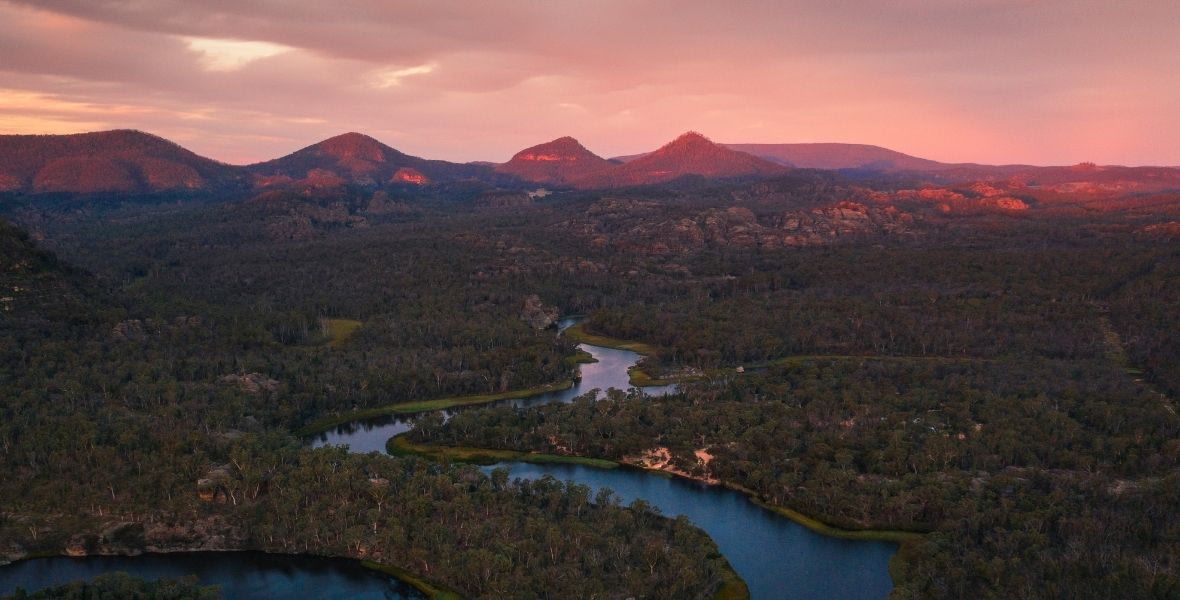 Image Source: Destination NSW Content Libarary
The Blue Mountains is the closest wine region to Sydney - just a short 2-hour drive from the maui Sydney branch. While it is best known for the popular Australian attraction - the Three Sisters - its beautiful forested hikes and crisp mountain air, it also is home to a criminally underrated wine and craft beer scene. This is the perfect place to come to enjoy the top Australian attractions and activities and then get off the tourist trail and into the local wine and craft brewery scene. Some of the best things to do in the Blue Mountains include:
2. Visit Australia's oldest wine region Hunter Valley
The Hunter Valley is renowned as one of the premier food and wine destinations in NSW. This region has over 150 cellar doors to choose from as well as mouthwatering farm-to-plate style eateries and outstanding architecture. There is plenty to do when travelling through the Hunter Valley:
3. Go on a truffle hunt adventure in the Blue Mountains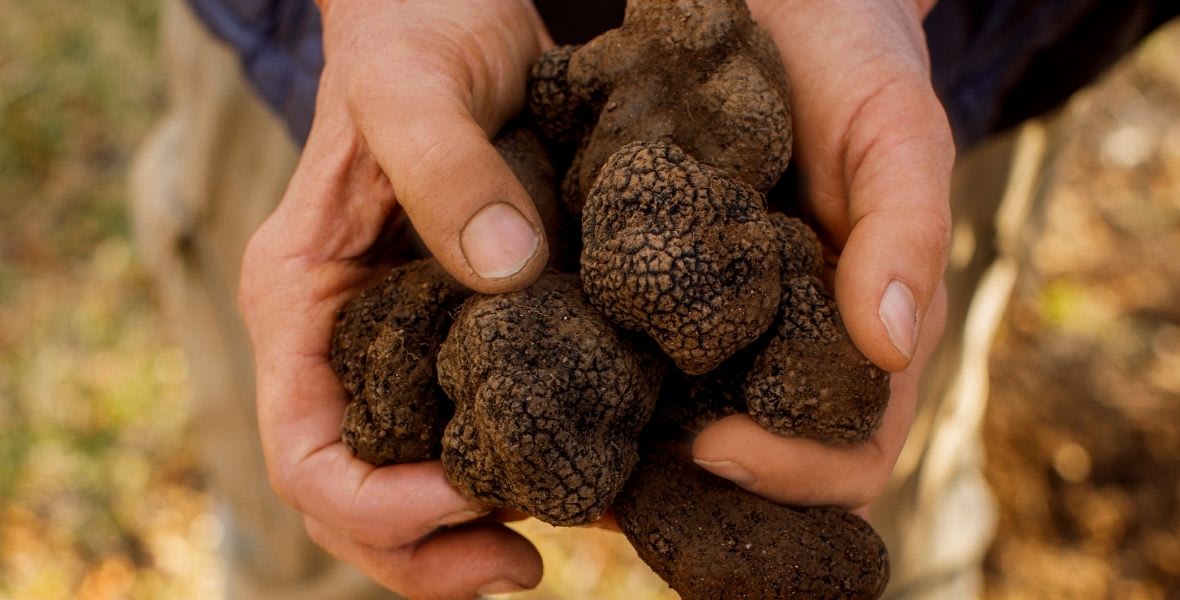 Image Source: Destination NSW Content Libarary
Located in the country town of Oberon, another hour inland of the Blue Mountains, you can go truffle hunting at Lowes Mount Truffles. Not to be confused with the sweet confectionary of the same name, this truffle tour features the rare and highly sought after pungent and earthy mushroom delicacy.
These intimate small group tours begin with a short discussion on how to grow truffles and the training that goes into the truffle dogs that help find them. Then, you have the chance to follow Fergus, the truffle dog, as he makes his way through the hazelnut trees to find his trophy. Return to the truffle room to enjoy this prized find with a paired platter.
Hunting tickets start at $120 per person and include lunch. These spots are limited and book up fast, so be sure to book ahead.
4. Enjoy some cool-climate wines in Orange
Leave the city behind with a hinterland escape to the small country town of Orange. Located around three hours west of Sydney, this little town is jam-packed with family fun, markets, historic villages, as well as breweries, wineries and distilleries. A few of the top things to do in this part of Australia include:
5. Take an Oyster farm tour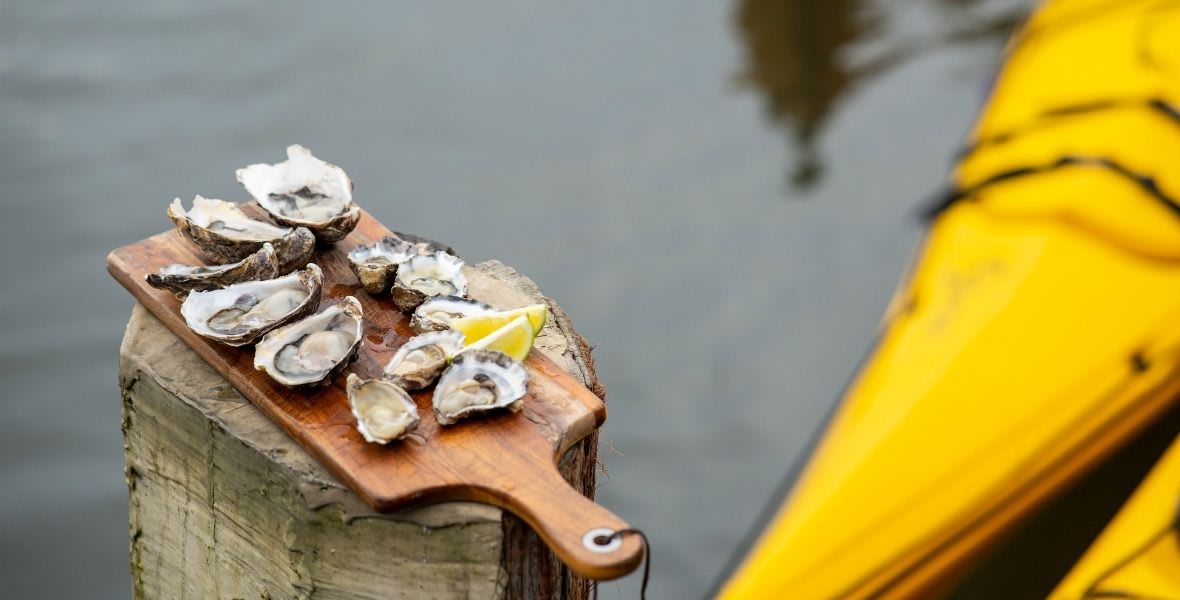 Image Source: Destination NSW Content Libarary
If you're an oyster lover, do not miss the chance to try local oysters right from the source. Sydney Oyster Tours gives you the perfect chance with their selection of authentic oyster farm experiences.
Prices start from $90 per person and include a boat ride to the oyster farm on the Hawkesbury river as well as a tasting of a dozen oysters.
6. Go on a crab catching adventure
Crab catching is a bucket list for family adventures in NSW, Australia. One of the best ways to experience this is by joining a crab-catching cruise.
This tour features a whole host of fun on the Tweed River and includes fishing, yabby pumping and, of course, crab catching. Stand in the shallow waters of the sandbars and help the crew pull up the crab pots. Then kick back, relax and enjoy a morning tea as you cruise along the beautiful waterways of the Terranora lakes. Tickets start at $75 per adult for this two-hour water adventure.
7. Sip and ride on an e-bike wine trail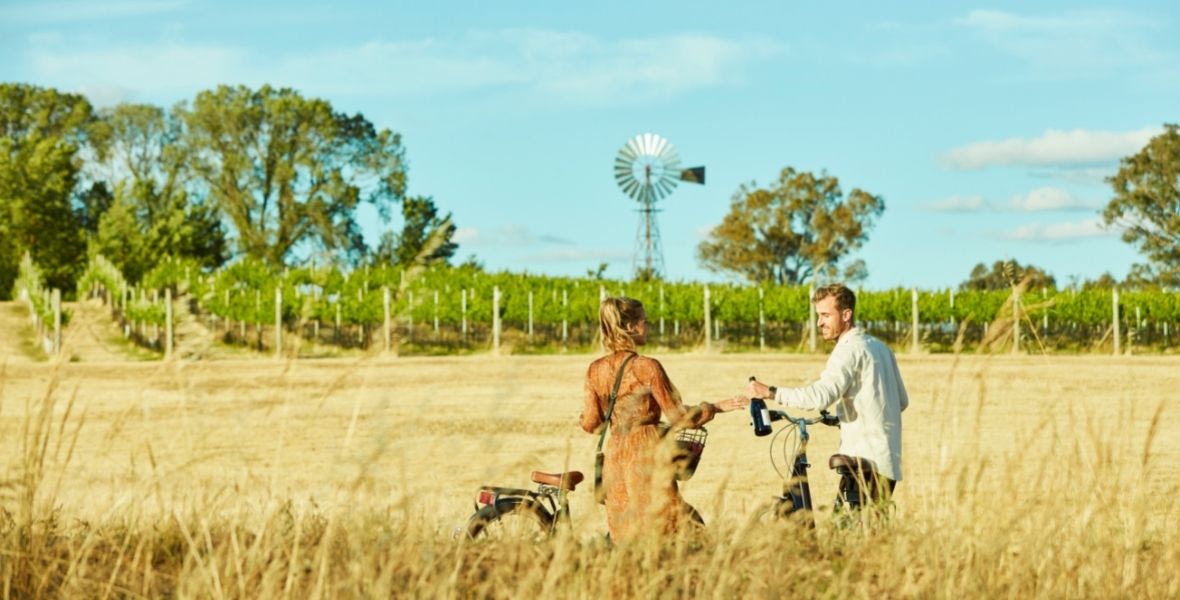 Image Source: Destination NSW Content Libarary
Easily one of the best ways to explore wineries is by bike. Not only will you save fuel (and not have to get behind the driver's wheel!), but there is really no better way to immerse yourself in the natural beauty of hinterland wineries. What could possibly make this better? Well, an e-bike of course!
In the Canberra wine region, Wine Rides offers energy-efficient, emission-free e-bikes capable of going at a comfortable 25km/hr with very little effort on the rider's part. Explore the very best of Murrumbateman, take yourself on a wine tasting and enjoy cruising through the different wineries on your own schedule for only $85 per bike for the day.
8. Take a paddock to plate tour
There is something wholesome about coming up close with the food we eat and knowing where it has come from. The Maugers Paddock to Plate tour at Laurel View was designed with this in mind.
Drive two hours south of Sydney to join John Mauger as he guides you through the farm and the grass-fed beef process. Meet 'the mob' in the paddocks, and learn about the different breeds and the 'art of butchery'. Then finish it all off with a lunch of slow-roasted beef or lamb rolls. Tickets start at $85 per person for the three-hour farm adventure.
9. Taste some NSW dairy on a cheese tour
If you're a fan of gourmet cheeses paired with your wine, then you will not want to miss the chance to join a gourmet cheese tasting tour in the Hunter Valley.
The Hunter Valley's long tradition and emphasis on independent produce and boutique wineries make it the perfect setting for Country Trails cheese tasting tour. Departing Sydney, this tour takes you to the Hunter Valley Cheese Company, where you can try the range of handmade preservative-free cheeses, including anything from a palatable brie to a punchy blue vein.
This tour starts at $465 per person and includes transfers to and from Sydney, tasting platters as well as an on-site cheese expert to guide you through the experience. Prefer a self-guided experience instead? Simply drop by the Hunter Valley Cheese Company and enjoy their daily cheese tastings for $7.75 per person.
10. Become one with the land on a bush tucker tour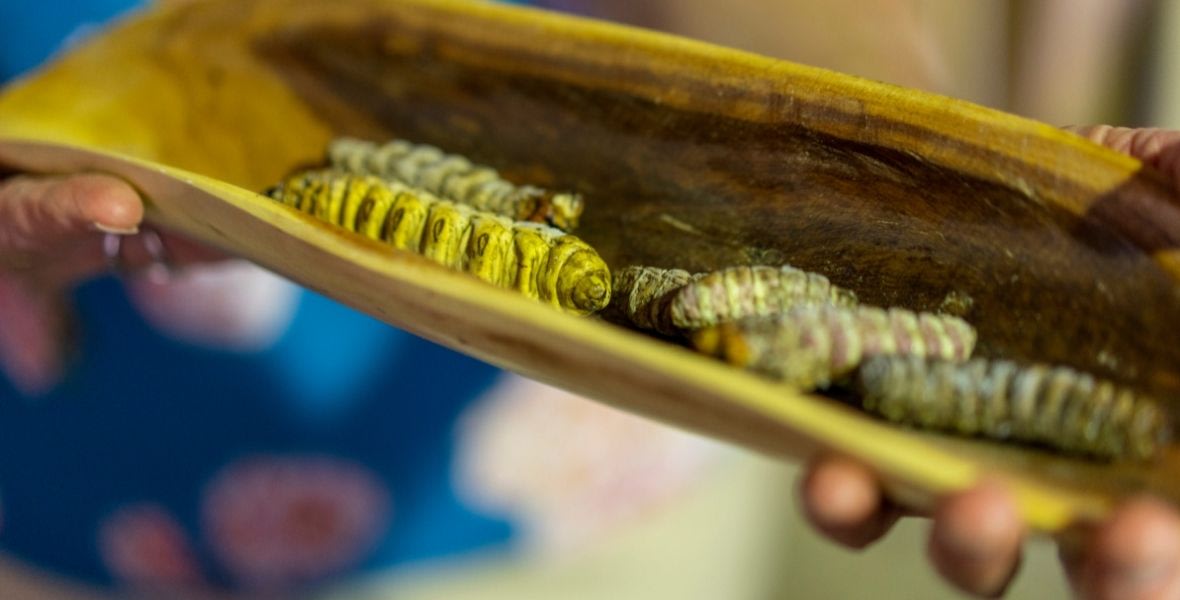 Image Source: Destination NSW Content Libarary
Immerse yourself in the stunning Byron Bay landscape on the Bungalow Bush Tucker Tour. This tour starts at $65 per person and includes a guided walk through recovered Aboriginal lands and education on (and tasting of!) the local bush tucker.
Learn about different edible bush tucker plants, as well as plants used for natural medicine, jewellery, tools and weapons. This is such a great opportunity to understand more about the Aboriginal culture and learn about the local Bundjalung people.
Hungry for a food and wine adventure through NSW?
NSW is overflowing with local produce and cool climate wineries waiting to be explored. What better way than with a luxury motorhome to transport you through these scenic hinterland regions. Travel at your own pace, see the top Australian attractions and get a little off the tourist track with some of the best food and wine experiences in NSW.
If you are ready to start planning your NSW food and wine experience road trip, check out our range of premium motorhomes and book a maui campervan today. If you are looking for more travel inspiration, check out our popular routes and travel itineraries around Australia.