Join thousands of RV travellers
Sign up for our Go By Camper newsletter to receive inspirational travel content and awesome deals, and we'll send you a copy of our Ultimate RV guide!
Thanks
Please confirm subscription in your email.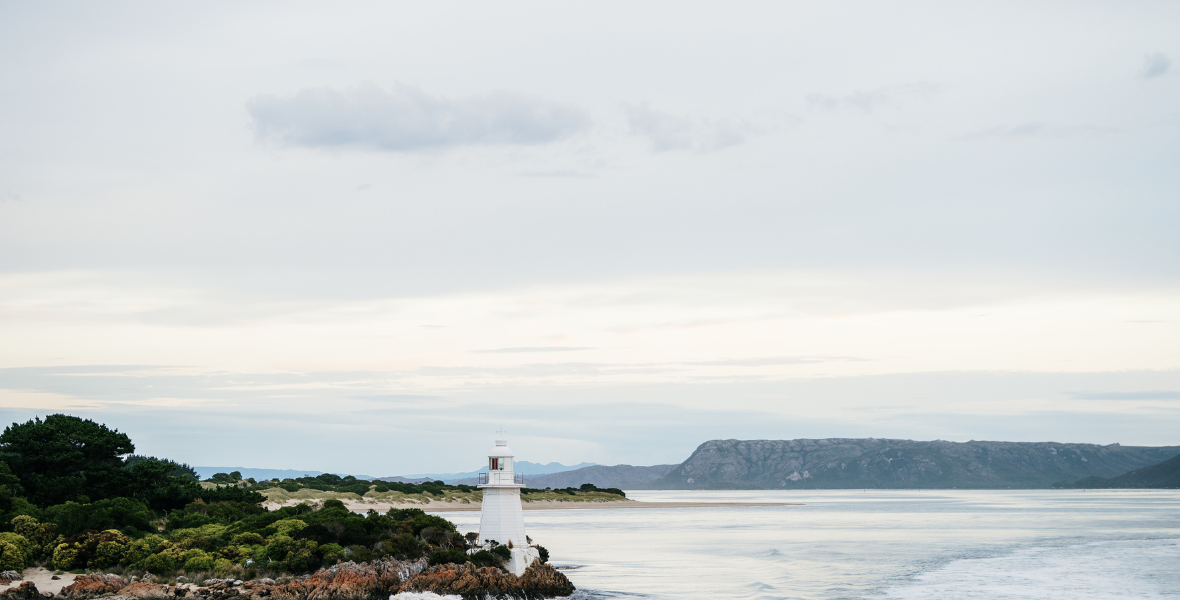 Image Source: Tourism Tasmania Visual Gallery
1. The journey can be as fun as the destination
While Tasmania may seem like a distant state to explore, getting there can be half the fun, and getting around Tasmania is made easy as soon as you arrive. To get to Tasmania for a campervan trip, you can pick up your campervan from maui Melbourne, and board the Spirit of Tasmania ferry which will take you over to Devonport, at the northern end of Tasmania. The ferry is a 9-hour journey, filled with onboard facilities that will have you disembarking the ferry feeling refreshed and ready to go. There's a choice of five bars and restaurants, an onboard cinema, gift shop, gaming lounge and for those taking the overnight trip, a cosy cabin or recliner to grab some sleep before getting started on your journey. Upon arrival, it is up to you which way you choose to go. The ship also allows children younger than three to travel free of charge, a real bonus if you have small travellers with you. Ferries can quickly book up for vehicles, so it pays to book your sailing in advance to secure your spot.
If a ferry trip isn't for you, you can choose to fly to Hobart, cutting the length of the trip down and head right to the nearby Hobart maui motorhome branch to collect your vehicle. The maui motorhome branch is within walking distance from the airport, ready for you to jump off the plane and into your campervan.
2. Keep everyone happy with your driving route
When thinking about a Tasmania road trip itinerary, it's key to include the whole family in order to keep everyone happy. It can be tricky to tick off everyone's interests, but as long as everyone gets to see or experience something they had personally requested, they'll leave Tasmania feeling fulfilled.
When travelling with smaller, younger children, you might want to stay closer to the more populated areas with easy access to shops, facilities and the supplies you may need. A route around the southeast would be perfect, enjoying Hobart, Port Arthur, Freycinet National Park, Swansea and Cockle Creek. There are attractions galore at these places, as well as great camping spots, perfect for parking up your motorhome for the night.
If you are travelling with older children, hitting the bike trails or trying out kayaking could be a perfect way to tap into their adventurous side. Western Tasmania is great for adventure-seekers and many attractions are located within an hour or two from some of the main cities. Russell Falls in Mount Field National park is the perfect location for adventure lovers as it's great for caving, trout fishing and hiking and biking along trails, built for people of all skill sets.
Travelling with a partner is another popular way to experience campervan travel in Tasmania. Follow your bliss by planning active or relaxing activities, or plan your trip around your interests like food, nature or adventure. Hiring a double kayak and cruising through platypus-inhabited rivers and the Tamar Valley Wine Trail are both great for couples, looking for relaxation and adventure.
3. Keep Tasmania looking beautiful
When planning a trip around Tasmania, it pays to plan how you'll do your part to keep Tasmania beautiful. Part of Tasmania's charm is its stunning and seemingly untouched landscapes. The reason for this is the amount of respect the locals have for the land around them and the awareness that the tidier the place is, the more it can thrive. It's important, especially as a visitor to this beautiful island, to do your part in maintaining the environment. Always bring rubbish bags with you on your van trip, as there are no public rubbish bins at the national parks. When you enter a town or a city, have a lookout for a dumpster to throw the bag into. Also, for your own safety, and the safety of the flora and fauna of Tasmania, only build outdoor fires in designated park fireplaces. A fire spreading can cause immense damage to the surrounding landscape and to the animals that call it home.
4. Be respectful of the local wildlife
Many travellers head to Tasmania to experience some of the more unique wildlife Australia has to offer. Home to native species like the Tasmanian Devil and a variety of animals like wombats, pademelons and platypus echidna, quoll and kangaroos, Tasmania is a wildlife haven. Though tourists are always keen to see these species in the flesh, it is important to note that some of these animals can be dangerous. If you do see wildlife while out and about in your campervan, follow the safety recommendations, and leave wild animals alone. The best place to get up close and personal with some of Tasmania's wildlife is by visiting the Tasmania Zoo or by visiting an animal sanctuary. At the Devils @ Cradle Tasmanian sanctuary you can even catch feeding time.
Tasmania has become a household name due to the aforementioned Tasmanian Devil, the largest carnivorous marsupial in the world. Characterised by their stocky build, black fur, pungent odour and extremely loud screech, there is really no animal on the planet like them.
It's important while trekking around Australia to always keep insect repellent on you, and ensure to pack food away in your camper to ensure animals and bugs can't get into it. It's also wise to wear covered shoes and pants when hiking in the woods and to avoid tramping through long grass, as snakes seek protection from predators in these areas. Fishing also isn't allowed in marine reserves.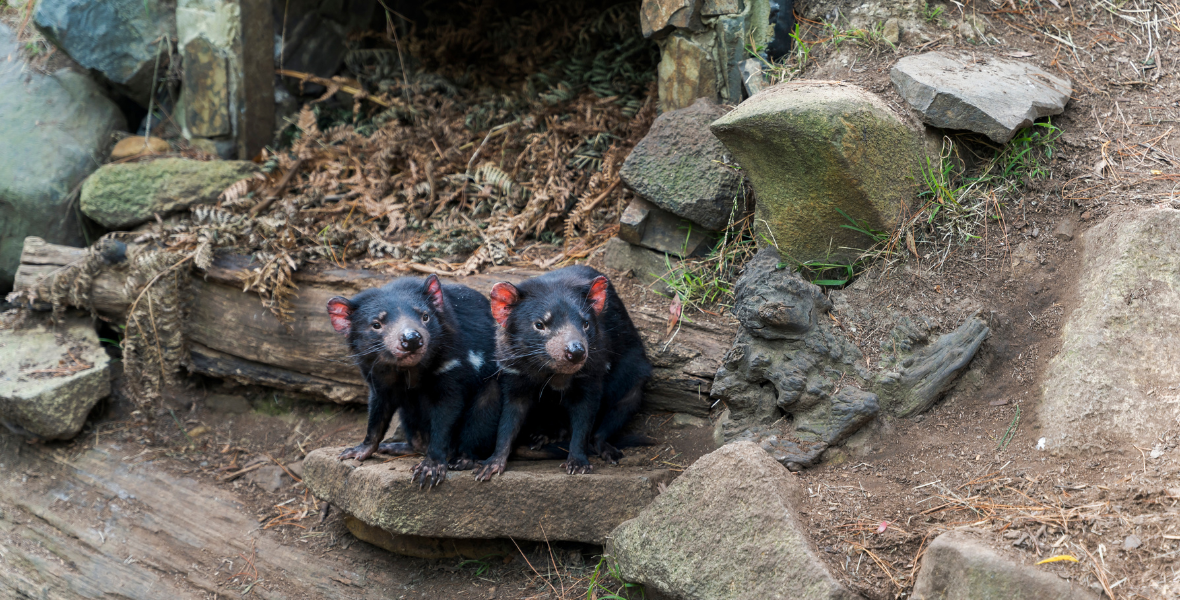 Image Source: Tourism Tasmania Visual Gallery
5. Prepare for any weather
Like any trip, it is important to remember that weather is always susceptible to change. Picking the right time of year is a good idea when planning your road trip itinerary to avoid spending your trip stuck inside the campervan due to heavy rains. December through to February in Tasmania is a great and reliable time to hit the beaches and walking tracks. If heat is a concern for you, then March to May offers a more moderate climate.
Remember to bring wet weather gear with you, even if it is summer. Having wet clothes in the campervan for a few days is not ideal at all.
6. Download the thl Roadtrip app
Having the thl Roadtrip app downloaded is a time-efficient way of finding facilities like dump stations, caravan parks, camping spots (both paid and free), free wifi, supermarkets and public toilets and also includes an up-to-date map. Because of its rugged and wild landscapes, fuel stations can be difficult to find in Tasmania, but the thl Roadtrip app has them all loaded into the map. It will help you to generate a plan on when and where you should next fill up. The app gives you all the road trip essentials in one place, leaving you more time to relax and just enjoy the van trip.
7. Mix up your accommodation
Tasmania has plenty of incredible camping spots and caravan parks. There are many well-run camping grounds that have powered campsites, fire pits that are perfect for a safe campfire on every site and barbecues, completely free to use for anyone staying at the campground. In order to get a proper feel for Tasmania, it's recommended you switch up where you are staying, so as not to feel as if you only stayed in one area; this is the beauty of a campervan. Rivers Edge Campground is a great camping spot in the Huon Valley to park for a few nights, with powered and unpowered sites and toilet and shower facilities, it's a perfect way to park up for a few days to relax by the nearby swimming holes. Another camping spot is the Mole Creek Caravan Park, directly south inland from Devonport. It has been praised for not just its great facilities, but the vibe around the park and its proud owners.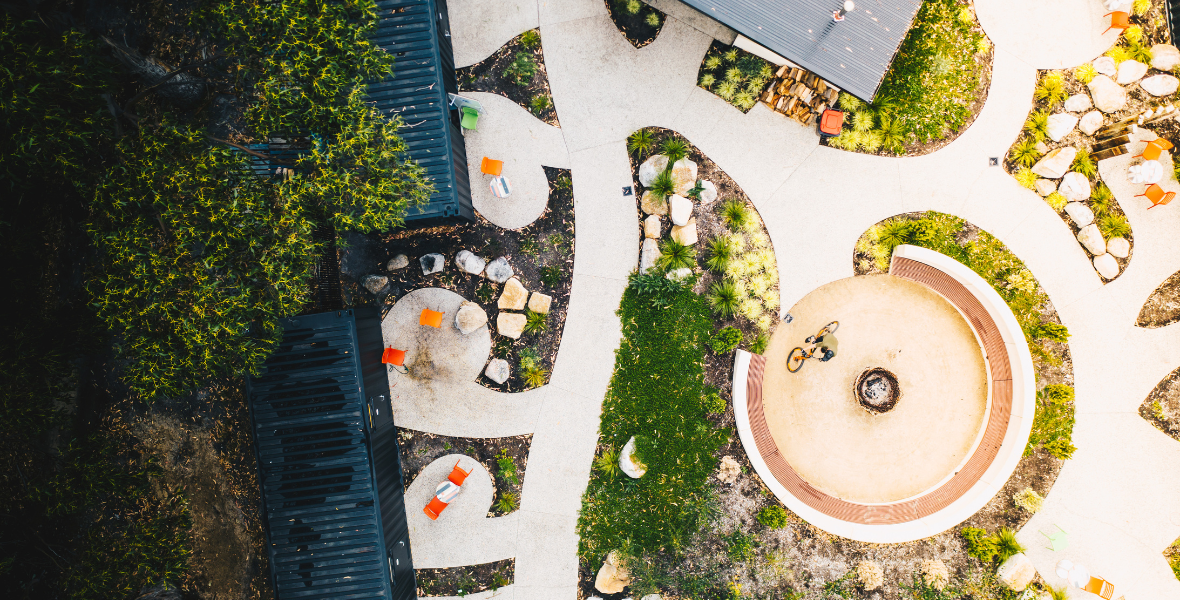 Image Source: Tourism Tasmania Visual Gallery
8. Wine and dine the Tasmania way
Tasmania is globally known for its incredible food and wine scene, with fresh and locally grown produce everywhere you venture. Cooking in your campervan is a great way to save money and enjoy local food finds, but you should also take the opportunity to enjoy some of the local restaurants and wineries too. Nestled in the beautiful rolling hills of Marion Bay is Van Bone restaurant. It's not just the food or homegrown produce that makes this small-scale country restaurant such a hit, it's also the surroundings. The view is a near panoramic coastal landscape, and the building itself is an architectural wonder. Stillwater is one of Tasmania's most awarded restaurants, serving breakfast, lunch and dinner, featuring fresh local produce and premium Tasmanian wines. Stillwater is the most famous location in the city of Launceston. Another lovely spot to grab a drink is Ghost Rock Wines, a place that is all about wine. You'll find Ghost Rock Wines just 10 minutes away from where you disembark the ferry, offering a fun and relaxing start to your trip, or a great place to end it with a celebratory wine before jumping on the ferry again.
9. Hit the trails
The island of Tasmania is home to a whopping 19 national parks, a huge amount for a comparatively small state. Throughout all of these national parks are some of the most beautifully scenic walks the entire country has to offer, such as the mountainous hikes around Cradle Mountain and the stunning beach walks in the Bay of Fires.
An important thing to remember while walking the trails is hiking safety. Make sure to have both electronic and physical maps, in the case that the electronic one runs out of battery. Also remember warm and wet weather gear, try not to ever walk alone, make use of logbooks and pay careful attention to lifeguard warnings for nearby beaches, as Tasmania's unprotected waters can be unpredictable. Check this hiking safety in Tasmania link for extra guidance.
10. Be sure to take lots of photos
Tasmania has some of the best backdrops for family photos and selfies, so make sure you don't miss out on the opportunity to get snap-happy on your van trip in Tasmania. Some of the best places to grab a snap are the Bay of Fires, The Nut, Russell Falls and Port Arthur.
Ready to book your trip around Tasmania?
Feeling inspired to venture to Tasmania for your next holiday? Getting around Tasmania couldn't be simpler than with a maui campervan. The ferry and the endless dreamy locations make this trip all worth your while, and it feels as if it's all just handed to you on a plate. The massive amounts of well-organised camping spots also make staying the night somewhere feel so easy and somehow luxurious. Book your campervan online and pick it up from your nearest branch.