Join thousands of RV travellers
Sign up for our Go By Camper newsletter to receive inspirational travel content and awesome deals, and we'll send you a copy of our Ultimate RV guide!
Thanks
Please confirm subscription in your email.
So, pack your bags, book your campervan, and get ready to hit the city at dusk! But first, let's take a look at 16 of the best things to do in Sydney at night.
Why Sydney should be at the top of your Australian bucket list
Sydney is a vibrant city, brimming with beautiful beaches, delicious eateries, and iconic landmarks. Whatever your idea of fun, there's something for every type of traveller.
Not only is Sydney a great destination, but it's also a great starting point for an epic Australian road trip. Check out these popular driving routes in New South Wales and get ready to plan your trip!
Top 16 best things to do in Sydney at night
1. Hop on a sunset cruise
Experience the beauty and magic of Sydney Harbour at night on a Sunset & Sparkle Harbour Cruise. This one-hour cruise showcases the best of the city after dark. Take in 360-degree views of the harbour and cityscape as you enjoy a grazing platter and beverage. Perfect for the whole family!
Scheduled tours run on Monday, Wednesday and Thursday and depart from the Man O'War Steps (next to the Sydney Opera House).
2. Have dinner at the Opera Bar
Enjoy a cocktail (or two!) at Sydney's most picturesque spot – the Opera Bar. There's entertainment every day, from free live music to special events. The bar has a delicious menu too, including pizzas and snacks.
Opera Bar is located a few minutes walk from Circular Quay train station and ferry terminal. Head for the Opera House and make your way down towards the water (via the escalators or stairs) to the Lower Concourse Level.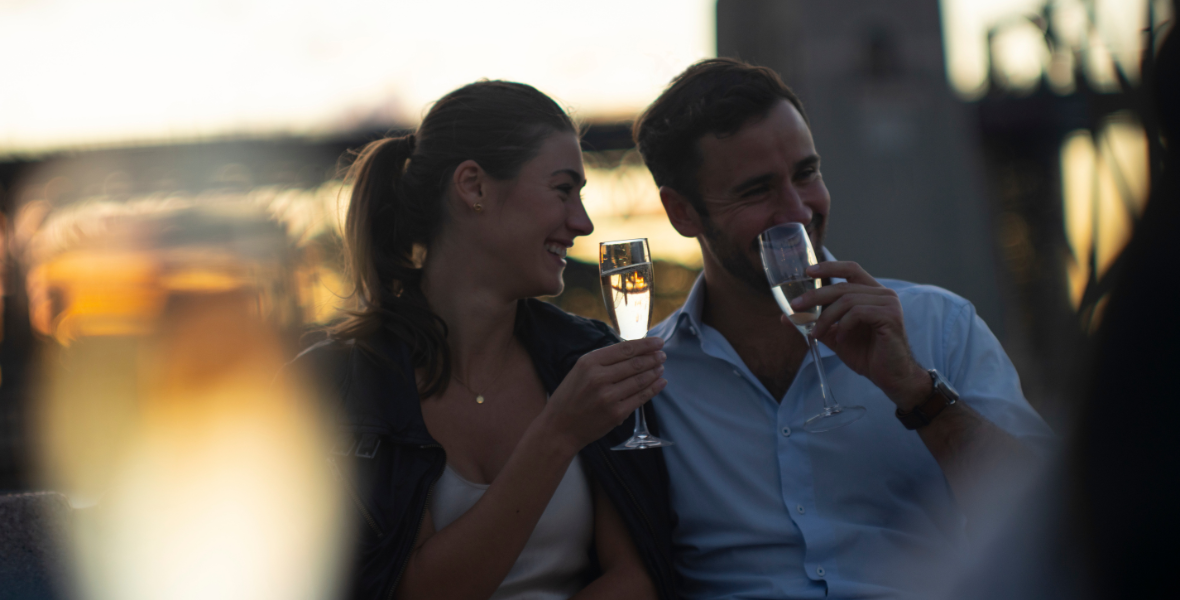 Image Source: Destination NSW Content Library
3. Enjoy a movie or live music at the Golden Age Cinema & Bar
Enjoy a movie in style at the Golden Age Cinema and Bar. Order something tasty from the menu and perhaps a cocktail while you watch. Afterwards, head to the bar and catch one of the great live gigs. Happy hour is from 5 pm until 7 pm.
You'll find Golden Age on the lower floor of Paramount House, 80 Commonwealth Street in Surry Hills.
4. Watch a performance at the Sydney Opera House
You simply can't visit Sydney without taking in a performance at the iconic Sydney Opera House on the foreshore of Sydney Harbour. The venue is Australia's number one tourist destination and welcomes over 10 million visitors each year! Check out the online calendar to see what's on while you're in town.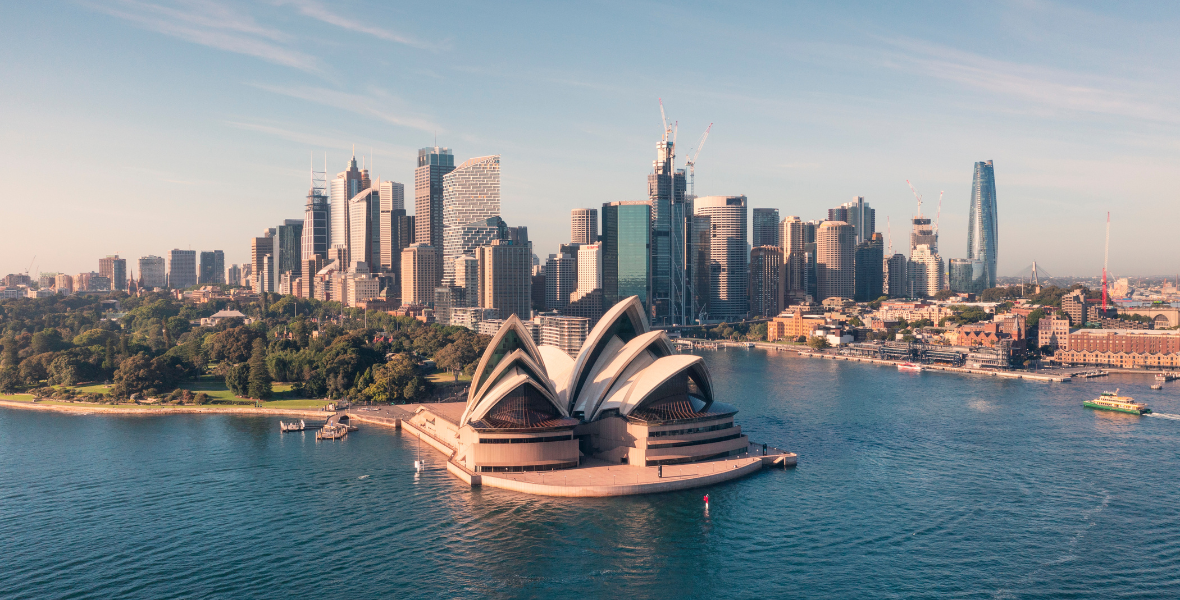 Image Source: Destination NSW Content Library
5. Have an adventure at Bridge Climb Sydney
See the bright lights and beauty of Sydney at night from an unbeatable vantage point! Book in for an evening BridgeClimb of the Sydney Harbour Bridge to take in 360-degree views of the sparkling city.
BridgeClimb is located at 3 Cumberland Street, The Rocks, with street parking nearby.
6. Enjoy the view from above at Bar 83 in Sydney Tower
Go to new heights! At 83 floors above street level in the iconic Sydney Tower, Bar 83 is the city's highest bar. Relax and enjoy a cocktail or book into the revolving restaurant. We recommend the charcuterie followed by a cherry sundae!
Bar 83 is located between Pitt & Castlereagh Streets. Enter via Level 4 Westfield.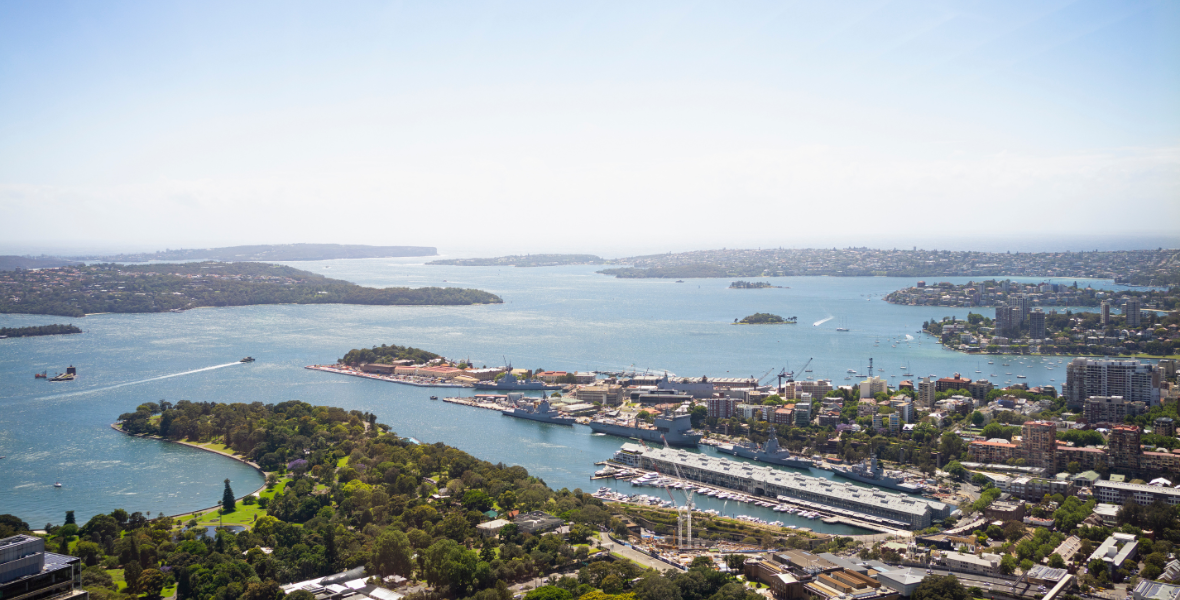 Image Source: Destination NSW Content Library
7. Stargaze in Blue Mountains National Park
Turn your eyes to the skies for an evening of stargazing in the Blue Mountains. Book a 90-minute Blue Mountain Stargazing Tour with astrophysicist Dimitri Douchin. You'll learn about the history of the Blue Mountains through time, get tips on identifying stars, and see the night sky through a telescope.
8. Discover Darling Harbour
Located smack-bang in the middle of Sydney's CBD, Darling Harbour is one of the best places to feel the city vibe. From hitting the dance floor to sipping cocktails by the harbour, there's something for everyone. Be sure to check out Luminous – the world's largest interactive light display. Over 550 multi-coloured LED lights illuminate the façade of the building that overlooks Darling Harbour. And best of all, on Fridays and Saturdays, you can control the display using an interactive console!
9. Experience Bondi Beach at dusk
Bondi Beach's Icebergs Bar is a top spot for unwinding at the end of the day. Relax with a casual bite and drinks or head to the Dining Room and discover the incredible menu featuring some of the best produce Australia has to offer. Be sure to check out the online calendar for upcoming events.
You'll find Icebergs at Notts Avenue, Bondi Beach.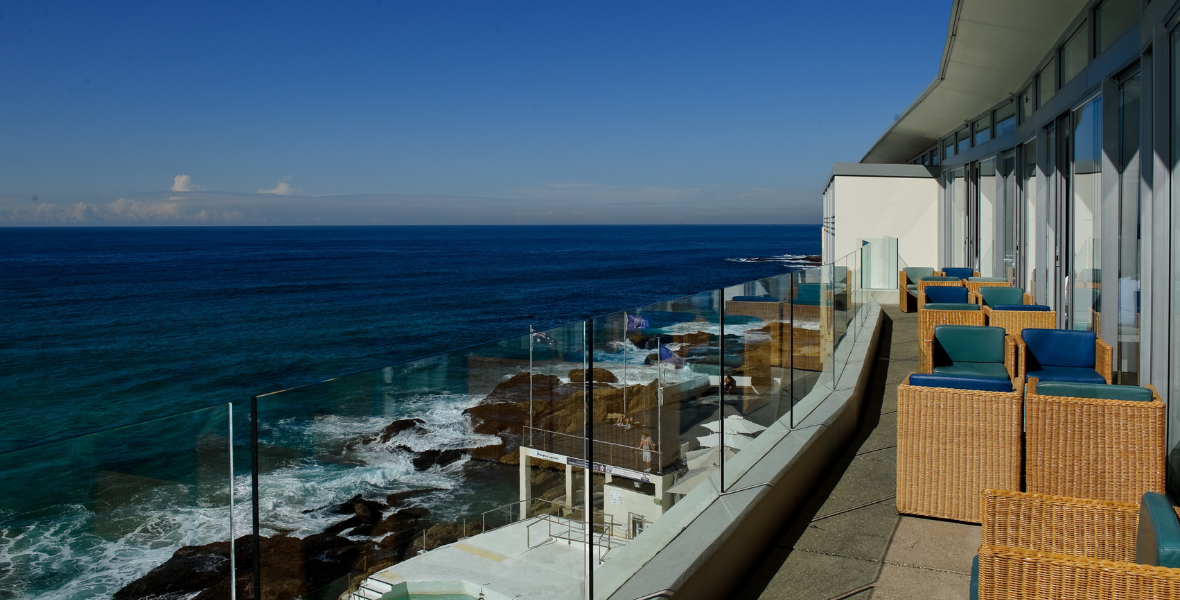 Image Source: Destination NSW Content Library
10. Have cocktails at Sky Bar
Fancy a Clooney Tunes, 10th Floor Fizz, or perhaps a Dusk till Dawn? They're all on the divine cocktail menu available at Sky Bar. This open-air bar offers panoramic views across the city – it's THE place to be in Sydney at night!
Sky Bar is located at 37 Margaret Street in the CBD.
11. Explore the Chinatown Night Market
Take a journey of exotic flavours from Hong Kong to Hanoi at the Chinatown Night Market. These famous markets are hugely popular with locals and tourists alike. The markets are held every Friday night and showcase local designers, Asian street food, and unique products.
You'll find the Chinatown Night Market on Dixon Street. Park at the Market City Car Park at 2 Quay Street.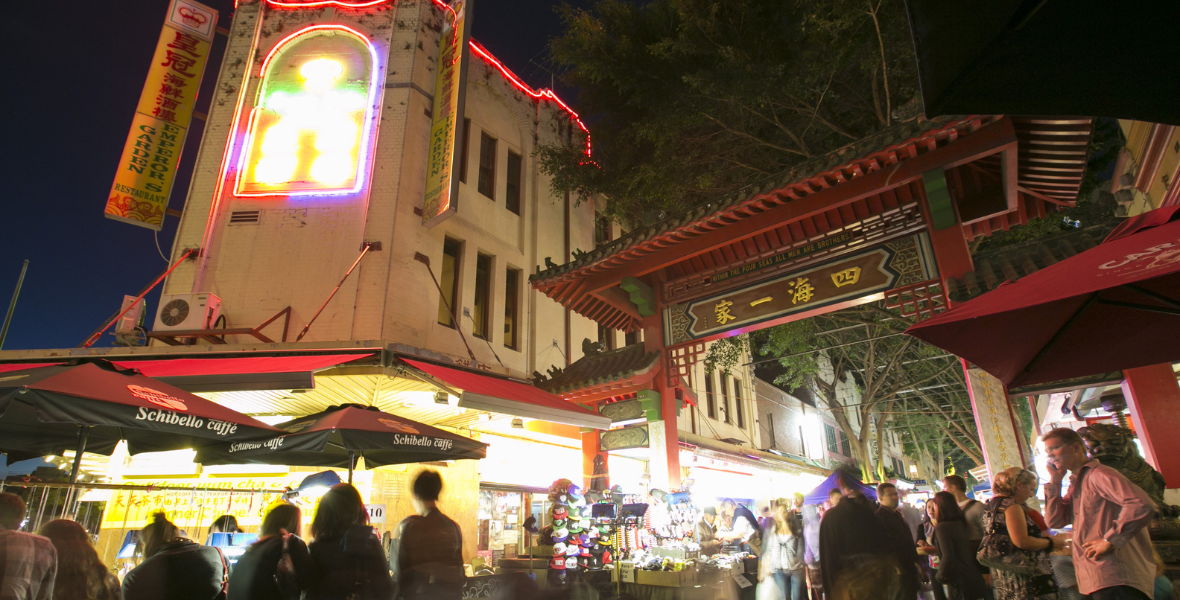 Image Source: Destination NSW Content Library
12. Go late-night shopping at Pitt Street Mall
Fancy a spot of late-night shopping? Thursday nights at Pitt Street Mall in the heart of Sydney's CBD is the time and place to do it. With over 600 specialty stores including Myer, David Jones, Glasshouse and more, you'll be spoilt for choice. There are plenty of eateries here too if you fancy a bite to eat.
13. Enjoy a harbour dinner cruise
Spend a cruisey evening taking in the sights of Sydney Harbour plus a fabulous show aboard a classic paddle wheeler. Enjoy a three-course meal, wine, and a famous one-hour cabaret show. There are plenty of other great dinner cruises to choose from too!
Cruises depart from King Street Wharf.
14. Watch a movie in an open-air cinema
The Sunset Cinema at North Sydney Oval is a must-do for movie lovers. Pull up a comfy beanbag, tuck into fresh popcorn and snacks, and settle in for the ultimate outdoor movie experience! There's a food truck and licensed bar onsite too.
15. Enjoy a meal at 6HEAD
Love a good steak? Treat yourself to a truly special night out at 6HEAD, Sydney's number-one premium waterfront steakhouse. The menu is prepared by award-winning executive chef Sean Hall and focuses on six cuts of steak: rump, rib-eye, T-bone, eye fillet, scotch fillet and sirloin.
You'll find 6HEAD at The Rocks on Sydney Harbour, overlooking the Sydney Opera House.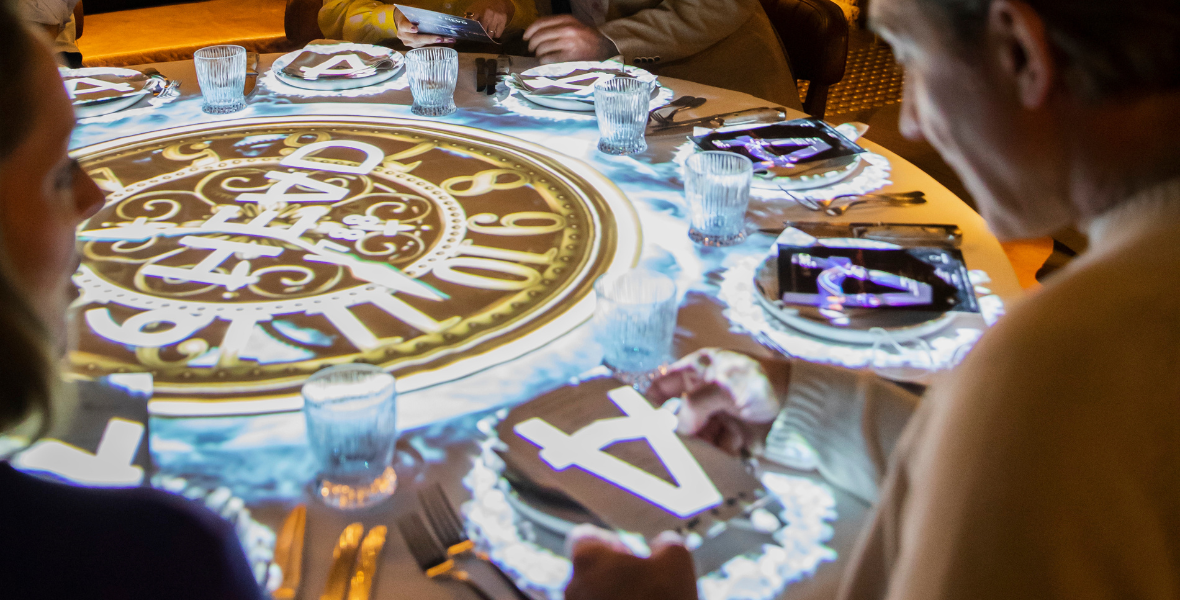 Image Source: Destination NSW Content Library
16. Watch the sunset at Manly Cove
Looking for a premium spot to watch the sunset? Head to Manly Cove – it's one of the best in Sydney! Be sure to check out the sunset time and arrive 20 minutes early to get a good spot. Bring along a dinner of fish and chips and a drink or two to enjoy as the sun goes down.
Ready to explore Sydney?
As you can see, Sydney knows how to put on a show after sunset! From movies and shopping to cruises and cocktails, there's something for everyone in this vibrant city after dark.
Inspired to rent a travel van and start planning a road trip itinerary planner? Take the first step and book your maui camper. Pick up and drop off your camper from our handy Sydney branch.
A campervan road trip means you can truly relax, take your time, and explore Australia at your own pace. And because Sydney has so many great campgrounds, including powered camping sites, you don't have to worry about expensive motels. And that means more of your budget can be spent on fun and adventure!
For more campervan travel inspiration, check out our helpful blogs and travel guides: