Join thousands of RV travellers
Sign up for our Go By Camper newsletter to receive inspirational travel content and awesome deals, and we'll send you a copy of our Ultimate RV guide!
Thanks
Please confirm subscription in your email.
1. Explore the local markets
Margaret River is abundant with farmers' markets. They are the perfect spots to sample the region's food and wine before packing it all up in the campervan to make the ultimate Australian gourmet platter. The Margaret River Farmers' Market was awarded the '2018 Delicious Awards Most Outstanding Farmers' Market in Australia', and still holds a strong name to this day. The market is filled with real farmers from the region selling their own fresh produce and artisan food producers selling their own manufactured foods. The Margaret River Farmers' Market is an authentic farmers' market, with only food and drink on offer. This tradition keeps the traditional and bona fide idea of a farmers' market alive.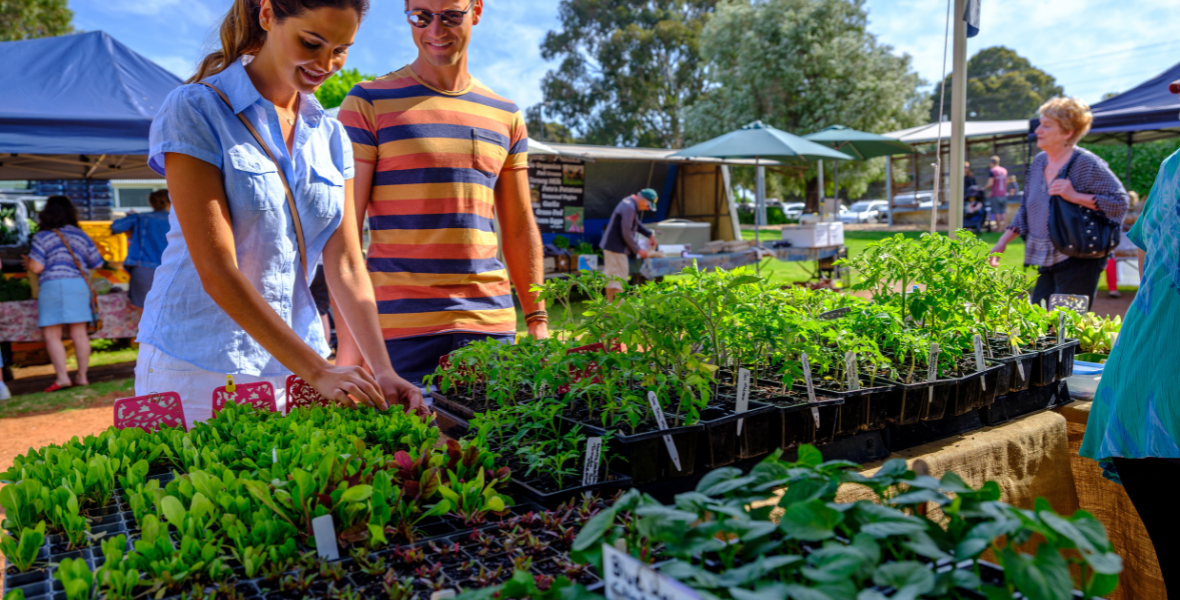 Image Source: Tourism Western Australia Image Gallery
2. Try the famous western rock lobster
Margaret River is home to the western rock lobster and the unique freshwater marron. You won't find either of these crustaceans fresher anywhere else in the world. Both colourful and shielded by a rock hard shell, and both are part of the 'spiny' lobster family. This is due to the hundreds of forward-pointing spines covering their bodies. The western rock lobster and marron are the target of Western Australia's largest and most valuable fishery. Margaret River is the perfect place to indulge your palate with a unique seafood experience.
3. Go beach hopping
While in the Margaret River region, the question won't be 'which beach?', it will be 'how many beaches can we fit into our Margaret River road trip?' Boodjidup Beach is a hidden gem, and it's only a 12-minute drive from the Margaret River. It's perfect for surfing, swimming, walking and enjoying peace and serenity. Another great beach is Yallingup Beach, just 35 minutes from Margaret River and it's a must-visit. The Yallingup Lagoon offers a protected reef, perfect for a family swimming area and beginner surfers. With so many pleasant white sand beaches, you'll find yourself arranging your driving schedule around which beach you'll be visiting for your lunchtime picnic each day.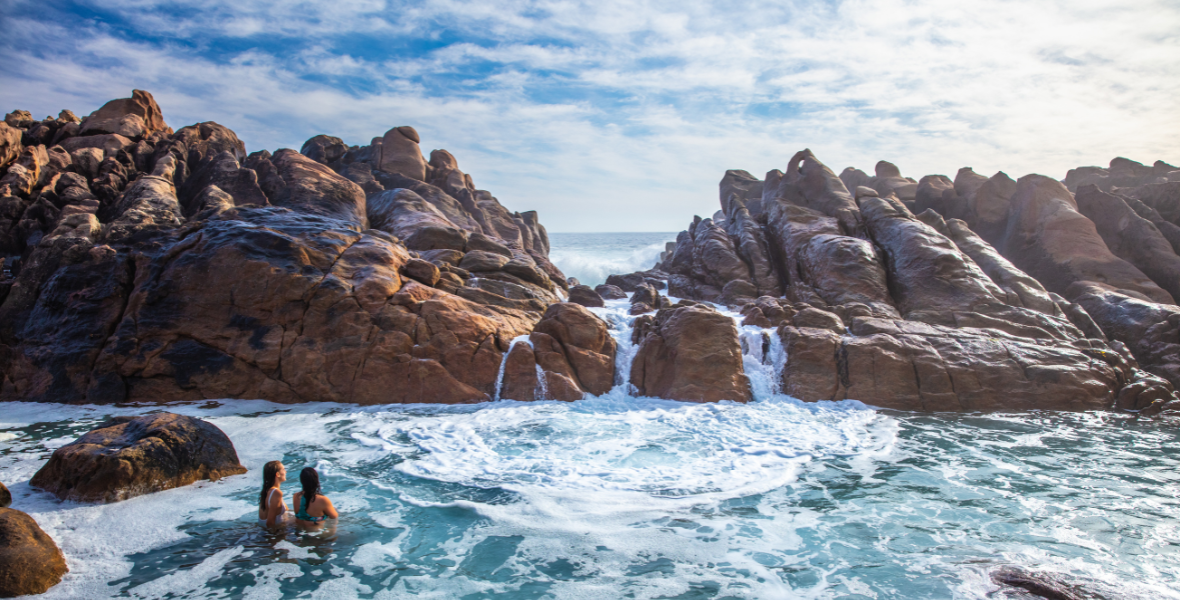 Image Source: Tourism Western Australia Image Gallery
4. Satisfy your sweet tooth
In case you didn't know, no trip to the Margaret River is complete without chocolate. The Margaret River Chocolate Company factory is a true staple of Margaret River. This institution was established in 1999 and has fed lucky chocolate lovers ever since. From free tastings to light lunches to chocolate fondue, this factory is a true chocolate paradise and a spectacular addition to your Margaret River road trip itinerary.
5. Go whale watching
Something you're sure to never forget is seeing a whale in person. Luckily, Australia is home to one of the longest whale-watching seasons in the world, giving you from June to November to see these magnificent mammals cruise past. Naturaliste Charters are at the forefront of whale watching in Western Australia, with 25 years of navigating the crystal clear waters of the southwest coastline under their belt. Take a trip on their 20m catamaran, the Alison Maree, and witness the whales close up from either the warmth of the cabin or the breezy bow.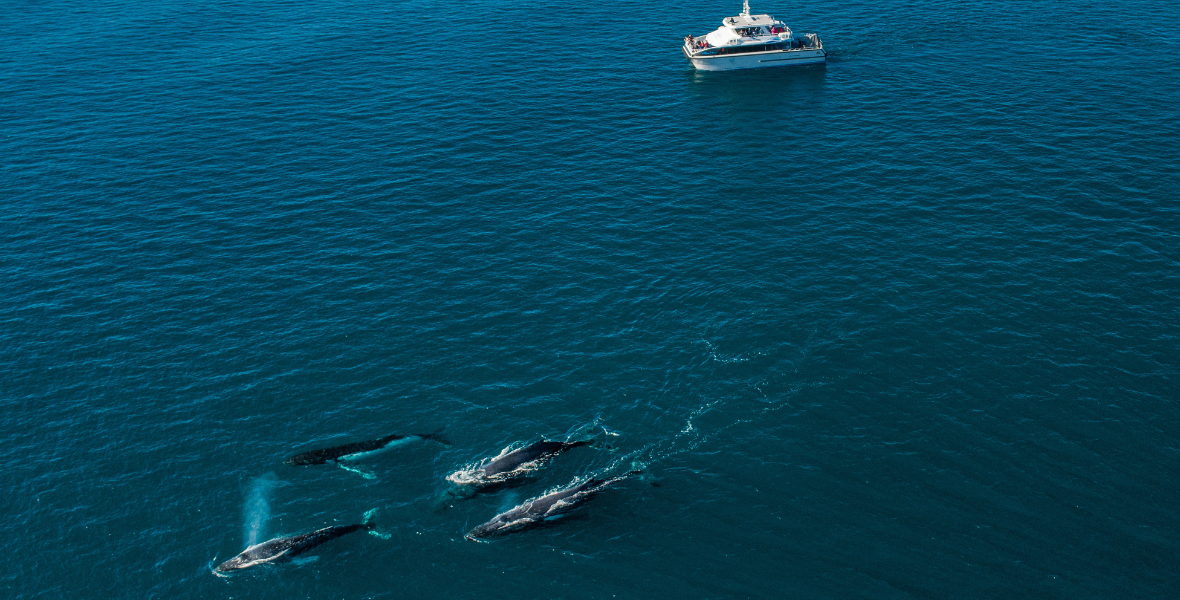 Image Source: Tourism Western Australia Image Gallery
6. Visit the region's top wineries
Settle in for a good-old fashioned long lunch at one of the region's many fantastic wineries. Margaret River is a relatively young wine region, and is something of a prodigy. The area has had massive success and international acclaim already. Margaret River is particularly known for its Cabernet Sauvignon and Chardonnay internationally.
Top wineries in the area include the Stella Bella Winery, which is located just south of Margaret River in Karridale. Stella Bella Winery is home to a fantastic winemaking facility, enabling the makers to make smaller, more distinctive batches of wine that focus on individual flavours. It's a unique wine tasting experience. Voyager Estate is one of the founding wine estates in Margaret River, founded in 1978 and still run by the same family. Voyager Estate focuses on sustainable growing practices and their own estate grown Chardonnay and Cabernet - their 'lifeblood'. You'll find Voyager Estate in the midst of the Margaret River region, making it an easy option to cruise down for a bite to eat and sip to drink.
7. Take in the incredible views
It's important to immerse yourself in the natural environment to really soak in the Margaret River region. With the ocean views and nature all around you, a campervan is the best way to see everything and stay close to where you want. Why be pinned when you can be free?
The wildflowers found along the Cape to Cape Track are an ever-changing yet consistently astonishing sight. The cliffs, caves, rock formations alongside the spectacular coastal and forest scenery make for an awesome scenery-filled walk. Redgate Beach is not only a surfers' paradise, but also home to exotic wildlife such as the rock parrot and eastern reef egret. Add to that the beautiful coastal dunes and ancient boulders, and you can see why this area is so popular. Redgate Beach is only a 10-minute drive from Margaret River, perfect for some great photos and a picnic.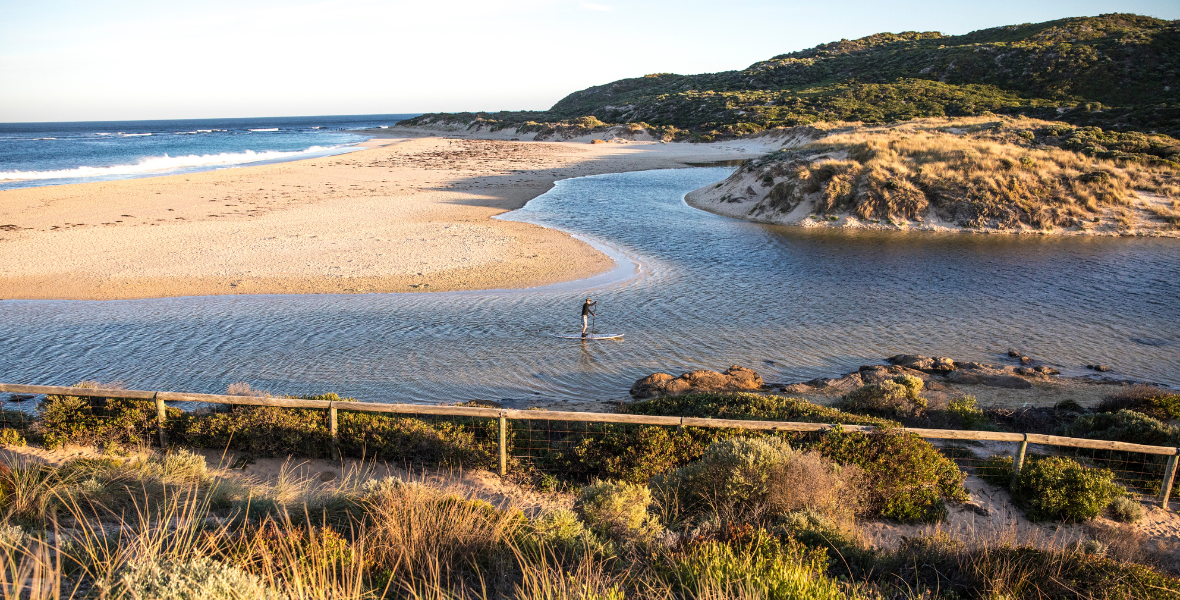 Image Source: Tourism Western Australia Image Gallery
8. Have a go at deep sea fishing
Fishing is more enjoyable with someone who knows what they're doing and where to go. Fishing charters are common in the Margaret River region, giving you the opportunity to haul in some delicious fish to cook on the campervan barbecue for dinner. Legend Charters is one charter that is worth looking into for a fishing trip out on the ocean. The charter boasts the highest catch rate on the coast (commercial and chartering), top-line facilities and equipment and years of experience on these specific waters. The team at Legend Charters are sure to give you a fulfilling experience that you won't forget.
9. Try stand up paddle boarding
Blackwood River in the Margaret River region is perfect for stand up paddle boarding. This river is nestled in a vibrant and green national park setting. Take a guided tour down the river, through the twists and turns as you work on and are trained in your paddling skills in absolute natural wilderness. Margaret River Standup Paddle are the hosts and guides of this mesmerising experience. Due to the small groups of eight people, you'll be well looked after and guided the entire time.
10. Experience high ropes
Forest Adventures South West is a high rope adventure course park in the Margaret River region. Set high up in the treetops of the Ludlow Tuart Forest, this adventure park spans over eight acres of untouched and natural bushland. The park boasts six huge courses, combining both rope and wire challenges to provide you with two hours of adrenalin-filled entertainment.
11. Explore caves
The Margaret River region is home to many underground adventures and experiences. The caves of the Margaret River region are well renowned for huge stalactites and ancient fossils found deep within. The massive stalactites are residents of Jewel Cave which is covered in natural jewellery, from pendulites to cave coral to the well-preserved skeleton of the extinct Tasmanian Tiger. Mammoth Cave is a natural time capsule filled with ancient fossils of long-extinct Megafauna such as the 50,000-year-old "zygomaturus" jawbone embedded in the cave wall. Both caves host guided tours and are a great experience for the whole family.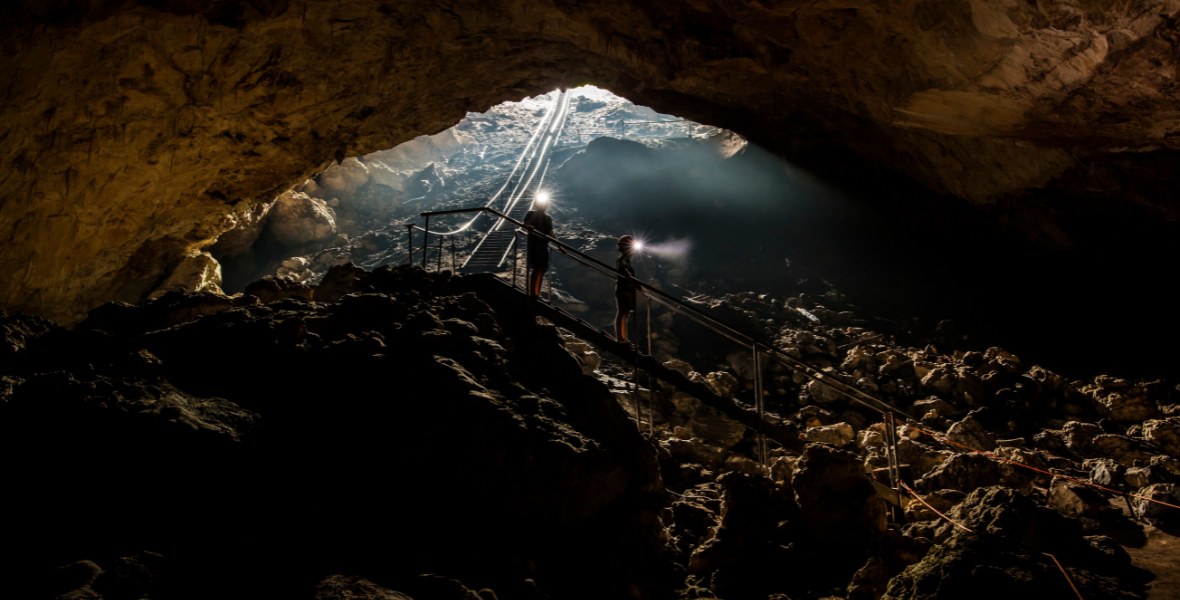 Image Source: Tourism Western Australia Image Gallery
12. Hire a bike
Mountain biking, road cycling and leisure riding are all great activities in the Margaret River region. Mountain biking through the gigantic trees and amazing scenery is what makes Margaret River's mountain bike tracks so special. If you're in for more of a challenge, there are jumps, logs, rollovers and mud found all over these tracks. Of course, you can avoid all of this too! The picturesque and rolling hills of the Margaret River region provide fantastic road cycling opportunities. Aside from the ride itself, cyclists are spoilt for options with the roadside coffee spots, perfect for a Sunday ride and coffee.
Ready to explore Margaret River?
Margaret River is a special place, tucked away in the far corner of Australia. This area is so tucked away you may have not heard of it. Its location is what makes it such a mesmerising and untouched location. This is also why Margaret River is best explored when you have the freedom to move about in a campervan. With a maui campervan you can drive to see all the amazing views and fossils in the caves, or pick up some top quality wine from the famous Margaret River wineries to pair perfectly with your fresh fish or rock lobster. Rock lobster cooked on the campervan barbecue is fantastic. Make Margaret River your next campervan road trip in Australia. Book your maui campervan online and pick it up from your nearest branch.