Join thousands of RV travellers
Sign up for our Go By Camper newsletter to receive inspirational travel content and awesome deals, and we'll send you a copy of our Ultimate RV guide!
Thanks
Please confirm subscription in your email.
Whether you are dreaming of swimming with endangered sea lions, exploring one of the largest fringing reefs in the world or navigating countless mesmerising geological formations, you can do all this and more along the Coral Coast. Here is our list of the 15 most breathtaking stops along this stunning stretch of Coral Coast in Western Australia.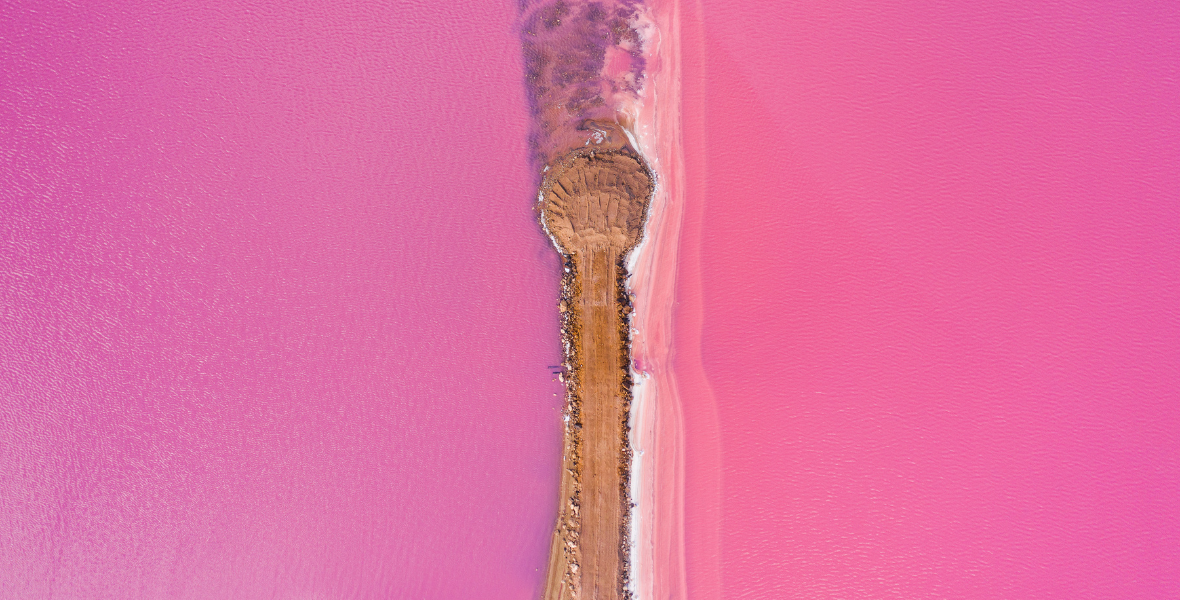 Image Source: Tourism Western Australia Image Library
Travel the Coral Coast of WA by campervan
The Coral Coast of Western Australia is a must-do for any avid traveller, and perfect for exploring in a campervan. Spanning over 1100 km across Western Australia, a campervan is a perfect way to see and do more while going at your own pace. Curate your own adventure when you travel with maui. Simply pick up your vehicle from the Perth maui branch and head north to experience the magic that awaits.
Best stops on the Coral Coast of Western Australia
Dreaming of a Western Australia road trip filled with ochre red desert campgrounds, wildflowers and endless coastal beauty? Here are the 15 stops you won't want to miss!
1. Peek at the Pinnacles
Cervantes is one of the most isolated towns in Western Australia, with a population of about 300 people. However, this sleepy town offers one of Australia's most unique and fascinating natural landscapes.
A popular attraction in Cervantes that shouldn't be missed is The Pinnacles Desert, located in Nambung National Park. Entry costs $15 per person, which gives you access to the driving loop, where you can admire thousands of tall limestone spires rising out of the desert sands. Plus, its proximity to Perth (under three hours) makes it an easy day trip or the first stop on a longer Western Australia road trip.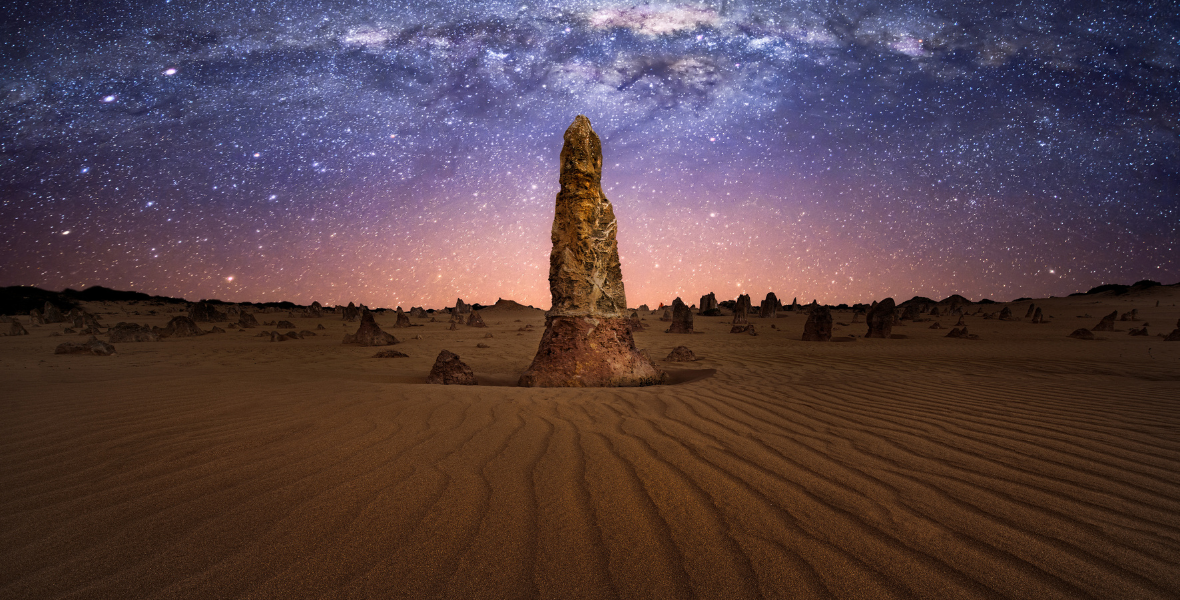 Image Source: Tourism Western Australia Image Library
2. Explore everything on offer at Ningaloo Reef
Ningaloo Reef Marine Park is renowned as one of the largest fringing coral reefs in the world. Here you can expect to see more than 500 species of fish, ancient sea turtles and countless vivid marine life as well as admire the colourful and pristine reef. This is also one of the few places in the world where you can swim with whale sharks! The area is also home to one of Australia's most famous national parks – Cape Range National Park. In addition to exploring this incredible landscape out to sea, take some time to adventure through its amazing red rock canyons and gorges on foot.
3. Splash around with Sea Lions in Jurien Bay
Jurien Bay is located just 2.5 hour's drive north of Perth on the Indian Ocean Drive. It has a beautiful beach, stunning coastline and great facilities for visitors including shops, restaurants and cafes.
Jurien Bay is also home to Western Australia's largest population of sea lions! A trip here wouldn't be complete without joining a tour to go swimming in crystal clear waters with these playful puppies of the ocean.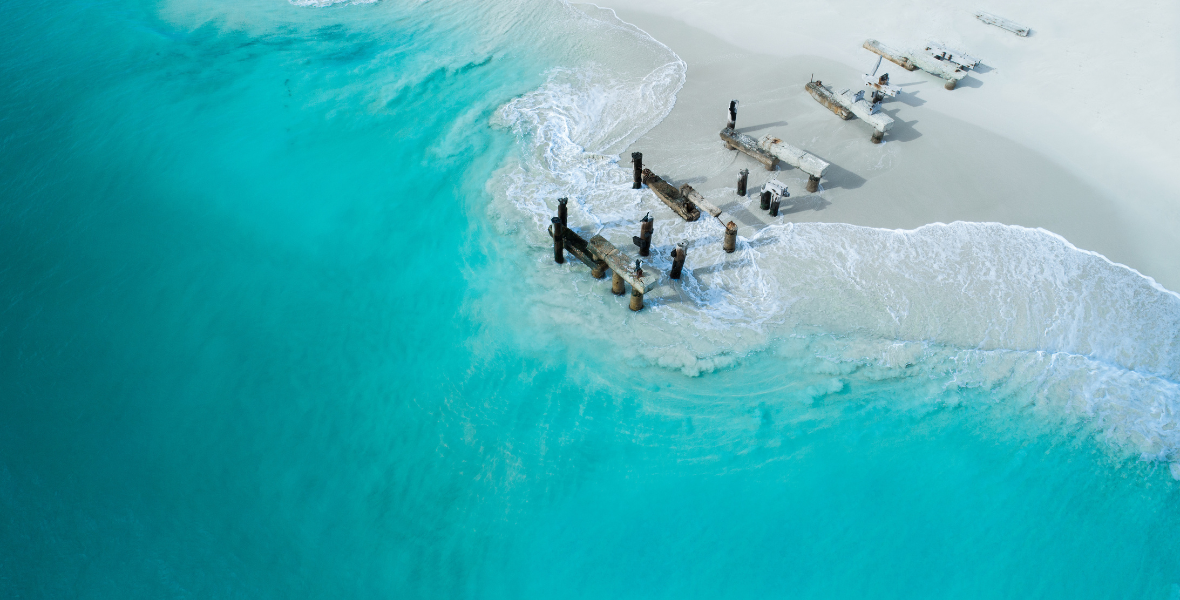 Image Source: Tourism Western Australia Image Library
4. Snap a pic from Nature's Window
Nature's Window is a scenic lookout on the Coral Coast known for its perfect framing of the rugged upstream view of the Murchison River. This one-of-a-kind natural attraction, formed from layers of Tumblagooda Sandstone, offers spectacular views of the gorge as well as a fascinating geological landscape. To access the arch, follow the stairs from the car park, winding past native plants and past lookout points until you reach a set of steep steps winding their way to the arch. It's an easy 1km walk (return) but can get quite hot so be sure to start early and bring plenty of water! This trail is rated moderate to challenging due to steep sections and uneven surfaces, but absolutely worth the trip.
5. Take a tour of the Houtman Abrolhos Islands
The Houtman Abrolhos Islands are a group of 122 islands situated 60 kilometres west of Geraldton on the Western Australian coast. The islands were formed over millions of years by volcanic activity and are home to some of Australia's most pristine beaches, reefs and lagoons.
The island chain is protected under conservation regulations as a nature reserve with many areas closed off to visitors for protection purposes including breeding sites for sea birds, turtles and other marine life. However, this makes the Islands the perfect oasis to go fishing, swimming, snorkelling, and diving as well as marine and wildlife spotting. This island paradise is truly your oyster and a must-do on any Coral Coast Western Australia road trip.
6. Think Pink at Port Gregory
Port Gregory is a small town in the Mid-West region of Western Australia, just under six hours north of Perth. Port Gregory offers a variety of activities, including fishing, swimming, boating and bird watching but is best known for its neighbour Hutt Lagoon. This vivid Pink Lake is an oasis of pink salt lakes and beautiful sand dunes. The iconic colouring comes from the presence of the carotenoid-producing algae Dunaliella salina and is an iconic Western Australia bucket list experience. The pinks will change throughout the day, but are the most vivid in the morning and at sunset when this magnificent salt lake changes colour from mauve to pink to purple!
7. See the wildflowers at Mullewa
Mullewa is a small town in the Murchison region of Western Australia, located about two hours from Geraldton. It lies deep in the heart of wildflower country, straddling both geological and climatic transition zones. This unique climate produces a great diversity of stunning wildflowers! Here you can explore several nature and cultural walks on the Mullewa Wildflower Trails. Plus, every year the Wildflower Show Outback in Bloom is held here too! So if you're keen on seeing some truly spectacular blooms then be sure to rent a van to travel around this area in August/September.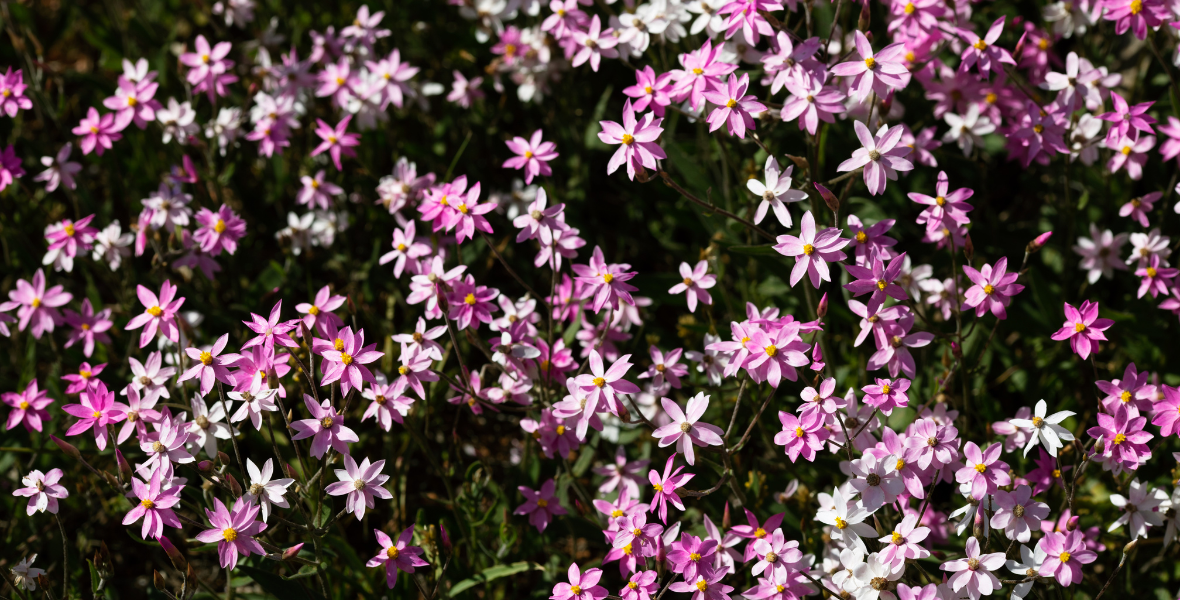 Image Source: Tourism Western Australia Image Library
8. Take a dip in the Ellendale Pool
Ellendale Pool is a freshwater pool that's located just 45km or 40 minutes drive southeast of Geraldton and about four hours northwest of Perth by campervan. Surrounded by magnificent gum trees and a rocky gorge, it's a great place to swim and relax, with picnic tables and BBQs available for use. Camping is permitted at a fee, but bookings are essential as numbers are limited. However, this is also a perfect spot for having a picnic before heading back out on your next adventure.
9. Walk along the Mushroom Rockwall Trail
The Mushroom Rockwall Trail is one of many stunningly beautiful tracks that can be found within Kalbarri National Park, Western Australia - just a six and half hour drive north of Perth. This leisurely two-hour walk follows the coastline, past cliffs and rock pools to a stunning rock formation called Mushroom Rock. This unique shape of the Mushroom Rock is a result of strong winds blowing along with water erosion over millions of years. Perfect for geological enthusiasts and nature lovers alike.
10. Explore the caves at Stockyard Gully National Park
If you're looking to explore the caves at Stockyard Gully National Park, be sure to pack your torch! This protected area is around 3 hours drive northeast of Perth and includes a fascinating group of limestone caves that lead to an underwater cave and river system. Look out for the colonies of bats as you make your way through the 300-metre-long caves. These are completely dark in places, so be sure to use your flashlight and take care when exploring.
11. Get up close and personal with Dolphins at Monkey Mia Beach
If you are looking for a truly unique wildlife experience, don't miss your chance to feed the dolphins at Monkey Mia Beach. Dolphins are a common sight here and can be seen frolicking in the water around the jetty.
Each morning a pod of wild bottlenose dolphins regularly swims up on shore for their daily feeding. These feeding times range between 7:45 am and 12 pm daily and are the perfect spot to interact with these magical creatures before they swim back out into deeper waters. Don't worry though! The dolphins aren't put at risk by this activity. They are still kept wild as they only receive less than 10% of their daily food requirements at this time. There are also plenty of fantastic conservationists taking great care of these animals. This is an incredibly unique experience that shouldn't be missed by any traveller visiting Western Australia's Coral Coast region!
12. Snorkle at Five Fingers Reef
Five Fingers Reef is a fantastic snorkelling and diving site, home to some of Australia's most colourful marine life, including turtles, dolphins, sea snakes and reef fish. It's an especially great option for beginners who have never been diving or snorkelling before but would like to try it! This area is only accessible via 4WD, or by foot, but is absolutely worth the adventure.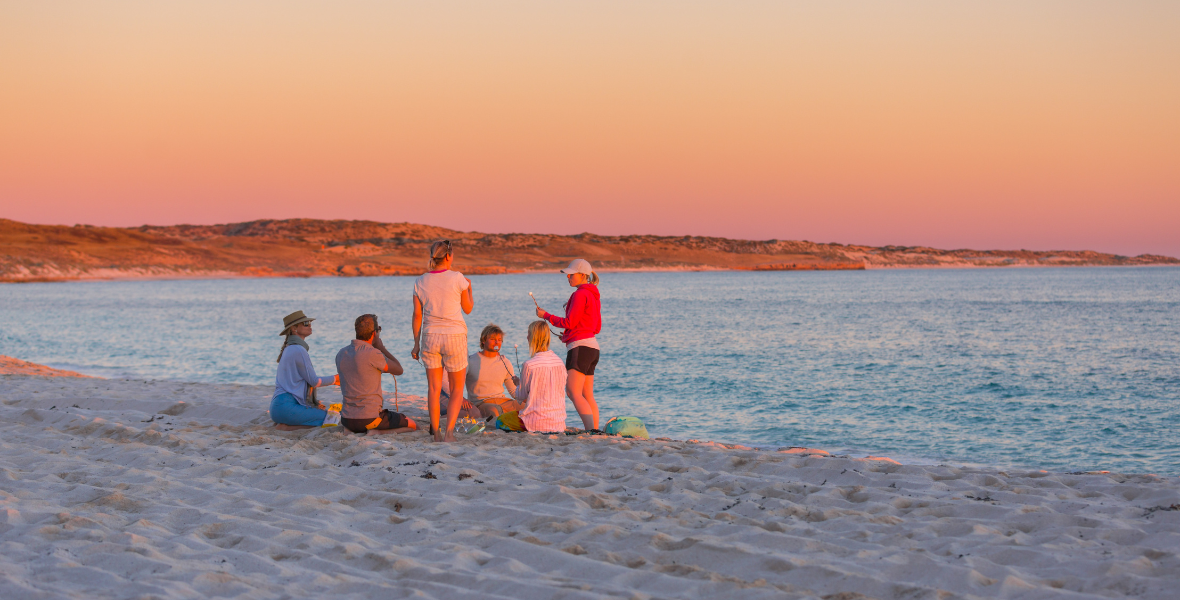 Image Source: Tourism Western Australia Image Library
13. Take in the view from the Kalbarri Skywalk
For a unique view of Western Australia's stunning desert regions, plan a stop at the Kalbarri Skywalk. This elevated walkway extends out over the cliffs and provides stunning views of the rust-red cliffs of the gorge, exceptional wildflowers, and wildlife below. The walkway boasts two viewing platforms that extend 25m and 17m beyond the gorge rim; more than 100m above the Murchison Gorge below. On the way in, be sure to check out the 'Kaju Yatka' sign (meaning 'sky' and 'to walk') designed by local indigenous artist Lesley McLay who designed this to honour her ancestors. Entry fees apply to the Kalbarri National Park however there are no additional fees for access to the skywalk.
14. Take a stroll along the Three Bays Walkway
The Three Bays Walkway is a popular walking track on the Coral Coast that runs from Kalbarri to Three Bays, covering 2.5 km of scenic coastline. Along the way, you will pass several stunning beaches including South Bay, Dynamite Bay and Anchorage Bay—which all have their own unique charm. Strolling through this stunning stretch of coast is the perfect way to stretch your legs on a west coast drive and immerse yourself in this region's stunning natural beauty.
15. Connect with local culture at the Gwoonwardu Mia, Gascoyne Aboriginal Heritage and Cultural Centre
If you're looking to connect with local culture, the Gwoonwardu Mia, Gascoyne Aboriginal Heritage and Cultural Centre is a must-do. Located in the town of Carnarvon, Gwoonwardu Mia tells the stories of Gascoyne's Aboriginal people in their own words and language. Experience the art and exhibitions, shop Aboriginal artwork as well as delight in the indigenous-inspired cuisines at the cafe on-site.
Ready to travel the Coral Coast of WA by campervan?
The Coral Coast is a smorgasbord of stunning coastal scenery, desert and marine wildlife in Western Australia just begging to be explored. Spanning a wild 1000+ km, there is no better way to explore this region than with a road trip!
Ready to explore the area for yourself in a campervan? Book your maui campervan rental today. For more ideas on your upcoming Western Australia campervan trip, including the best things to see in Perth, check out the maui blog.