Join thousands of RV travellers
Sign up for our Go By Camper newsletter to receive inspirational travel content and awesome deals, and we'll send you a copy of our Ultimate RV guide!
Thanks
Please confirm subscription in your email.

Road Trip Through Australia's East Coast
What better way to travel the East Coast of Australia than in a campervan. Embark on the adventure of a lifetime on the ultimate Aussie road trip. Discover the benefits of travelling with all your home comforts in tow. There are plenty of epic routes to choose from; all you have to do is decide which one will work for you. Maui has branches in all of Australia's key cities; Melbourne, Sydney, Brisbane and Cairns. So, you can pick up your camper whenever it suits you best. Enjoy the flexibility of being your own tour guide and the freedom that comes with hitting the open road with everything you need for your trip onboard.
The Best East Coast Road Trips
Australia's East Coast encompasses vibrant cities and natural wonders. There's something for everyone along this coast, all you have to do is choose the route that appeals the most to you. Here are our picks for the best east coast Australia road trip.
The Great Barrier Reef
Embark on The Great Barrier Reef route in your campervan. The perfect route for those that want to explore the world-famous Great Barrier Reef. Start your road trip in Brisbane and pick up your campervan at our branch there and when your trip is over, journey back to Cairns where you can drop off your camper.
Distance: Extend the journey from Brisbane to Great Barrier Reef and travel the 1,796km journey over 7 days.
Highlights: Get your holiday off to a good start and head to Noosa Heads and Main Beach on the Sunshine Coast in Queensland. Discover the unmatched scenery that surrounds you and take a dip in the crystal clear waters. Explore the UNESCO World Heritage Wet Tropics of Queensland. Wander through the luscious tropical rainforest and immerse yourself in this breathtaking national park rich in biodiversity. On day 4, reward yourself with a relaxing sail around the Whitsundays after a few days of driving. Located in the heart of The Great Barrier Reef, this is not to be missed.
Best time of year: The mild climate of Eastern Australia and the well-kept roads make this a popular driving route that can be enjoyed all year round.
Sydney to Brisbane Roadtrip
If you're looking to visit both of the vibrant cities of Sydney and Brisbane, consider exploring the hidden gems in between too. On this Sydney to Brisbane road trip you'll break up the 9.5-hour journey over a few days. Venture through all the breathtaking gems nearby and experience the best of Eastern Australia, and make this a trip to remember.
Distance: Start the 1040km journey in Sydney, first stopping off in Newcastle then through Forster, Port Macquarie, Coffs Harbour, Byron Bay, Gold Coast, Stradbroke Island and ending in Brisbane. This 10-day journey will be one to remember.
Highlights: On day one, visit the Worimi Sand Dunes on Stockton Beach, the largest sand dunes in the Southern Hemisphere. This natural wonder is a must-see when passing through Newcastle. On day 5, enjoy some family fun at the Big Banana and get your adrenaline pumping on the largest inflatable water slide in the world! On day 7, head to Cape Byron, the most easternmost point on mainland Australia. This is the perfect spot to unwind after a long day on the road.
Best time of year: This journey can be enjoyed at any time of the year.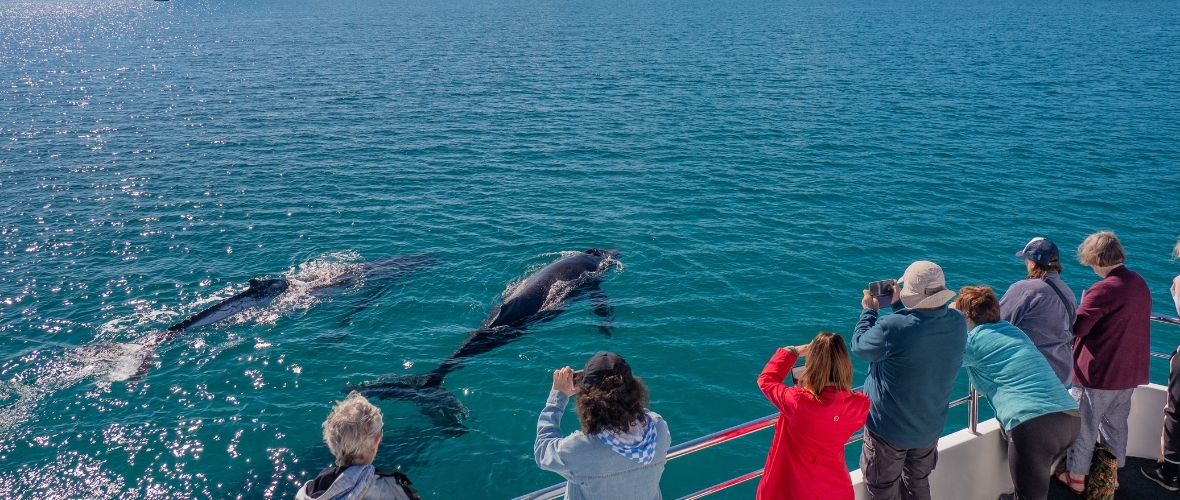 Melbourne to Sydney Itinerary
Enjoy the bright lights and big-city buzz and connect between Melbourne and Sydney. Perfectly suited to those that love exploring vibrant cities. Discover the incredible architecture and sample the fine wines from the local vineyards on this road trip. This is the perfect trip for those who prefer the fast pace of big cities and those who love to indulge in great food.
Distance: Travel 5 days from Melbourne to Sydney and discover all the sights in between. This trip is 1157km of inland adventure.
Highlights: On day one, travel from Melbourne to the city of Bendigo and marvel at the late Victorian architecture. Be sure to spend some time wandering through Bendigo's art precinct and check out an art gallery or two. On day two, explore the Alpine Valley and King Valley and sample some Australians finest wines while overlooking sweeping vistas.
Best time of year: Travel through rain or shine; this road trip is not limited to any one season.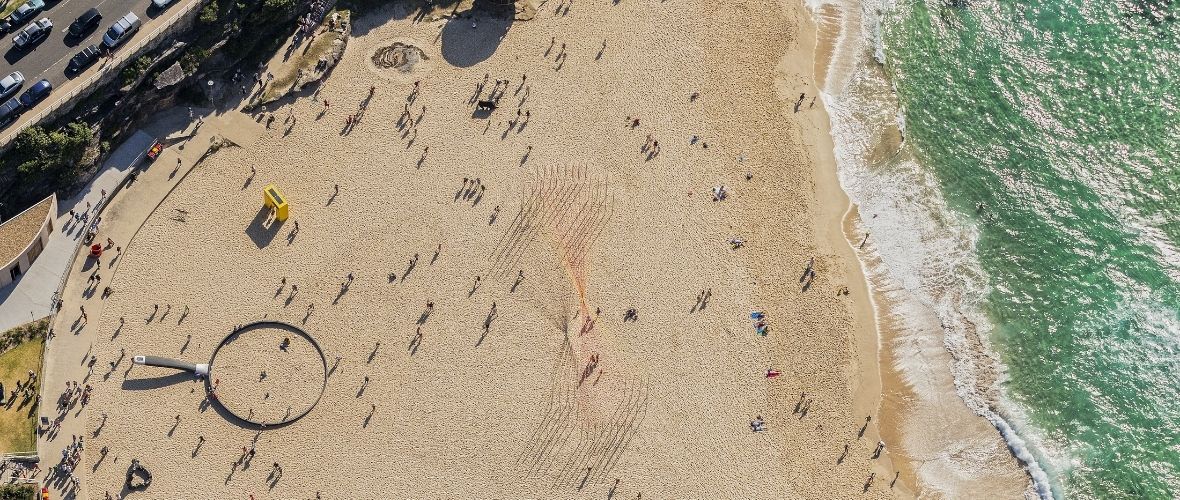 The Legendary Pacific Coast
Make the most of Australia's East Coast and take on The legendary Pacific Coast road trip. Travelling non-stop between Sydney and Brisbane is a 10-hour drive, but the coastline offers plenty to see and do. Consider extending your vacation and take in the very best of the Pacific coastline.
Distance: This route will take you on an adventure of 1053km between the two cities, taking seven days to complete.
Highlights: The first stop is Lake Macquarie, just 90 minutes drive from Sydney. Stay and explore Australia's largest permanent coastal saltwater lake, with plenty to do on the water. On the second day of your trip, explore Nelson Bay. Stroll through the markets and pick up some goodies to cook up in your camper in the evenings. On day seven, visit Byron Bay and recharge in the beautiful coastal setting. Sample Byron's best restaurants as a perfect end to your roadtrip.
Best time of year: Although this route can be enjoyed at any time of the year, the shoulder months are particularly beautiful.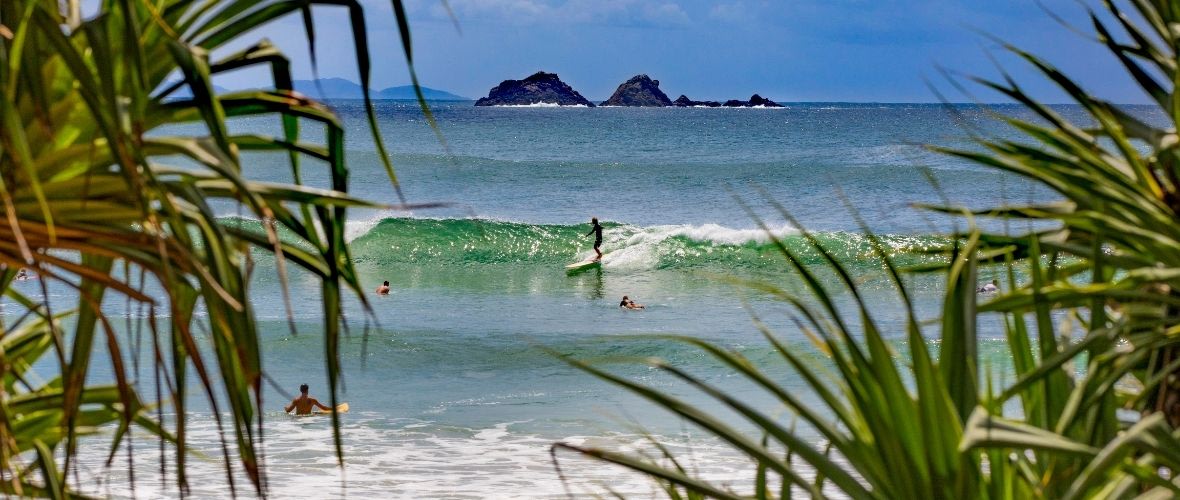 Great Southern Touring Route
Take your camper on the Great Southern Touring Route for an adventure-filled vacation. This route will take you on a tour of Australia's best beaches and allow you to soak up the history of nearby towns. This route breaks up the driving so you can maximise your time in Victoria and enjoy a relaxing vacation, exploring the sights along the way.
Distance: This is an 808km loop from Melbourne to Ballarat, Grampians, Port Campbell, Lorne and then back to Melbourne. If you want to extend the trip, take advantage of some of the side trips recommended along this route.
Highlights: After a few days of driving, you'll come across one of the most scenic stretches of road in the world. Ride along the Great Ocean Road and discover the rugged coastline, find the perfect spot to park up and take some pictures. Be sure to spend some time at the Twelve Apostles and marvel at the breathtaking rock formations that tower above the sparkling waters. Sunset is a popular time for tourists but we recommend getting there early in the morning (or staying overnight) for a truly breathtaking sunrise.
Best time of year: Make the most of the beaches and save this trip for the summer months. Enjoy ocean swims and unwind overlooking the picturesque coastlines.
Discover Australia's East Coast by campervan
The East Coast of Australia is brimming with epic views, natural wonders and vibrant cities that are waiting to be explored. Take on one of these east coast road trips in a campervan. This budget-friendly method of travel is convenient and cost-effective. You'll enjoy the freedom of being able to explore on your own terms. You can wake up somewhere new every other day and not have to worry about booking accommodation. Your Maui camper will come equipped with everything you need for a great road trip. The best part is if you fall in love with one of the towns on the route you can stay a few extra days. You will be your own tour guide and able to go with the flow. When you travel in a campervan, the journey is all part of the adventure.
Ready for your next Maui adventure?
There you have it, our picks for the best road trips on Australia's East Coast. No matter what kind of vacation you're looking for, there's an epic adventure waiting for you. Once you've decided what route you would like to embark on, book your motorhome with Maui. Don't miss out on our latest deals. For more travel inspiration, find out how you can explore more of Australia by campervan.
---

Whoops, it seems like we haven't got any Popular Routes
Please try a different combination or click below to reset your search