Join thousands of RV travellers
Sign up for our Go By Camper newsletter to receive inspirational travel content and awesome deals, and we'll send you a copy of our Ultimate RV guide!
Thanks
Please confirm subscription in your email.
To keep things simple, we've created a list of our top 10 coastal road trips in Australia. So buckle up and get ready to choose the perfect scenic drive for your upcoming Australia road trip.
Top 10 Coastal Road Trips
Australia is jam-packed with scenic coastal drives. While a large majority of them are located in Queensland, Australia - there is a great coastal drive waiting to be explored in every state.
1. The Great Ocean Road, Victoria
Distance: 240 km
Driving time: 3 hours 40 minutes
The Great Ocean Road is a 240 km stretch of road traversing between Torquay and Allansford in Victoria. Made famous by the iconic limestone pillars known as the '12 Apostles', this drive offers plenty of incredible natural Australian attractions, dining experiences and historical sites. Some of the best things to see and do on this scenic drive include:
This popular coastal route is typically explored as part of the Great Southern Touring Route but can easily be explored in its own right over a few days.
2. Sydney to Melbourne
Image Source: Destination NSW Content Library
Distance: 1264km
Driving time: 16 hours
Sydney and Melbourne often compete for the title of 'best city in Australia'. Despite their best efforts, they have never quite settled that argument. Sydney is ranked for its stunning beaches, attractive harbour, and temperate weather. While Melbourne is best known for its food, culture, nightlife, and scenic drive day trips. So, why not get the best of both worlds and explore both cities.
The best part about renting a van to travel between these two cities is stopping and seeing some of the top Australian attractions that lie on this stunning coastal drive. Some of the top things to see and do on a Sydney to Melbourne Itinerary include:
This trip can be made as slow or as fast as you like, but we recommend allowing up to 1-2 weeks to make your way between the two cities.
3. Great Southern Touring Route, Victoria
Distance: 808 km
Driving time: 13 hours
The Great Southern Touring Route is a loop tour beginning and ending in Melbourne that highlights the very best of Victoria. After picking up your motorhome from the maui Melbourne branch:
Get the most out of your road trip by familiarising yourself with the latest campervan travel information in Victoria.
4. The Grand Pacific Drive, NSW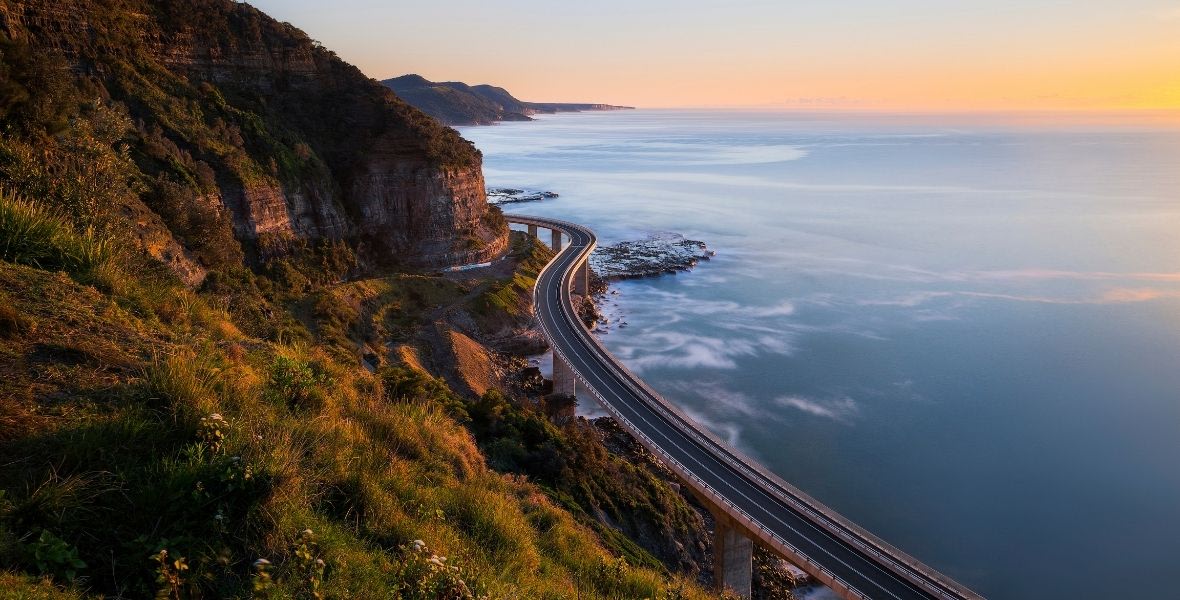 Image Source: Destination NSW Content Library
Distance: 184 km
Driving time: 2 hours 40 minutes
When it comes to coastal road trips and scenic drives in New South Wales, it doesn't get much better than the Grand Pacific Drive. This epic road trip starts in Sydney (where you can pick up your motorhome at the Sydney maui branch) and hugs the coastline all the way down to the Shoalhaven region.
Don't miss the thrill of driving along the Sea Cliff Bridge that juts out over the pristine blue waters and rocky cliffs. But that's not all that is on offer along this scenic drive. Our top recommendations for the Grand Pacific Drive include:
This short drive packs a punch, and you could easily spend anywhere between a few days and a few weeks exploring this slice of NSW.
5. Great Barrier Reef Drive, Queensland
Image Source: TEQ Visual Gallery
Distance: 1796 km
Driving time: 20 hours 30 minutes
Great Barrier Reef Drive guides you along some of the most iconic Australian attractions and world-listed heritage sites. Winding your way from the Sunshine Coast to the tropical north, there is plenty to experience as you explore this world-renowned coast:
We recommend allowing 7 days to enjoy this scenic drive along the Queensland coast.
6. Cairns to Cooktown, Queensland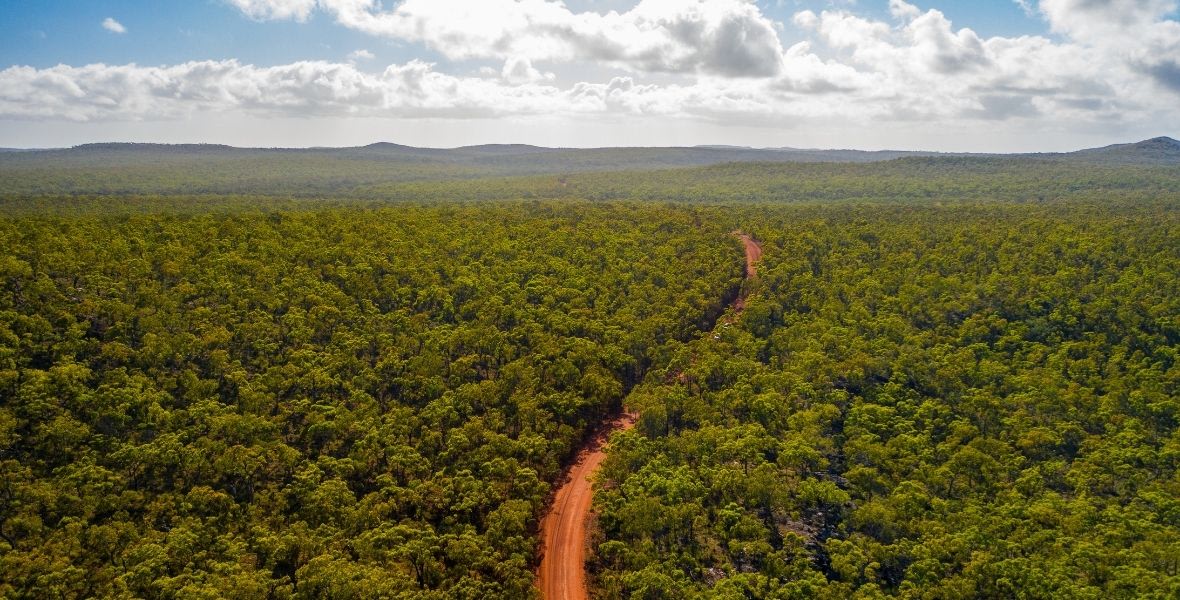 Image Source: Tourism Australia Visual Gallery
Distance: 322 km
Driving time: 3 hours 50 minutes
While many travellers dream of driving to the tip of Australia at Cape York, this 4WD track is quite inaccessible for many. Why not enjoy the next best thing with a drive up to Cooktown. Soak up the very best of Cairns, the Wet Tropics and Port Douglas on the way up to Cooktown:
Top tip: There is a coastal route that takes you through the Daintree Rainforest up to Cooktown, but these roads can be unpredictable and not advised for motorhomes.
7. Captain Cook Highway, Queensland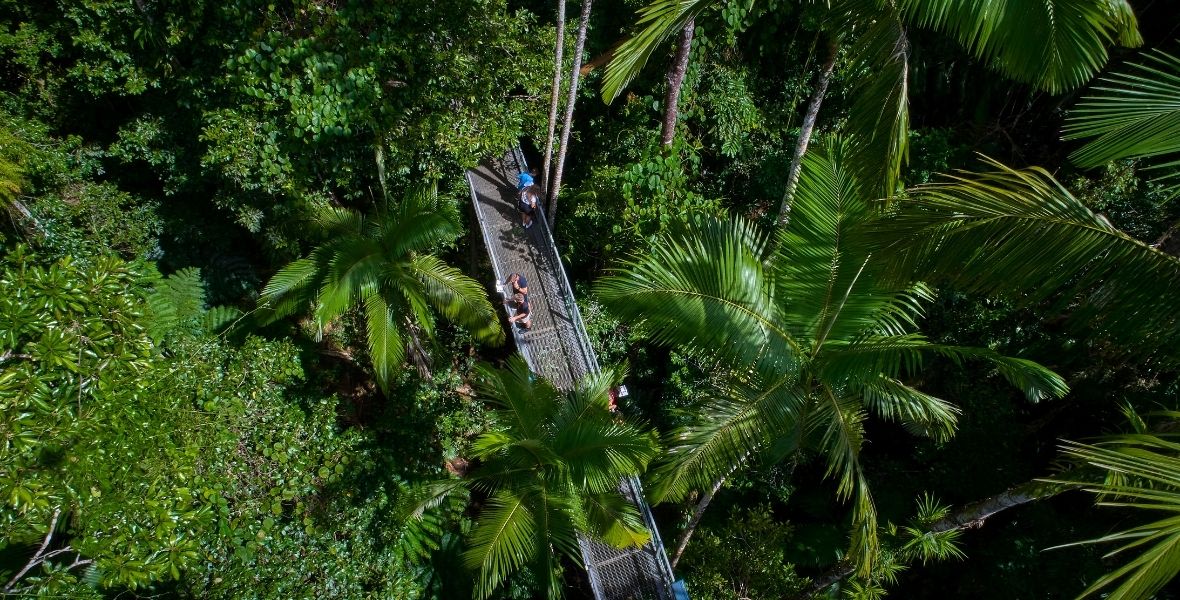 Image Source: Tourism Australia Visual Gallery
Distance: 76 km
Driving time: 1 hour 10 minutes
The Captain Cook Highway is an iconic Queensland drive and the gateway to the Daintree Rainforest. Follow this highway as it winds its way between forested walls on one side and panoramic ocean views on the other, all the way from Cairns to Mossman. Some of the best things to do and see include:
This is a short but jam-packed highway, so allow a few days to experience it all.
8. Coral Coast, Western Australia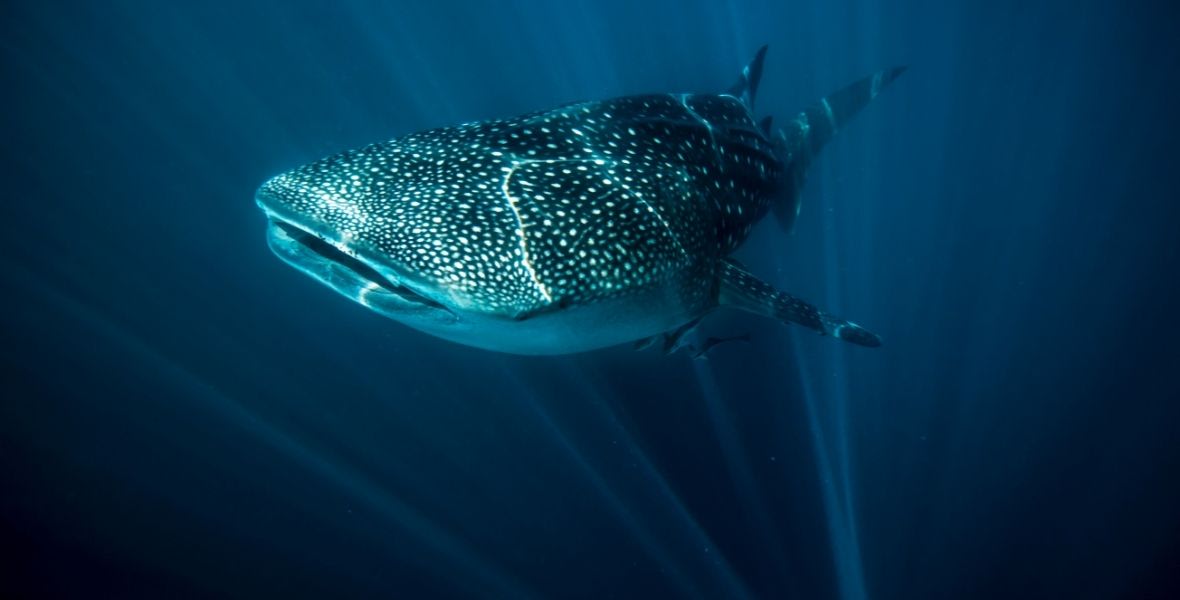 Image Source: Tourism Australia Visual Gallery
Distance: 1252km
Driving time: 12 hours 50 minutes
The Coral Coast is one of the longest coastal drives in Australia and spans a diverse landscape. Along this scenic drive, you will be transported from the laid-back city of Perth, up through desert terrain, wildflower territory and into one of the largest fringing reefs in the world; Ningaloo. There is so much to see and do along this coastline, including:
Whether you are planning a trip from Perth to Exmouth or continue further north towards Broome, allow at least two weeks or more for this scenic drive.
9. Nullarbor Plain, South Australia
Image Source: Ricky Dunn @LifeDunnDifferently
Distance: 1128 km
Driving time: 11 hours 30 minutes
Crossing the Nullarbor is easily one of the top things to do in Australia and a right of passage for many looking to complete the 'big lap'. This coastal road trip follows the Eyre Highway between Norseman in Western Australia to Penong in South Australia.
This drive is less about seeing the sights and more about experiencing Australia's more wild, semi-arid side. Spot wild dingoes, enjoy a fire under the stars and park up next to Bunda Cliffs to see the breathtaking views from on top of these sheer 90-metre high cliffs.
Top tip: If you are not travelling between these two states, the easiest way to experience the Nullarbor Plain is to plan a return trip from Penong all the way to Eucla. That way, you won't have to deal with border crossings and can still see and experience the magic of this iconic coastal drive.
10. Great Eastern Drive, Tasmania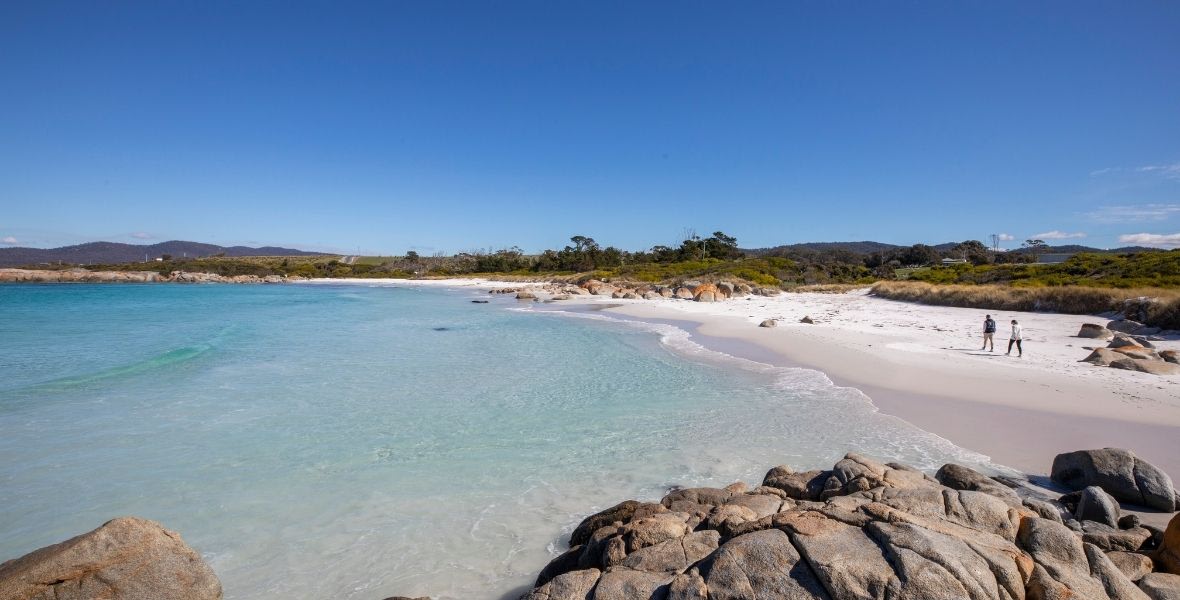 Image Source: Tourism Australia Visual Gallery
Distance: 264 km
Driving time: 3 hours 40 minutes
Home to some of the most campervan-friendly free camping and best secret camping spots in Australia, Tasmania is a coastal drive road trip dream. While Tasmania is notably revered as Australia's 'wild state', with over 40 percent of the landmass being wild forests, the coasts are just as stunning.
Along the Great Eastern Drive, you will find a diverse number of top Australian attractions and places to explore no matter how you like to travel. Some of the top things to do in Australia's most southern state include:
This state is relatively small compared to the rest of Australia, but it's definitely a bucket list destination that all the family can enjoy. It's especially great, for those with smaller children or with travelling companions who do not have the patience for long drives. Do this in a few days, or stretch it out over a few weeks - the choice is yours.
See more of Australia with maui
Australia's pristine coastline is a campervan dream. Take advantage of Australian weather and soak up the views on an Australian road trip to remember.
Ready to rent a van to travel one of these scenic coastal drives? Then check out our range of premium luxury motorhomes and book a maui motorhome today. If you are after a little more travel inspiration, don't miss our other popular routes and travel itineraries around Australia.