Join thousands of RV travellers
Sign up for our Go By Camper newsletter to receive inspirational travel content and awesome deals, and we'll send you a copy of our Ultimate RV guide!
Thanks
Please confirm subscription in your email.
Luckily, your Maui campervan comes with a fridge, which means you can stock up without worrying about it melting in the heat!
When you rent a travel van to explore Australia, you've got the freedom to stop when and where you like. So, if you find more great chocolate attractions along the way – be sure to let us know!

Let's take a closer look at some of the tasty, tempting choccy choices worth adding to your Australian road trip itinerary planner!
1. Noosa Chocolate Factory, Brisbane
Address: 144 Adelaide Street, Brisbane
Nearest Maui branch: Brisbane
From their rustic hot chocolates to their fresh rocky road, the Noosa Chocolate Factory is a haven for chocolate aficionados. The factory specialises in panning (chocolate coating) using their special blend of high percentage cocoa dark chocolate. Working in close partnership with local producers, these chocolate experts produce boutique chocolate of superlative quality and wear their ethics proudly. All dark chocolate contains no animal products so is 100% vegan friendly and all their products are 100% palm oil free.
2. Fremantle Chocolate, Fremantle
Address: 20/8 Sustainable Ave, Bibra Lake WA 6163
Nearest Maui branch: Perth
If you're looking for one of the best things to do in Perth, a visit to the Fremantle Chocolate Factory is definitely right at the top of the list! With over 300 handcrafted chocolate goodies, this choccy haven has something in store for every chocolate lover! Choose from boxed chocolates, traditional lollies, and special gift hampers. The Fremantle Chocolate Factory is a sister company to the Margaret River Fudge Factory, so you can also treat yourself to some fine fudge while you're there.
3. Chocolate Moments, Brisbane
Address: 42-60 Albert St. Brisbane, Qld 4000
Nearest Maui branch: Brisbane
While everyone knows Belgium is famous for Belgian chocolate, it's nice to know you don't have to jump on an international flight when you're carving fine chocolate! Yep, you can enjoy the best of it right here in Aussie, at Brisbane's Chocolate Moments. Think delectable truffles, chocolate liqueurs and dreamy fudge. All are handmade locally by Gerrard Gosens whose CV includes being a blind three times Paralympian, climbing Everest, making the finals of Dancing With the Stars as well as the official blind taste tester for Chocolate Moments.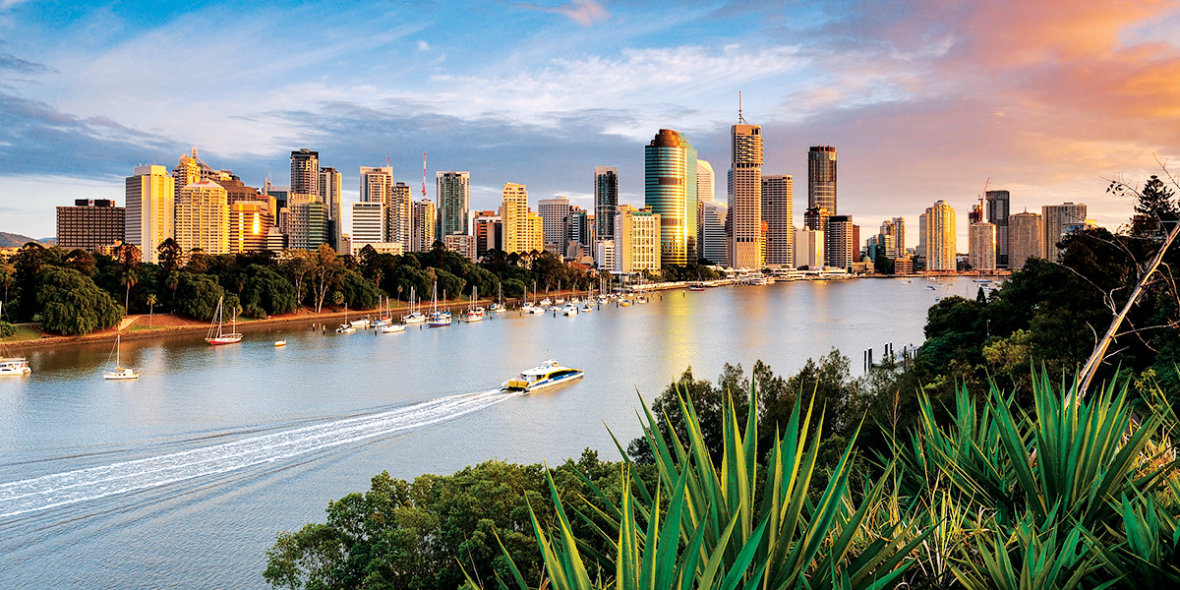 4. Coal River Farm, Cambridge
634 Richmond Rd, Cambridge TAS 7170
Nearest Maui branch: Hobart
Why confine yourself to amazing chocolate when you can also sample amazing cheeses and jams as you explore Australia? Why indeed? At Coal River Farm you can lose yourself in the salt and creamy contrast of a vine-ashed log cheese. Discover the depth of their strawberry jam or delight in the fact that a small box of handmade chocolates is an awful lot of love for the money!
5. Junee Licorice & Chocolate
Address: 45-61 Lord St, Junee NSW 2663
Nearest Maui branch: Sydney
If you love licorice, you simply have to try the delicious organic black and raspberry licorice from Junee Licorice & Chocolate. This tasty licorice also comes chocolate coated (of course!). Want to get 'hands-on' with your chocolate? Have a go at making your own giant freckle, rocky road, or even a smash cake! There's a café onsite too, so book a table and enjoy lunch while you're there.
6. Nutpatch, Salamanca
Address: 1 Murray Street Pier, 7000, TAS
Nearest Maui branch: Hobart
The reviews say it all for this chocoholic Nirvana. Nutpatch is all about supreme quality handmade chocolates that stand out from the rest. Our favourites include the peanut salted caramel, peppermint, and nougat. With a new shop at Salamanca, as well as the original at Kettering, Nutpatch is the brainchild and obsession of founder Giovanni Zito. Originally a hazelnut orchardist, Giovanni is passionate about all things chocolate – and it shows! A must-stop on the way to Bruny Island.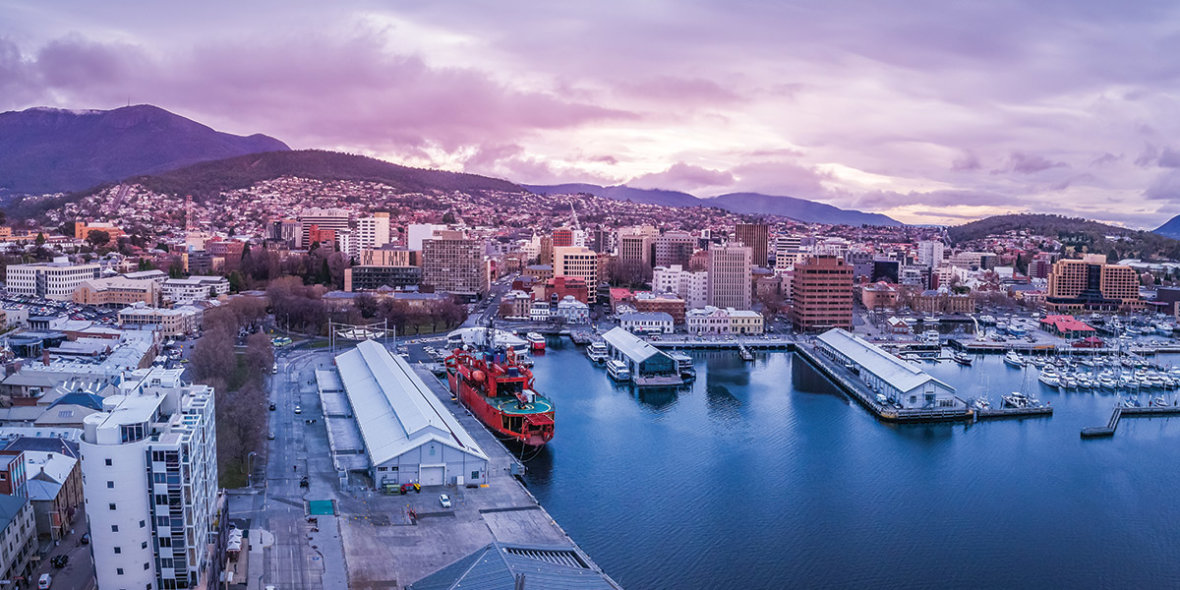 7. Yarra Valley Chocolaterie and Ice Cream Factory, Yarra Valley
Address: 35 Old Healesville Road, Yarra Glen, Vic 3775
Nearest Maui branch: Melbourne
If having chocolate and ice cream (surely two of the masterworks of civilisation) doesn't float your boat, we don't know what will! Set in the unparalleled scenery and gourmet food bowl of the Yarra Valley, Yarra Valley Chocolaterie and Ice Cream Factory features every version of chocolate you could imagine! Each tasty treat is crafted to boutique quality by Belgian and French chocolatiers. Not to mention incredible ice cream made from local cream. Be sure to check out the event listings to see what indulgent activities might be planned while you're there!
8. 31 Degrees, Woolloongabba
4 Hubert Street, Woolloongabba, QLD, 4102
Nearest Maui branch: Brisbane
From maple pecans to chai almonds, decadence bars to milk honeycomb… there's every kind of chocolate delight at 31 Degrees. Where possible, all ingredients are sourced locally. Whether it's the almonds in their milk chocolate Rocher or the honey in their Florentines, the chocolate experts at 31 Degrees love to support local producers and artisans.
9. Jasper + Myrtle, Fyshwick
Address: Unit 9, Building 3.1, 1 Dairy Road, Fyshwick
Nearest Maui branch: Sydney

Jasper + Myrtle's award-winning chocolate is right up there with the best. Since launching in 2016, they have won 19 medals, 13 in prestigious international competitions like the Academy of Chocolate in London and the International Chocolate Awards in the Asia-Pacific Division. That means you can be pretty sure that their chocolate goodies are very good indeed! Oh, and did we mention they also make delicious gelato? If you really want to spoil yourself, try the Laphroaig Whisky flavour!
10. Zokoko, Sydney
Address: Unit 3, 84–90 Old Bathurst Road, Emu Heights NSW 2750 Australia
Nearest Maui branch: Sydney

Sourcing the finest cacao beans directly from growers from around the world and using traditional artisan methods, the chocolatiers at Zokoko know how to make some pretty fine choccy. Our top recommendation, the Guadacanal with 78% cacao sourced from the Soloman Islands. Smooth, with a light fruit finish. Yum!
11. The Treat Factory, Berry
Address: 6 Old Creamery Lane, Berry NSW 2535
Nearest Maui branch: Sydney

If you love chocolate and your Australian road trip plans take you down the South Coast, be sure to plan your trip to stop at The Treat Factory. Within the historic Creamery, you will find hundreds of chocolate products and condiments as well as the Dairy Bay Café, which sells old-style milkshakes and scrumptious food. Check out the production run or treat yourself to a hands-on chocolate-making class.
12. Bahen & Co, Margaret River
Stockists throughout Australia
If you love making wine, it's not such big a jump to chocolate. At least that's the way Josh Bahen thought and so far, you'd have to say it's working out more than well. The Bahen & Co chocolate-making philosophy is old school, and their machinery includes a 1930 roaster and a 1910 chocolate machine. Their beans come from Madagascar, PNG, Brazil, and more recently, from farmers in Vanuatu. The result is sumptuous 70% dark chocolate, with beautiful packaging that hints at the quality within. Our recommendation is the $50 mixed bundle.
13. Margaret River Chocolate Company, Swan Valley
Address: 5123 West Swan Road, West Swan WA 6055
Nearest Maui branch: Perth
Even though Margaret River Chocolate Company's main outlet is in the Swan Valley and only 20 minutes from Perth, don't let the name confuse you. What you need to know is that the product is wonderful and there are free tastings. Take yourself to a parallel chocolate universe with more than 30 styles of truffle and single origin chocolates from Ghana, Tanzania, Java, Uganda, and Venezuela.
14. Haigh's Chocolates, Parkside
Address: 153 Greenhill Road, Parkside, South Australia, 5063,
Nearest Maui branch: Adelaide
Haigh's Chocolates is Australia's oldest family-owned chocolate maker, having made their first tasty treats way back in 1915. Haigh's uses the finest ingredients in their chocolate making, including ethically and sustainably farmed Rainforest Alliance-certified cocoa beans. Sample some of the most popular goodies such as milk chocolate frogs, honeycomb blocks, or a milk chocolate Murray cod!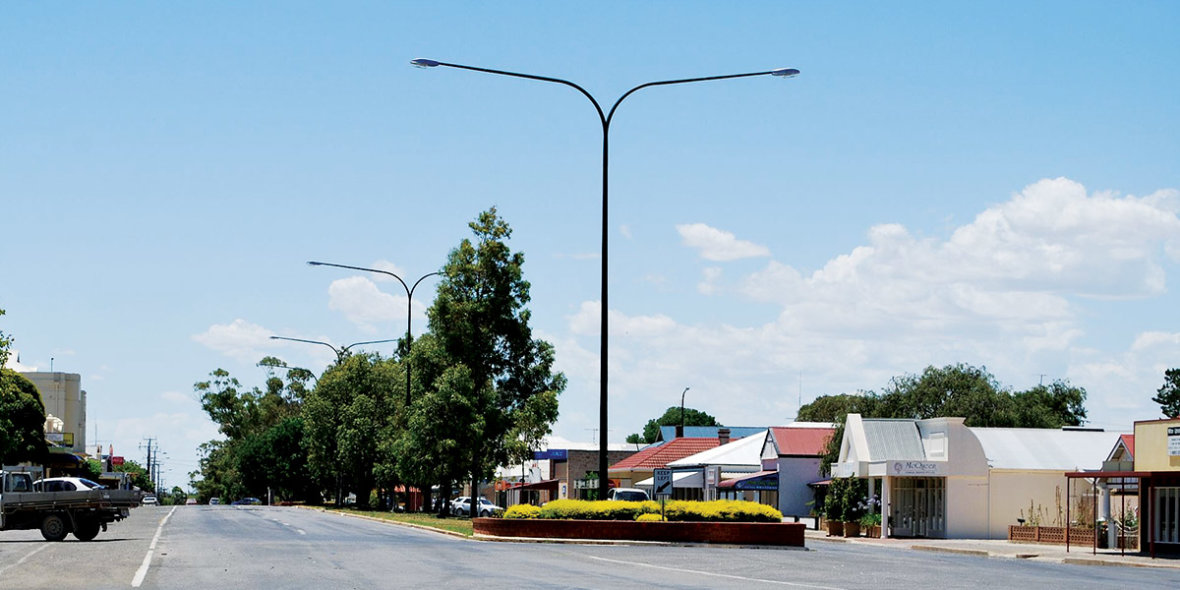 15. Sisko Chocolate, Hawthorn
Address: 330 Auburn Rd, Hawthorn, VIC 3122
Nearest Maui branch: Melbourne
One of the must-haves at Sisko Chocolate in Hawthorne is their signature blend hot chocolate. Watch as hot chocolate is poured over a chocolate sphere which melts away revealing a delicious homemade vanilla bean marshmallow which pops out and floats to the top! Sisko Chocolate also have a divine range of chocolate orbs, chocolate flowers, hampers, and vegan products.
Feeling hungry for chocolate?
We don't blame you! We're kinda craving some here too! Our suggestion – give in to the craving and start planning the ultimate Australian road trip with plenty of chocolate stops!
The first step is to book your Maui camper online and then pick it up from your nearest maui branch.
As part of your Australian road trip, it's a good idea to book in some camping spots and campgrounds along the way. To help you plan your trip, take a look through some of our handy blogs: