Key Specifications
Automatic
Shower & Toilet
Under 1.5 years old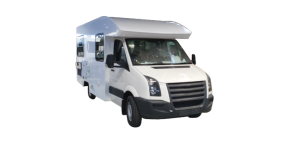 Roomy size & style
As soon as you step into the 4 Berth Discovery the space will hit you! There's plenty for two couples, or the family with facilities to match.

This gem of a camper incorporates a full kitchen with microwave and oven and a bathroom with shower and toilet. There's also reverse cycle heating and cooling to keep you comfortable no matter what happens outside. It's an uber comfortable base for any adventure or just relaxing and enjoying the view. There's also AM FM radio, CD plus iPod/MP3/USB input to get the party started or match your carefree summer mood. With automatic transmission, it's agile and easy to drive so there are few limits on how much you can enjoy. Book now to set up your summer holiday living in the "now"!
Available from: Melbourne, Sydney, Brisbane and Adelaide to Melbourne, Sydney, Brisbane and Adelaide (and Perth to Perth from 1 November 2017)
You must be 21 years of age to drive this vehicle.